It is bold. It is blasphemous. It is to the tune of Willy Wonka and the Chocolate Factory's The Candy Man.
The Australian Sex Party's gaudy and glittering sing-a-long campaign video is sure to ruffle a few feathers as it accuses religious institutions of getting away with, well, everything.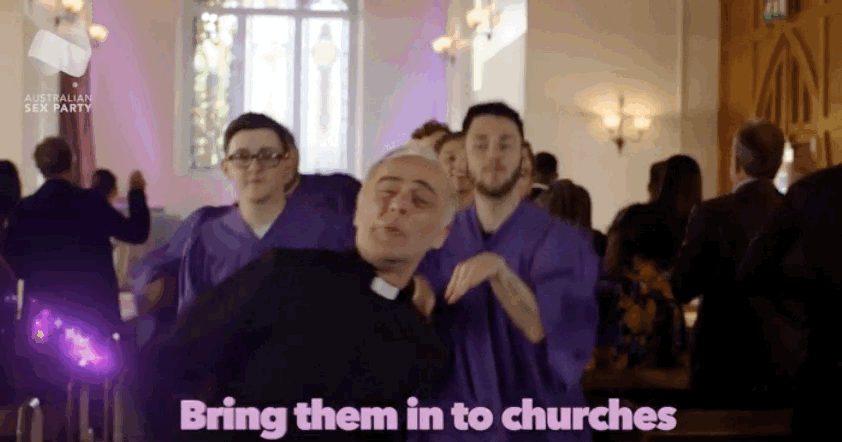 The party's lead senate candidate in Victoria, Dr Meredith Doig, said the video takes issue with religious institutions that are exempt from paying tax.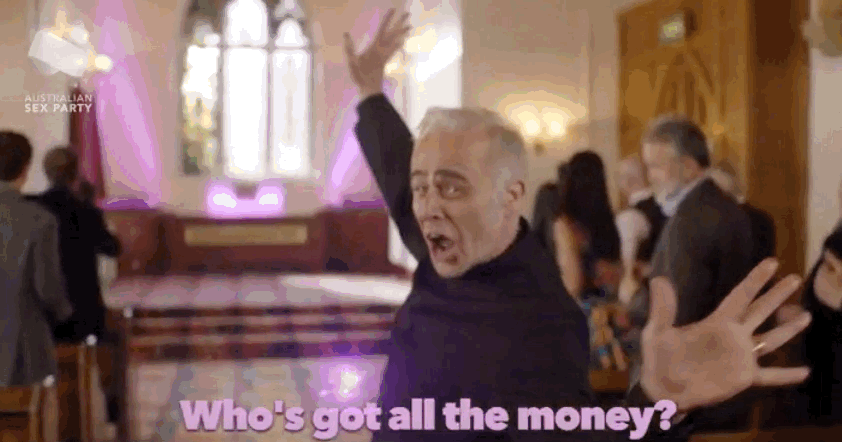 "We're talking about cults like scientology and mega-churches like Hillsong, which raked in nearly $80M last year from operations like Hills Christian Centre, Hillsong Technology Services and Hillsong Publishing," Doig said.
"They exploit this tax loophole to run businesses that otherwise would be subject to normal taxation."
Prime minister Malcolm Turnbull and opposition leader Bill Shorten score a cameo.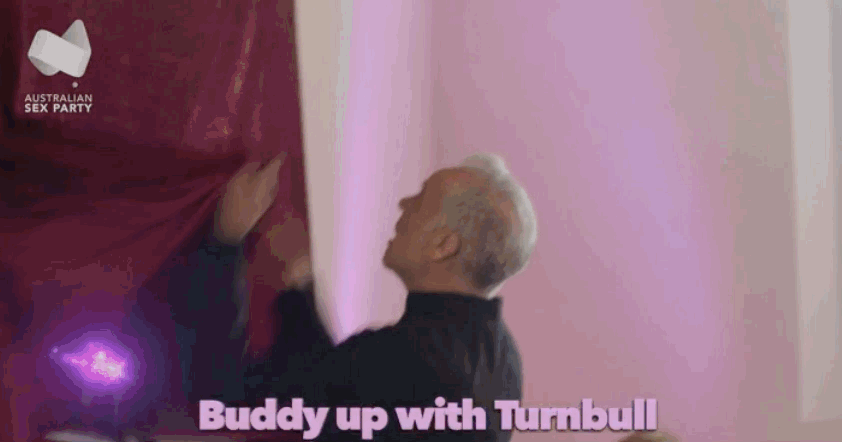 While a very chilled Jesus watches the musical spectacle unfold from a cross above an altar.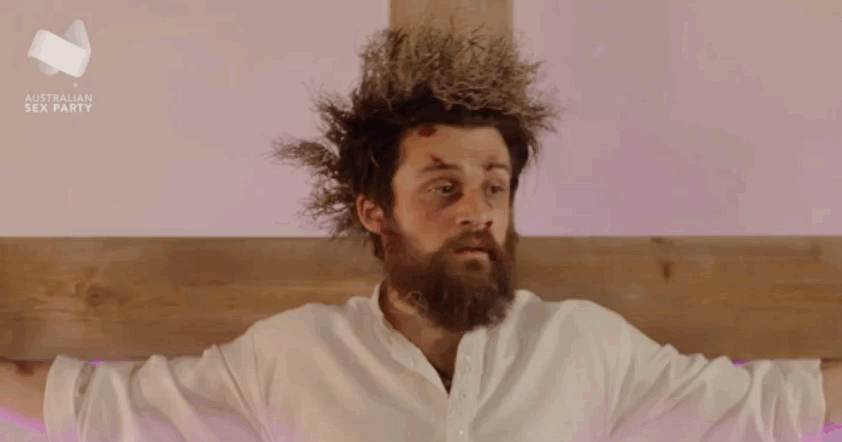 "It will come as no surprise that our election campaign ad is funny, irreverent, cheeky and well, blasphemous," said Australian Sex Party leader Fiona Patten.
"It highlights our legitimate policy of ensuring that religious institutions in Australia pay their fair share of tax."​