Papua New Guinea's Supreme Court will not issue an injunction to restore food, water and power to an Australian-run detention centre which hundreds of refugees and asylum seekers are refusing to leave.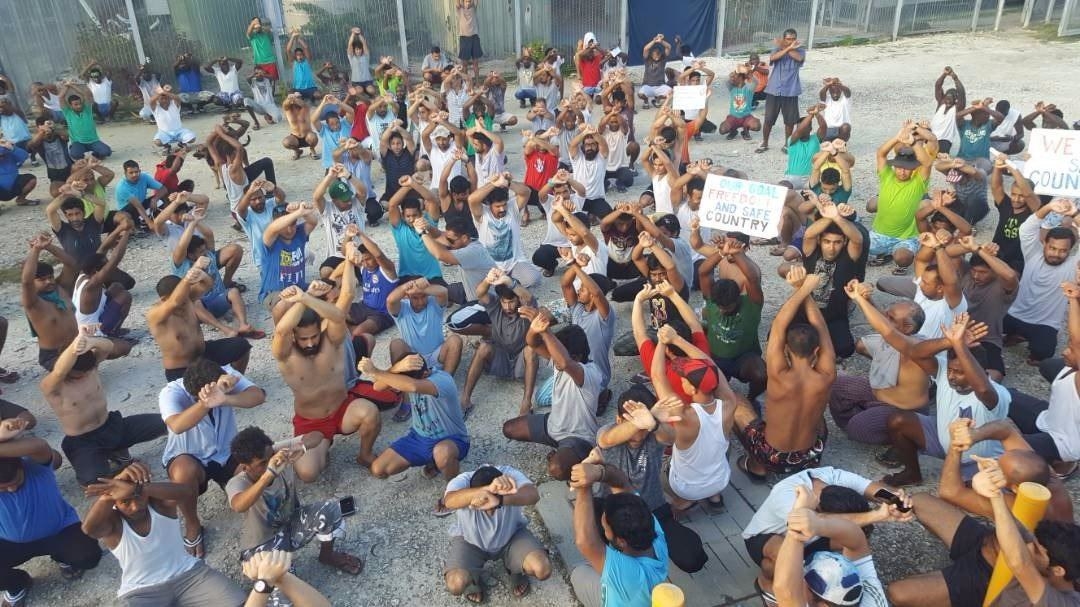 PNG's chief justice Sir Salamo Injia found that while the applicant, Iranian refugee Behrouz Boochani, may have had his human rights breached, damages rather than an injunction would be a suitable remedy. In doing so he rejected the application to restore basic services to the centre, which closed permanently a week ago.
Boochani's lawyers will appeal the ruling as early as Wednesday, a statement from the Refugee Action Coalition said on Tuesday afternoon.
"The decision of the PNG Supreme Court decision does not alter the inhumanity of the siege on Manus Island, nor alter the role of the Australian government," the coalition's spokesperson Ian Rintoul said.
"This is a desperate situation on the brink of a catastrophe."

More than 600 detainees are refusing to leave the centre, as they fear for their safety in the main town of Lorengau, where they will be relocated.
The men are awaiting resettlement elsewhere in PNG or in a third country.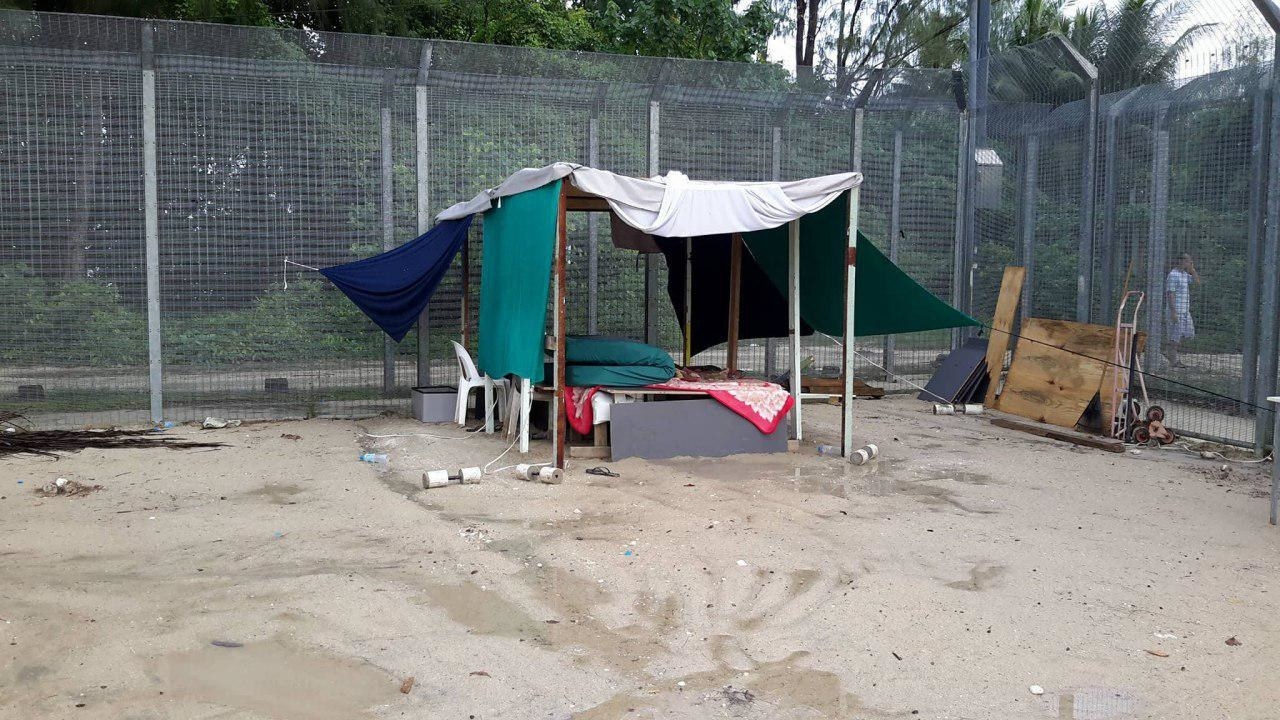 The office of the United Nations High Commissioner for Refugees (UNHCR) said in a statement the alternative accommodation provided for the men was inadequate and one of the three accommodation facilities was still being constructed.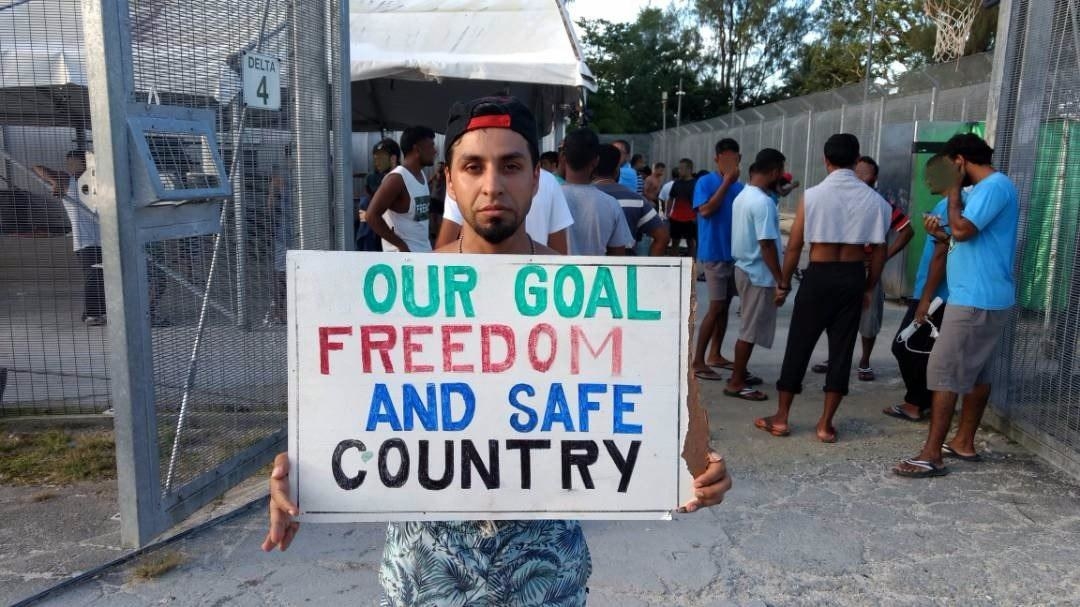 Iranian refugee Amir Taghinia has negotiated to be resettled in Canada under that country's private sponsorship scheme, but many men will be resettled in PNG.
Taghinia befriended an Australian-Canadian healthcare worker on the island and her parents have spent 22 months working with the Australian and Canadian governments to allow the resettlement.
"I can't believe I am here [in Canada]," Taghinia told BuzzFeed News.
"But I am not gonna rest until all of the guys are in a safe country of their will."
Tamil refugee Shamindan Kanapadhi said he was refusing to move to the alternative accommodation because it was not safe, and there was not adequate health care.
"We are resisting to move out of this camp...we are simply seeking a protection and safe third country to start our life," Kanapadhi told BuzzFeed News on Tuesday.
"We know our rights and they are not being implemented by anyone."
Meanwhile, on Tuesday, protesters interrupted the annual Melbourne Cup day at Flemington racecourse in Melbourne to climb a crane and call for the Australian government to "Evacuate Manus now".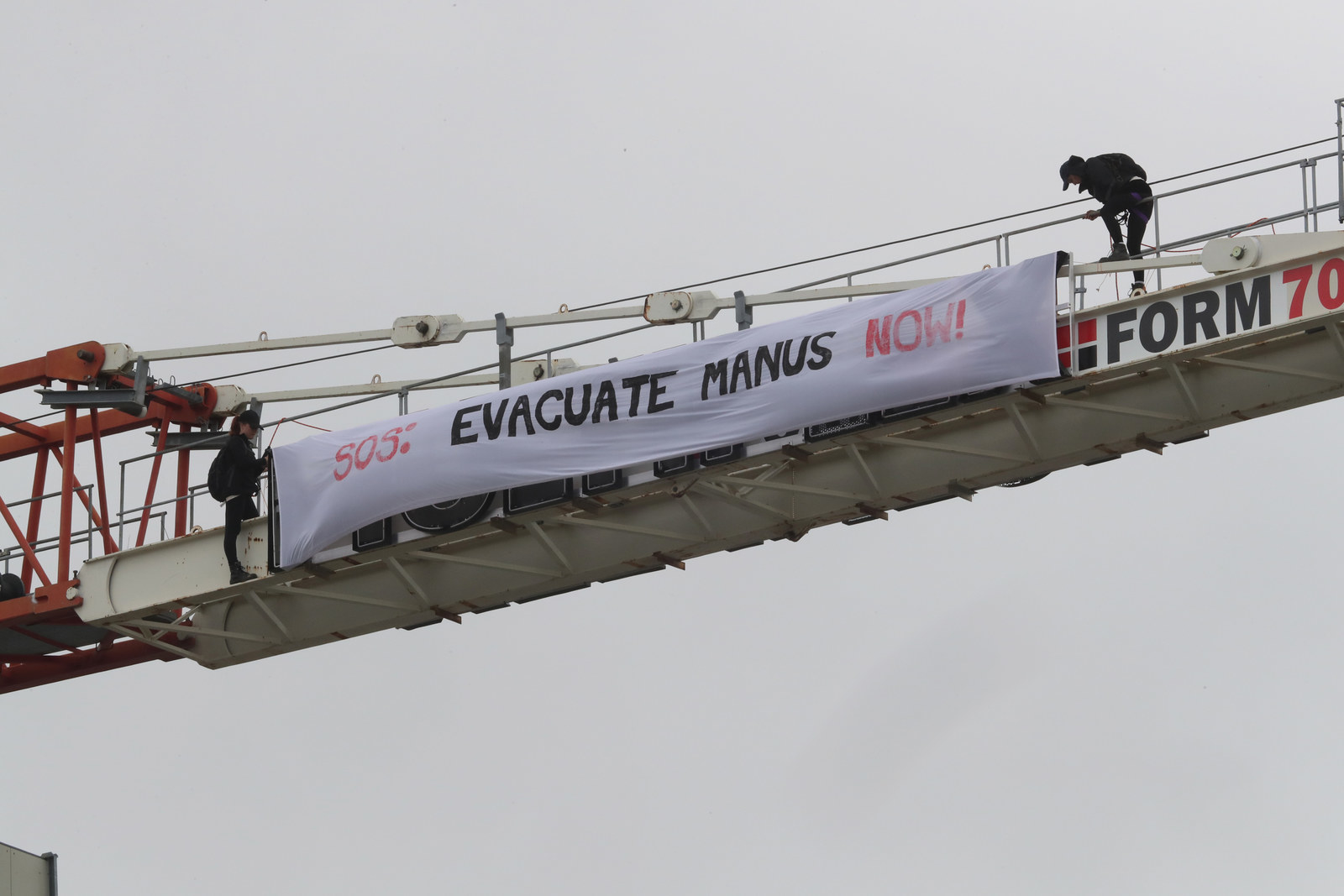 The protesters, Hannah Patchett and Katherine Woskett, abseiled from the crane and had not been removed by 2pm.
"We are joining with others across Australia to demand that the Government evacuate the men on Manus immediately and bring them to safety for processing," Whistleblowers, Activists & Citizens Alliance (WACA) spokeswoman Charlotte Lynch said in a statement.
The car disrupted commuters' travel to the event.