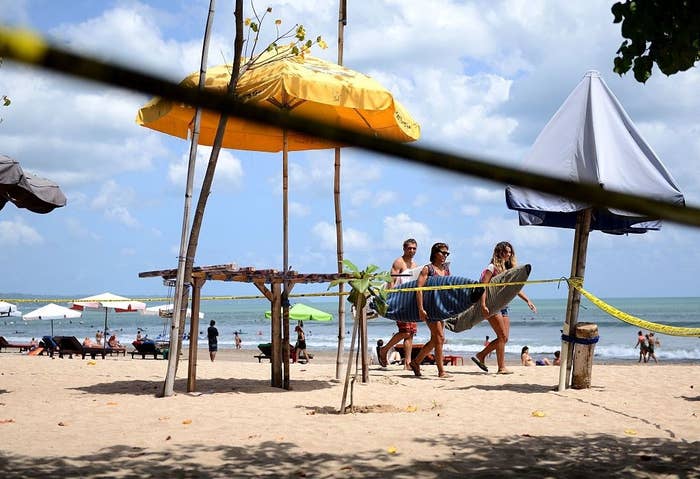 Investigators found Sudarsa's walkie-talkie in the sand next to him and a splintered surfboard as well as broken beer bottles which police alleged were used to murder the 53-year-old.
An autopsy found 17 open wounds on Sudarsa's disfigured head and defensive wounds on his hands. His police cap lay 20 metres away from his body.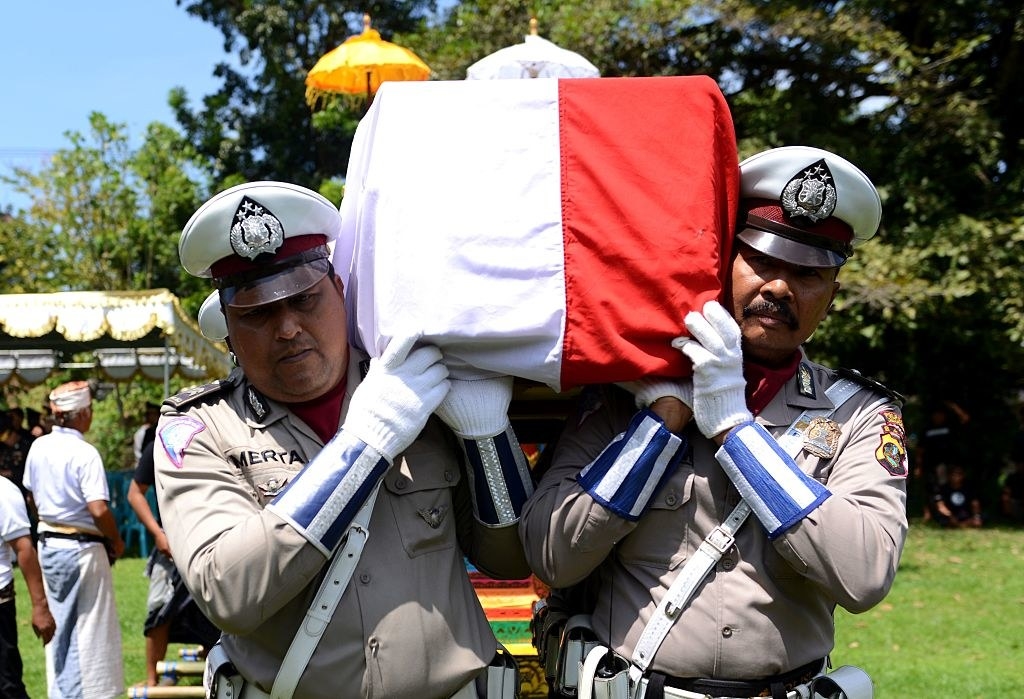 Also allegedly found in the sand at the murder scene were a leather handbag, NSW driver's licence and ATM card belonging to Australian woman Sara Connor.

Bali police issued a warrant for Connor, 45, and her 33-year-old boyfriend, British DJ David Taylor, and the pair were interrogated.

Following the murder, eyewitnesses told detectives the pair had stopped a taxi in front of the Pullman hotel and later went back to where Sudarsa's body was found.

An employee at the Kubu Kauh Beach Inn, where Taylor was staying, said a staff member found blood in Taylor's room while cleaning it.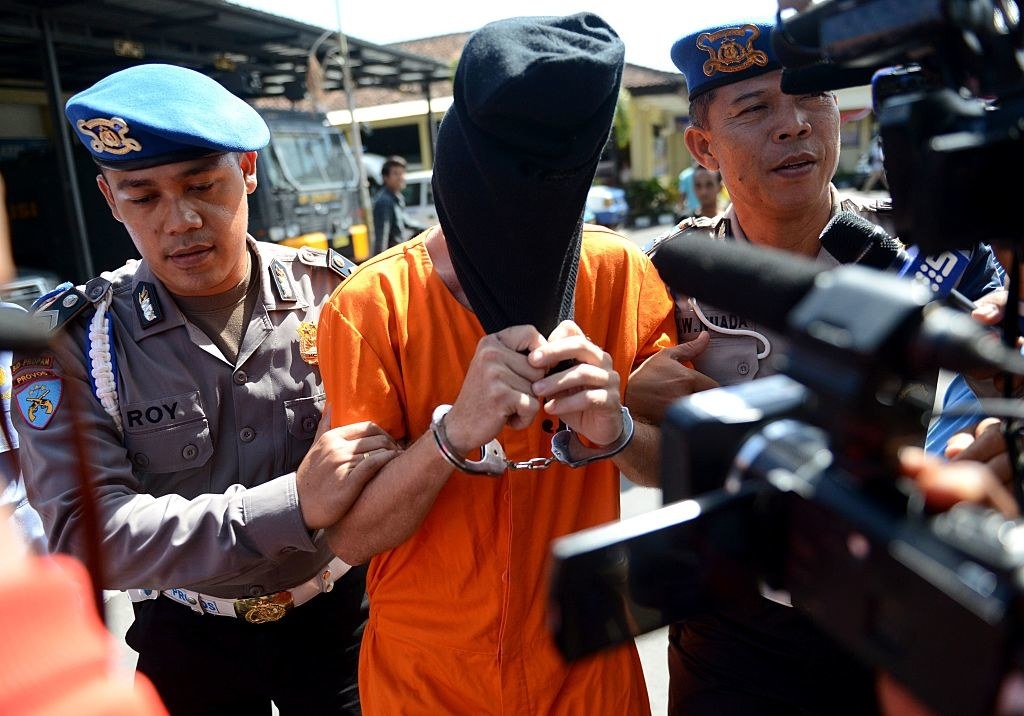 On August 21 Connor and Taylor were named as suspects in the murder; a formal step in Indonesia's legal system, which allows police to keep the couple detained while they consider filing charges.
Connor's ex-husband, bartender Anthony "Twig" Connor, defended the mother of his two children.
"I don't think she's even caught up in it to be honest," Connor told News Corp from Byron Bay where he is looking after the children.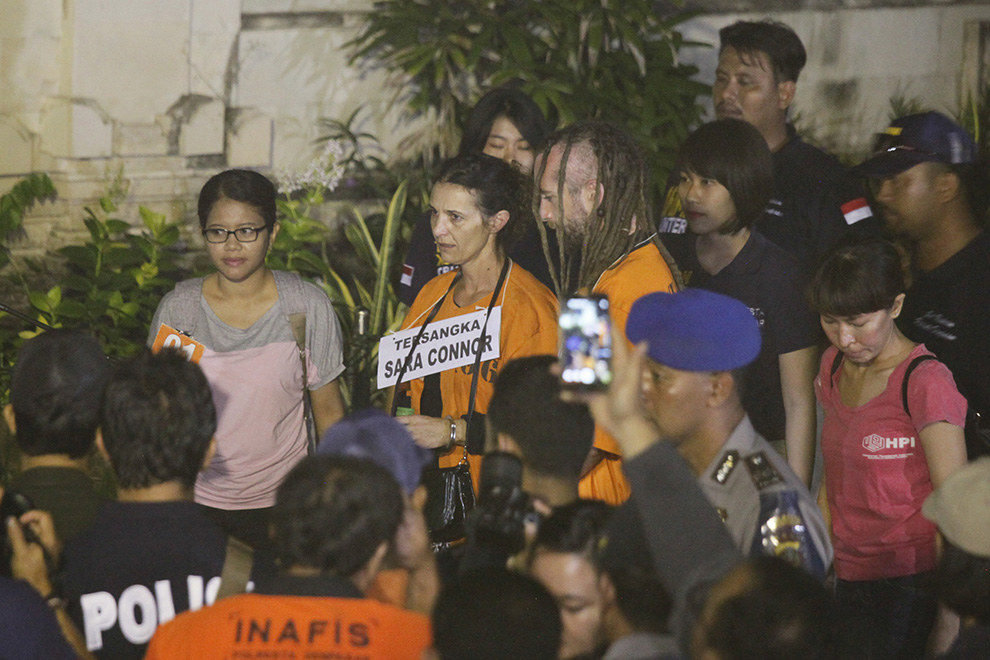 The couple have acted out 40 different versions of the night at the scene of the crime to assist with the investigation.

Taylor claimed he was pushed by Sudarsa, which led to a struggle in which he hit the police officer in the head with a pair of binoculars.

His lawyer, Haposan Sihombing, said Taylor and Connor headed to the beach to look for her handbag and asked Sudarsa whether he had seen it.

"After that, the police officer pushed him, kept pushing him," Sihombing said.

Connor allegedly tried to separate the men at this point.

"He saw a pair of binoculars on the victim's neck – those were the binoculars that David used to hit the head of the victim twice."

"He feels guilt and remorse, he admits that a fight took place that night that caused the death."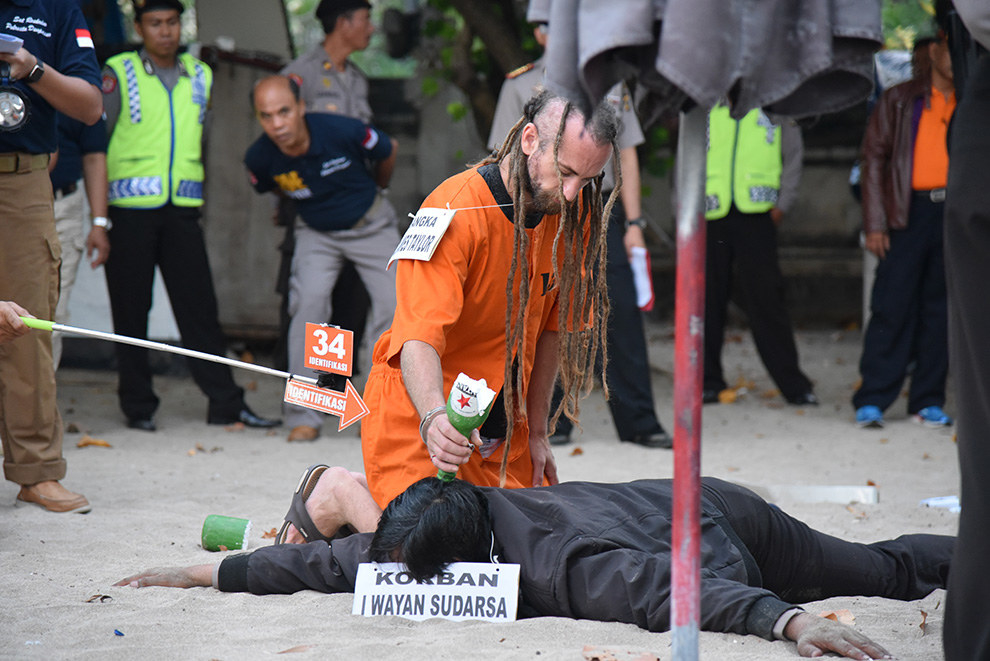 But Connor's testimony does not match Taylor's. The differences in their stories centre on how much involvement Connor had in the altercation.
Connor claimed she approached the police officer, who was lying face down on the beach, to ask whether he had seen her bag.

He then bit her on the leg, her lawyer Erwin Siregar said.

The pair have been separated in custody to ensure they don't have a chance to corroborate their accounts of the night.

If found guilty of murder they could spend up to 15 years in prison.