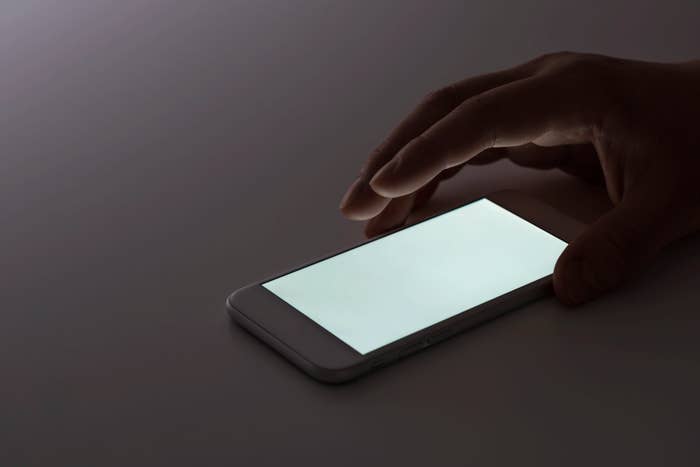 It can be as straightforward as an abusive text message, but sometimes it is more sophisticated, such as using your fitness apps to track your movements, or caller ID spoofing services to trick you into answering a call.
Here's everything you need to know about technology-facilitated abuse.
Alison Macdonald is the policy manager at Domestic Violence Victoria, the state's peak body for family and domestic violence services.
"The smartphone and its GPS-enabled apps in particular have introduced this new element into violent and abusive relationships that is almost ubiquitous in those that come to the attention of support services," Macdonald told BuzzFeed News.

"Women will very commonly experience stalking through mobile phones, so one of the first things services will do with women is replace their phones."
Financial abuse, in which a perpetrator controls access to their partner's money, is more easily dealt with via online banking apps in which spending patterns can be monitored, she said.
"He doesn't have to be close in physical proximity to create a lot of fear and real terror," Macdonald said.
"Staff at women's refuges, many of which operate under secrecy of address, often have to educate women about the risks of GPS locator technology, inbuilt into many newer model vehicles.
"It is the kids' smartphones too, so they need to be careful to tell the kids not to post photos online of them in a new school uniform with a logo [which could identify the family's new location], for example."
Law lecturer and criminologist specialising in domestic violence Hadeel Al-Alosi, of the University of Western Sydney, said as technology evolves so do the ways in which abusers use it to perpetuate violence and maintain control.
"Technology-facilitated abuse can take different forms and includes sending harassing emails and text messages, using tracking devices to monitor the victim's whereabouts, hacking into someone's personal social media and bank accounts or disseminating a person's intimate images without consent," Al-Alosi told BuzzFeed News.
Revenge porn — or "image-based abuse" — is when someone shares or threatens to share intimate images without consent. One in five Australians have experienced image-based abuse, with women aged 18 to 24 most likely to be targeted, according to Australia's eSafety commissioner.
Western Australia this month became the latest jurisdiction to criminalise the act following Queensland, New South Wales, Victoria, South Australia and the Australian Capital Territory.
"Civil litigation is very costly and a lot of victims are not going to pursue that route," Al-Alosi said.
"While the criminal law is more about punishing offenders and deterrence, victims can be lost and silenced in the process as it is more between the state and the offender.
"[When it comes to technology facilitated domestic violence] victims are sometimes encouraged to 'get off the internet' or 'stop using your phone' and that is not helpful at all."
Karen Bentley is national director of the Safety Net Australia Project, which helps organisations working with women experiencing or escaping domestic violence to respond to the many ways that technology can enable abusers to surveil and control survivors.
"One of our main projects is providing smartphones to survivors so they can stay connected," Bentley told BuzzFeed News.
"Quite often their phone has been destroyed or smashed by him or they have never been able to have one because he controls her access to technology.
"It is really important that women can stay on technology because it is hard today to access banking or Centrelink or apply for jobs without it and they need to be able to ring the police or their support network."
Bentley is also interim national director of the peak body for women's domestic violence services in Australia, WESNET, where she first encountered the need to address technology-facilitated abuse a decade ago when members were reporting that perpetrators were turning up outside women's refuges where they had tracked survivors.
"When it first started happening, we thought the reason was because [the survivor] was under a lot of pressure and they were telling him where they were, but then we realised something else was going on when we had a case where a client hopped on a bus and a perpetrator hopped on at the next bus stop," Bentley said.
"This woman had moved 200km away to go into a refuge and so we started to realise that there was GPS tracking going on."
Bentley said women had already uprooted their lives and often those of their kids to move into refuges, and having their location shared could be "extremely traumatic".
"We know that the violence for women tends to escalate when she is planning to leave or shortly after she has left, and the risk of being murdered or seriously physically harmed happens around then, so being located is really dangerous for the woman and, if she has gone into one of these services, for the other women there."
The key thing to understand about technology-facilitated domestic violence, Bentley said, is that it is so common because it is "old behaviour with new tools".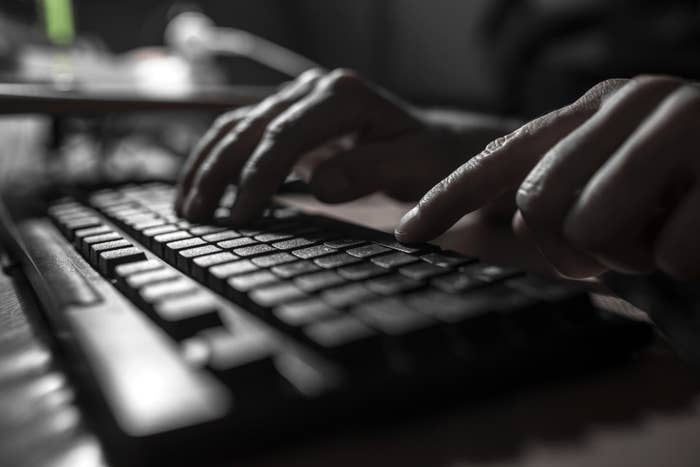 "If you think about the behaviours in a coercive and controlling relationship, things like monitoring what she is doing and controlling her finances or controlling what she does and who she sees, isolating her, abusing her emotionally and verbally — these can now also be done with technology," she said.
"With image-based abuse, for example, before we had the internet we had perpetrators taking Polaroid photos, photocopying them and then letterboxing them to her family or around the neighbourhood, but now it is easy to be anonymous online and there are websites designed to specifically share these types of images."
Bentley said the most common form of technology-facilitated abuse was text message: "'Where are you?', 'why aren't you responding?', 'send me a photo right now proving where you are'."
Women who had left a violent situation can be frozen out of their government service accounts and bank accounts, which are often controlled by their spouse, who also had proof of purchase for phones and laptops, she said.
Perpetrators can install software on their partner's phone without their knowledge that monitors the device and the person's location, text messages, pictures, videos, who they are communicating with and what they say.

But Bentley said there was a decrease in the number of women presenting to frontline services with commercial spyware on their phones.
"It is actually very difficult to install spyware on an up-to-date iPhone 7, 8, 10 and X; frontline workers are getting better at identifying it; the community that is doing the jailbreaking is getting smaller; and we think there is less commercial spyware around," she said.
There are many apps for benign activities like fitness or transport, however, that store GPS data, Bentley said, which can be accessed by perpetrators monitoring their partner's or their children's movements.
"It used to be the case that courts might mandate that dad had to provide the child with a phone to go to mum's, which is of course providing the child with a tracking device really," she said.
"But we are seeing less of that and courts are getting wiser to it."
Bentley said although using a carriage service to harass or threaten to cause serious harm or kill someone was a federal offence, women were increasingly finding their inboxes of abusive text messages were taken seriously by local magistrates.
"Women are fronting up to the magistrates court and handing over their phones to show the huge number of abusive text messages coming in and while [the messages] are a breach of federal legislation, it helps paint the entire picture for magistrates issuing intervention orders," she said.
Bentley said although her member organisations had observed fewer cases involving spyware, in the past six to nine months a form of technology-facilitated abuse "that has been around for a long time" in the United States, has now made its way here — caller ID spoofing.
This is when a person uses an app, website or forwarding service to disguise their true name and number when the survivor is avoiding mobile phone contact. They can use a random number to even appear as a trusted contact, to trick survivors into viewing or accepting abusive communication from their abuser.
"When you did ID spoofing in the past you used to have to route through Japan and it came through as 'out-of-area', but now he can put himself as her mum's number knowing she will answer, or we have even had cases of a perpetrator sending abusive messages from her back to himself so he makes himself look like the victim," Bentley said.
General cyber safety advice is "great for your average Australian woman'', she said, but survivors experiencing technology-facilitated abuse can be subjected to a level of surveillance, monitoring and control similar to that of a "dissident in a nation state", she said.
"A motivated perpetrator can relatively easily track and surveil and do a lot of damage either directly, anonymously or by proxy."
If you or someone you know is experiencing violence and need help or support, there are national and state-based agencies that can assist you 24 hours a day, seven days a week. Call 1800 RESPECT (1800 737 732).