This is Carlton AFLW star Tayla Harris.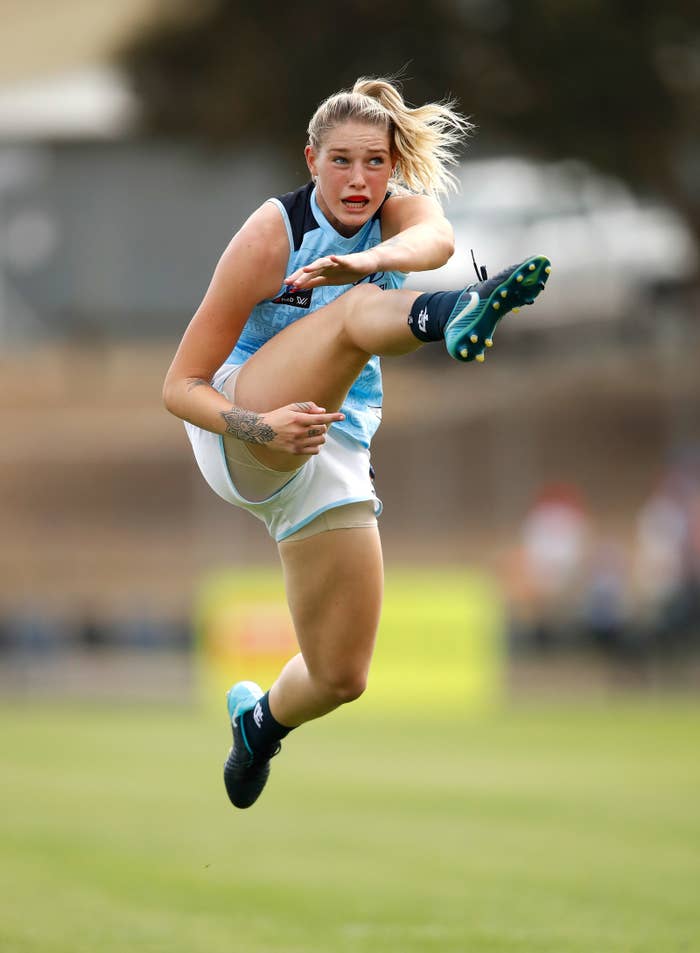 Channel 7's AFL Facebook page posted a photo of Harris on Monday with the caption "Photo of the year".
The photo was taken on Sunday when Harris scored a goal in the AFLW's Pride Game between Carlton and the Western Bulldogs.
But when the photo attracted misogynistic and anti-trans comments, it was deleted.
On Tuesday 7AFL tweeted that it had removed the image due to "a number of comments, some of which were inappropriate and offensive".
Almost 800 people replied to the tweet and most of them said deleting the photo instead of moderating comments on the Facebook page was letting the offensive commenters win.
Harris tweeted the picture with the caption: "Here's a pic of me at work... think about this before your derogatory comments, animals".
Fellow AFLW player Darcy Vescio backed Harris, tweeting that it was "up to everyone to moderate hate".
Many pointed out that photos from similar angles are frequently taken of male players.
The photographer who took the deleted picture posted a GIF of Harris's kick and said, "Take this, trolls."
Olympian Anna Meares shared the photo in support, and Matildas star Sam Kerr tweeted: "THE PROBLEM WAS NOT THE PHOTO".
Many in the AFL men's competition backed Harris, including Geelong star Patrick Dangerfield who tweeted the picture with the hashtag #Fthehaters.
Late on Tuesday night, 7AFL tweeted an apology: "We're sorry. Removing the photo sent the wrong message.
"Many of the comments made on the post were reprehensible and we'll work harder to ban trolls from our pages."
7AFL said its intention was to highlight Harris's "incredible athleticism" and that it would continue to "celebrate women's footy".
Anyway here is another pic of Harris and her amazing kicking abilities.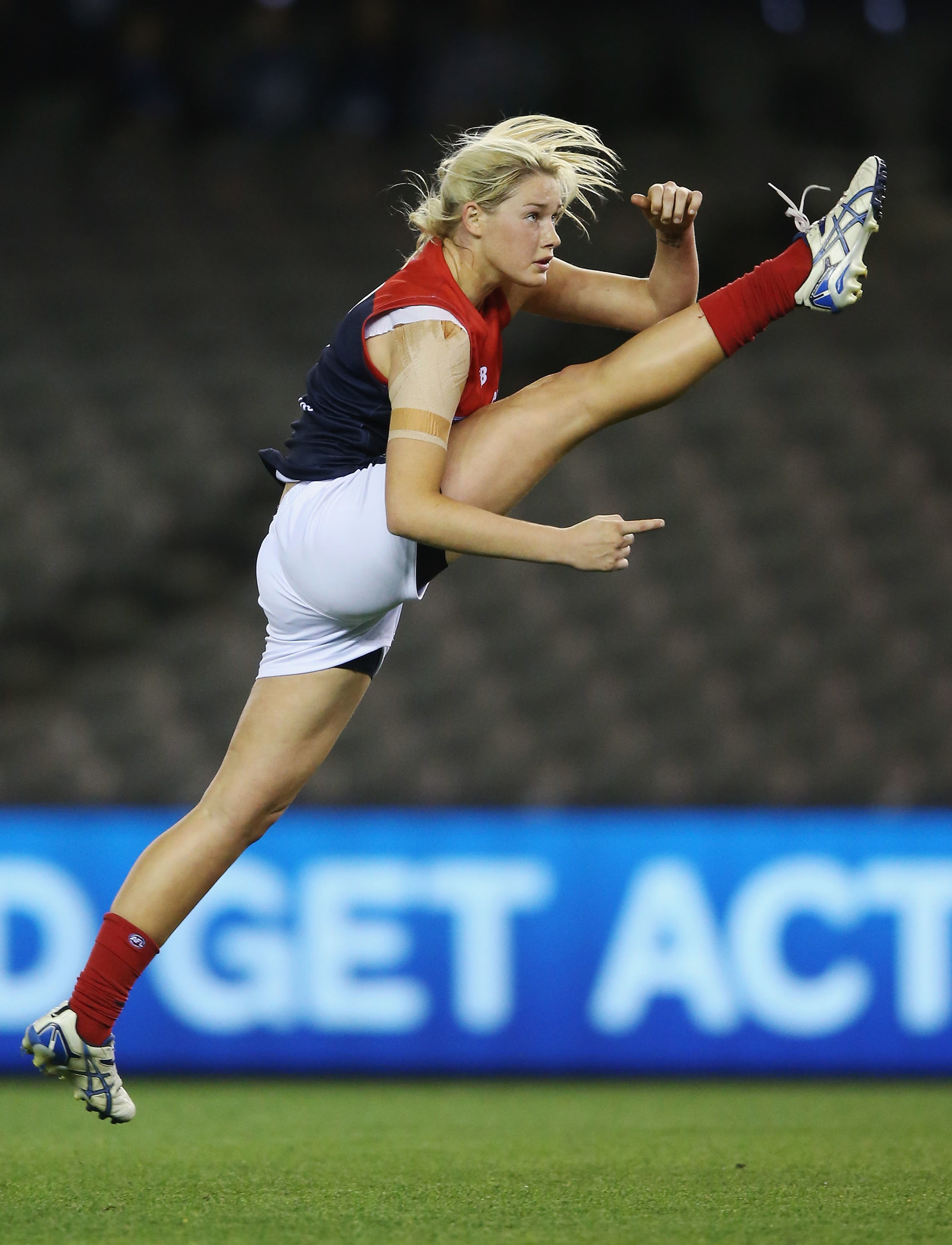 And another one for good measure.