Here's How The Tassie Premier's Abortion Promise Was Exposed By A Former Staffer
She watched her ex-boss claim there was access to a procedure she had just flown interstate to have.
A former staffer to Tasmanian premier Will Hodgman spent weeks trying to access a termination before spending $4,500 to have the procedure interstate, a week after the premier promised his state that abortion was accessible.

Bianca* spoke to BuzzFeed News this week about how she spent thousands of dollars going from GP to hospital to private provider to try to access the procedure before ultimately catching a plane to Melbourne for the surgery.
When the main provider of surgical abortions for 17 years in Tasmania shut up shop in January, the issue of access to terminations was hotly debated, but within a month the state's government had declared surgical abortion services "restored".
Bianca's experience demonstrates the issue is far from resolved, as she was referred to – and turned away from – the Royal Hobart hospital, and the single remaining surgical provider in the state was unable to help her.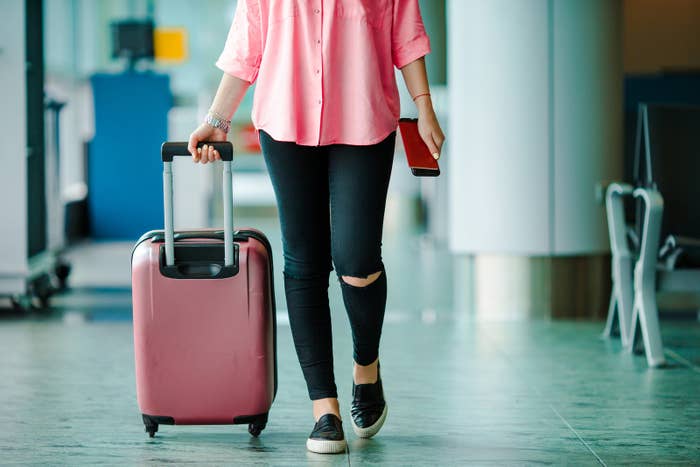 The 39-year-old mother-of-three was so indignant that her former boss was claiming abortion services had been "restored" in the state that she began to tweet about her experience.
In one tweet Bianca offered to sit down with leaders of all political parties and explain the reality of the situation on the ground for women seeking an abortion in Tasmania.
"You have my number," she wrote.
Then one of the premier's senior advisors sent screenshots of these tweets to Bianca's new employer in what she believes was an attempt to get her fired.
Earlier this month the ABC reported that Hodgman's principal adviser Martine Haley had used the alias "Alice Wood-Jones" on both Facebook and as an email to try to get a woman fired by her employer for speaking out about the lack of abortion services in the state.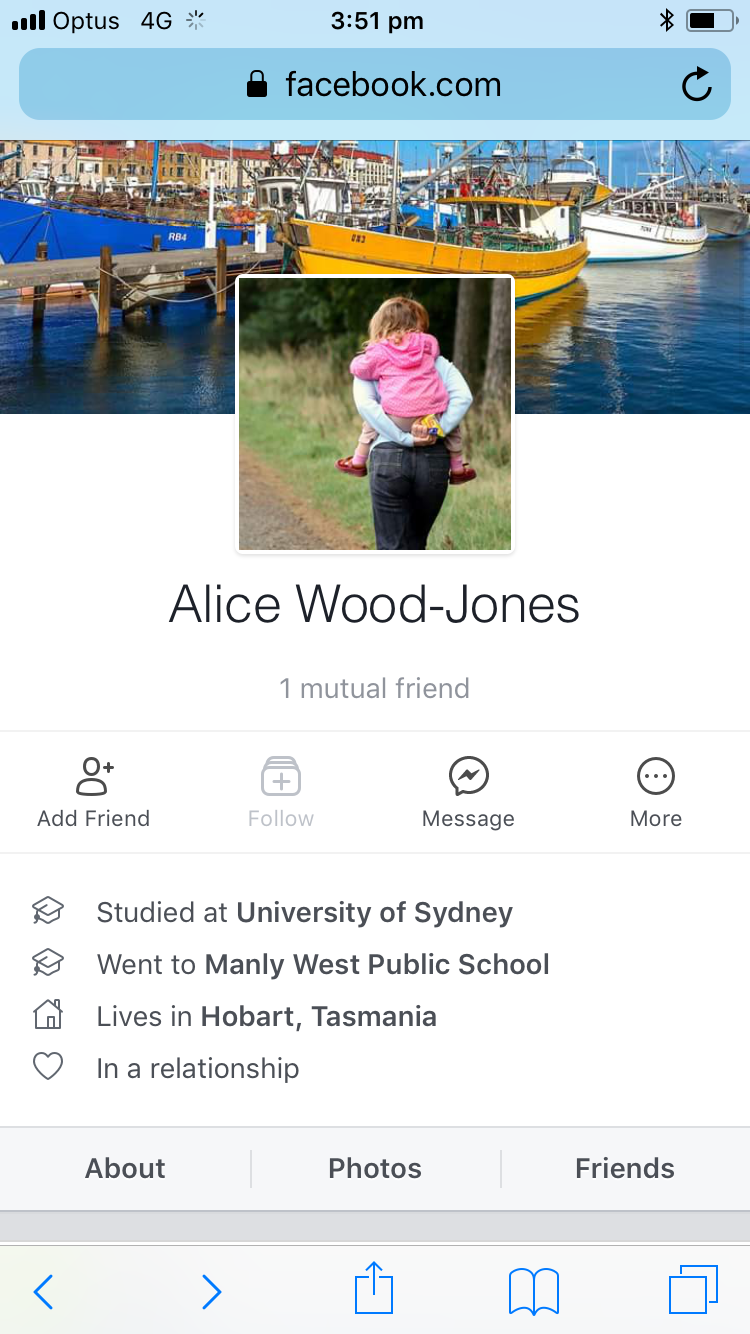 Haley then resigned.
Bianca sent Hodgman a text after her ordeal in which she said: "I only returned from Melbourne on Sunday having had to fly to Melbourne for a second trimester termination. Yes, my feelings are raw but how dare your team treat me, someone they know like this."
Women's Legal Service Tasmania chief executive Susan Fahey, who joined a mediation meeting with Haley, Bianca and another staffer from the premier's office, said they showed a "lack of empathy or remorse" despite having a "direct part in policy" which affected Bianca's life.

"Bianca had just been the victim of lack of essential services denied by a cruel policy, was someone they had worked with and someone they seemed to regard as a friend, and yet the lack of empathy or concern for what she had endured was breathtaking," she told BuzzFeed News.
Bianca told BuzzFeed News that in a follow-up conversation with the premier's office, she was advised that a staffer was asked to call up health services and "pretend to be pregnant" to see if she could get an abortion as a way of testing whether services had been restored.
The premier's office would not respond directly to this assertion, instead issuing BuzzFeed News this statement via a spokesperson: "The government is currently in caretaker mode while the election result is finalized. The government will engage with stakeholders about what [sic] this issue once the election result is finalized and the government has been recommissioned."
Hodgman won at the state's election on March for but the official results have not yet been finalised.
Fahey doesn't believe the use of fake social media accounts was an isolated incident or a case of "one person going rogue", and was "astounded" that the woman admitted what she had done at the start of the meeting.

"Culture is set by the top and anything short of a full investigation leaves open the question of who else was subjected to such behaviour by members of this office."
The "Alice Wood-Jones" account also peddled Liberal Party propaganda and commented on a Facebook post about Tasmanian Labor's health policy suggesting "it sounds like a rushed, ill-thought-out policy".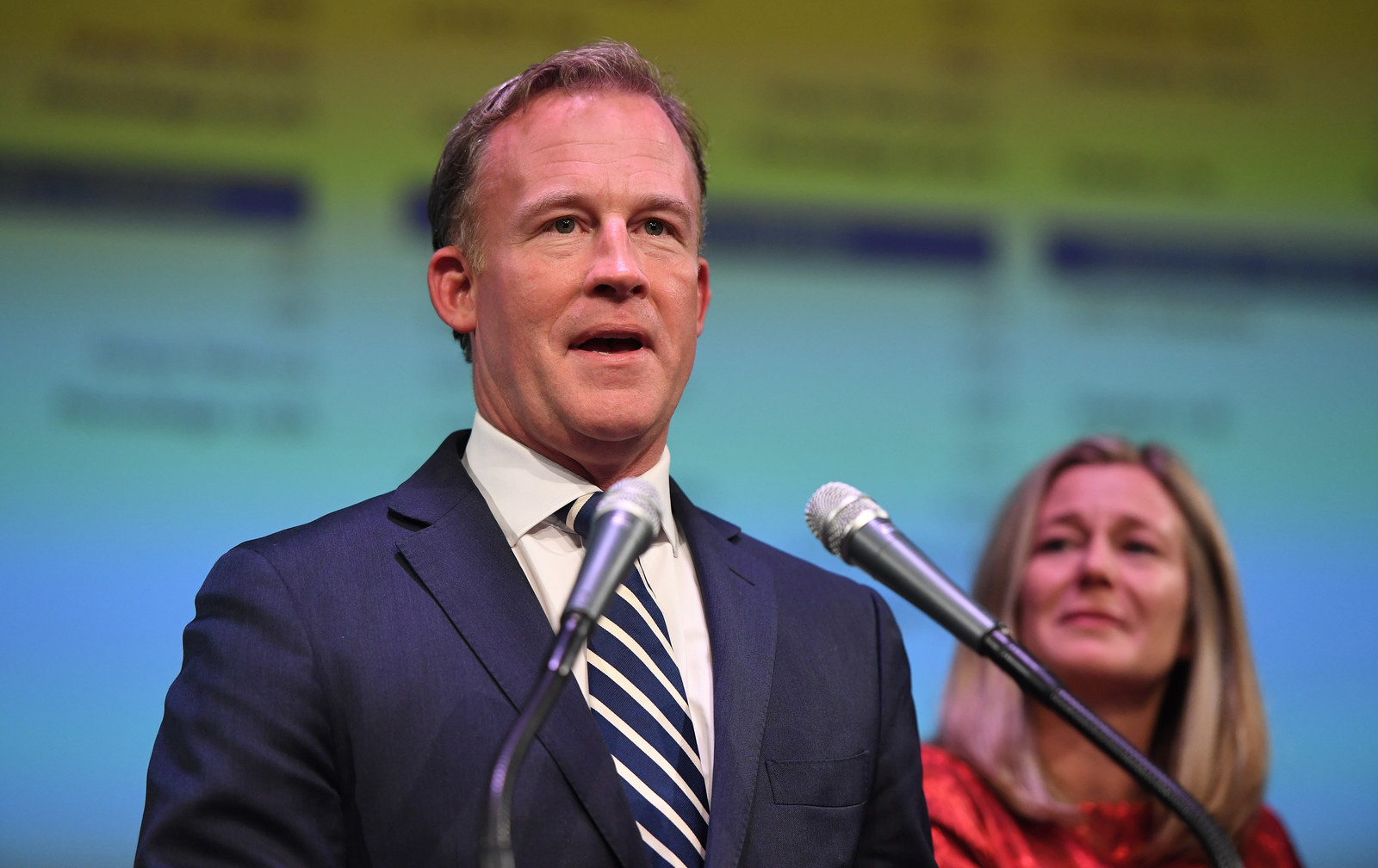 BuzzFeed News has seen screenshots in which another staffer in the premier's officer interacted with the fake account, commenting: "yay!"
But a spokesperson for the premier's office said "no other staff member was involved" with the fake account.
"This matter has been investigated and found to be an isolated incident," he said in a statement.
Last week the premier released a statement in which he said he had accepted Haley's resignation.

"Ms Haley offered her resignation following an inappropriate email she sent, which I have made clear was totally unacceptable," he said.
"I understand Martine deeply regrets her actions and has personally apologised to the person involved. While it is possible to get caught up in the heat of an election environment and make a mistake, I expect the highest standards of behaviour at all times from my staff, as does the Tasmanian public."
BuzzFeed News has contacted Haley for comment.
*Name changed for privacy reasons.