Straight People Living In Major Cities Can't Stop Giving Each Other Gonorrhoea
And they probably don't know they have it.
"Urban heterosexuals" have driven a 63% rise in gonorrhoea diagnoses, the latest figures on Australians' sexual health show.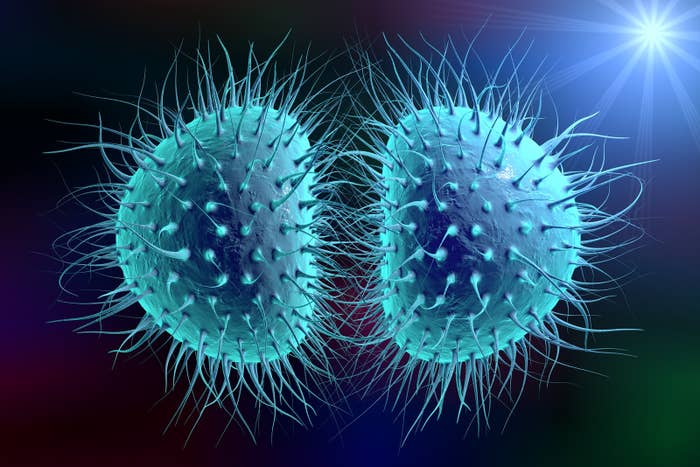 There were 23,887 new diagnoses of gonorrhoea — three-quarters of them in men — in 2016, an annual report from the Kirby Institute in Sydney released today found.
Gonorrhoea had been uncommon in "urban heterosexuals" but rates in this population had risen rapidly over the past five years, the institute's Rebecca Guy said in a statement.
"The reasons for the rise in gonorrhoea among young heterosexual people living in major cities is not fully understood and likely to be quite complex," Guy said.
"In women living in urban centres, the increase [over the past five years] was 126%."

The largest increases in gonorrhoea infections were in men aged 25 to 29 and women aged 20 to 24, the report found.
Guy stressed that gonorrhoea was asymptomatic.
In heterosexuals, 80% of women don't have symptoms, but in heterosexual men it is the opposite - most do have symptoms (90%).
Symptoms include painful urination, a pus-like discharge from the tip of the penis, pain or swelling in one testicle, painful intercourse, anal itching and/or a sore throat.
There was a 99% increase in gonorrhoea notification rates in major cities in the five years to 2016, while rates increased by 15% in regional areas and went down by 8% in rural areas.
Meanwhile, HIV remained stable over the past five years, hepatitis B decreased by 27% in under-25s, and more than 30,000 people were cured of hepatitis C between March and December last year thanks to a new antiviral therapy.