Teens Can Now Sext Each Other Without Fear Of Being Prosecuted For Sharing Child Porn
There is also a new defence for teens of "similar age" engaging in consensual sexual activity.
Sexting between consenting teenagers has been decriminalised in New South Wales, to protect them from being charged and prosecuted for the possession and distribution of child pornography.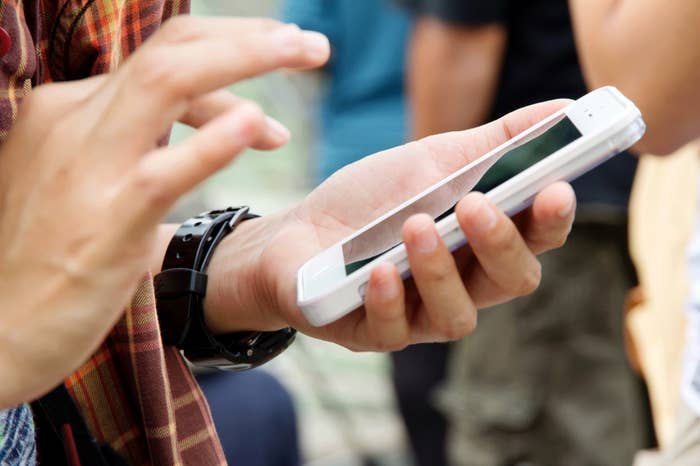 The state's government has introduced a limited "sexting" defence, a legal exception for children under 18 taking, sharing, or keeping nude photographs of themselves and others, particularly if the sexting is consensual.
Another change introduced over the weekend was a "similar age" defence that may apply when a teenager engages in consensual sexual activity with a peer who is at least 14 years old and the age difference between them is not more than two years.
These two changes "reflect current understanding about normal sexual development and experimentation amongst teenagers", the government said in an explanatory factsheet.
A 2015 Australian Institute of Criminology study of 2,000 Australians aged from 13 to 18 found almost half of those surveyed reported having sent a sexual picture or video of themselves to another party, while two-thirds had received a sexual image.
Sexting was prevalent among all age groups, with 13-to-15-year-olds particularly likely to receive sexual images, and most sexting occurred between partners in committed relationships.
"The study found very little evidence of peer pressure or coercion to engage in sexting," the authors wrote. "Rather, young people reported engaging in the practice as a consensual and enjoyable part of their intimate relationships."
The changes were part of a broader overhaul of child sexual abuse legislation, with a range of tough new laws coming into force on Saturday which aim to increase child protection, bring offenders to justice, and deliver better outcomes for survivors.

Attorney General Mark Speakman said the reforms include the creation of a new offence — to groom a parent or a carer to access a child for sexual purposes, which comes with a maximum penalty of six years in jail.
"The changes recognise sexual predators sometimes provide adults with gifts, money and other benefits as a way of cultivating their trust and gaining access to their children. Those found guilty of this new offence will face a maximum penalty of six years imprisonment," Speakman said in a statement on Friday.