"They're not going to believe me because I'm a sex worker."

This is what Nikki Cox — a pseudonym she works under — thought to herself when she drove to a police station after she was sexually assaulted by a client, who booked with the name Alex, in February last year.
But Alex was on Tuesday handed a partly suspended sentence of 15-months in jail — of which he must serve two months — for one count of aggravated sexual assault, to which he pleaded guilty in April.
Justice Brad Farr considered Nikki's victim impact statement before handing down Alex's sentence at Brisbane District Court on Tuesday morning.
"Sex work may be the exchange of payment for companionship, intimate and sexual services but payment does not negate consent," it said. "My time and services were paid for by this client for an upfront agreed upon service, my body was not bought to do with whatever he wanted nor to violate as he wished."
She described the panic she felt returning to work after the assault.
"I saw his face on almost every other client who walked through my door and it reminded me of him and the violation," her statement said. "Were they going to sexually assault me too?"
Nikki has told her story to BuzzFeed News because she felt the chance of her assault being taken seriously enough to result in an arrest, let alone in a successful prosecution, was microscopic.

She wants sex workers who have been assaulted to know there is legal recourse available to them. She wants men to know the laws governing consent apply whether or not money has changed hands.
Nikki says in the same fortnight she was sexually assaulted by a client, so too were four other Brisbane sex workers. One was injured so badly she was hospitalised. But Nikki's case is the only one that made it to court.
"Too many people just think it is something we should put up with," the 48-year-old says.

It wasn't the first time she had seen Alex, whose name we have chosen not to use to protect Nikki's privacy. Two years earlier he had paid for Nikki's services and she recalls he was "bitey" and a "bit rough" but thought she would be able to "keep in him check".
"I remembered he was a bit of a biter so I thought I'd keep my nipples away from him this time," she says.
Nikki doesn't remember every client, only those that "stand out".
"I took his booking again but obviously I shouldn't have," she says. "Business was really quiet, near non existent, and I thought better the devil I know."
Text messages submitted to police show Nikki told Alex that she had a sore back and so the booking had to be slow and easy and he agreed.
"He knew I had an injury and that I was weaker," she says.
Alex arrived at Nikki's former home for his appointment at midday on February 10 last year. Her husband was at the other end of their property. He happened to have a rare day off.
Her police statement, seen by BuzzFeed News, details what Nikki says happened next: the pair disrobed, she massaged his back with her breasts, he rolled over, she put a condom on his penis and began performing oral sex on him.
Nikki plays music softly so she can time her appointments, but it isn't so loud that she can't hear her clients. She heard Alex mutter something that included the word "lick".
She says she said "no" and Alex then motioned towards her genitals, so she said "no" again "loudly and clearly".
"I closed my legs and I closed them tight," she would later tell police in her statement.
Nikki says he then turned his body to the side and she felt his face on her leg.
He then orally raped her while keeping her legs prised apart with his arms.
"You need to stop," she said again.
Nikki then told him she was going to call the police, straddled him and dug her nails into his windpipe and said: "No means fucking no".
"I said to him 'You know what you're doing is oral rape?' I think were my words," she remembers.
The police statement then details an argument in which he rolled his eyes, she punched him, threw a pedestal fan at him and ran out of the room screaming "security".
"I think he thought I was bluffing and that no-one was home," she says. "When my husband walked through the door he was visibly shocked."
She took photos of Alex's face and the number plate of his car, which were later tendered as evidence.
Nikki says she was used to clients' "bad behaviour" but when it turned into assault she knew she was going to call the police.
"I was terrified but my desire for justice was definitely stronger than my fear of talking to the police," she says.
The Prostitution Enforcement Taskforce, which Nikki called after her assault, sent her to Upper Mount Gravatt police station. There Nikki says she explained her situation to a plain clothes policeman, who asked her: "Where is the crime?"
Nikki was speechless and says she told the police officer she had a right "not to be assaulted in the workplace" just as he did.
"If I came around the other side of the desk there and performed oral sex and you say 'no' is that not a crime?" she says she asked him.
"He said 'that is different' and I said 'I was doing my job and this person has gone ahead and done something I've said no to'."
A Queensland Police spokesperson told BuzzFeed News the force had not received a complaint in relation to the handling of Nikki's case but that it was "committed to providing a timely and professional response to supporting victims of sexual assault".
Nikki was referred to another police station, Acacia Ridge, where another officer interviewed her.
"I was shaking and emotional when I was making my statement," she says.
Her statement stated: "I did not give any permission or authority for Alex to perform oral sex on my genitals."
Alex was charged the next day.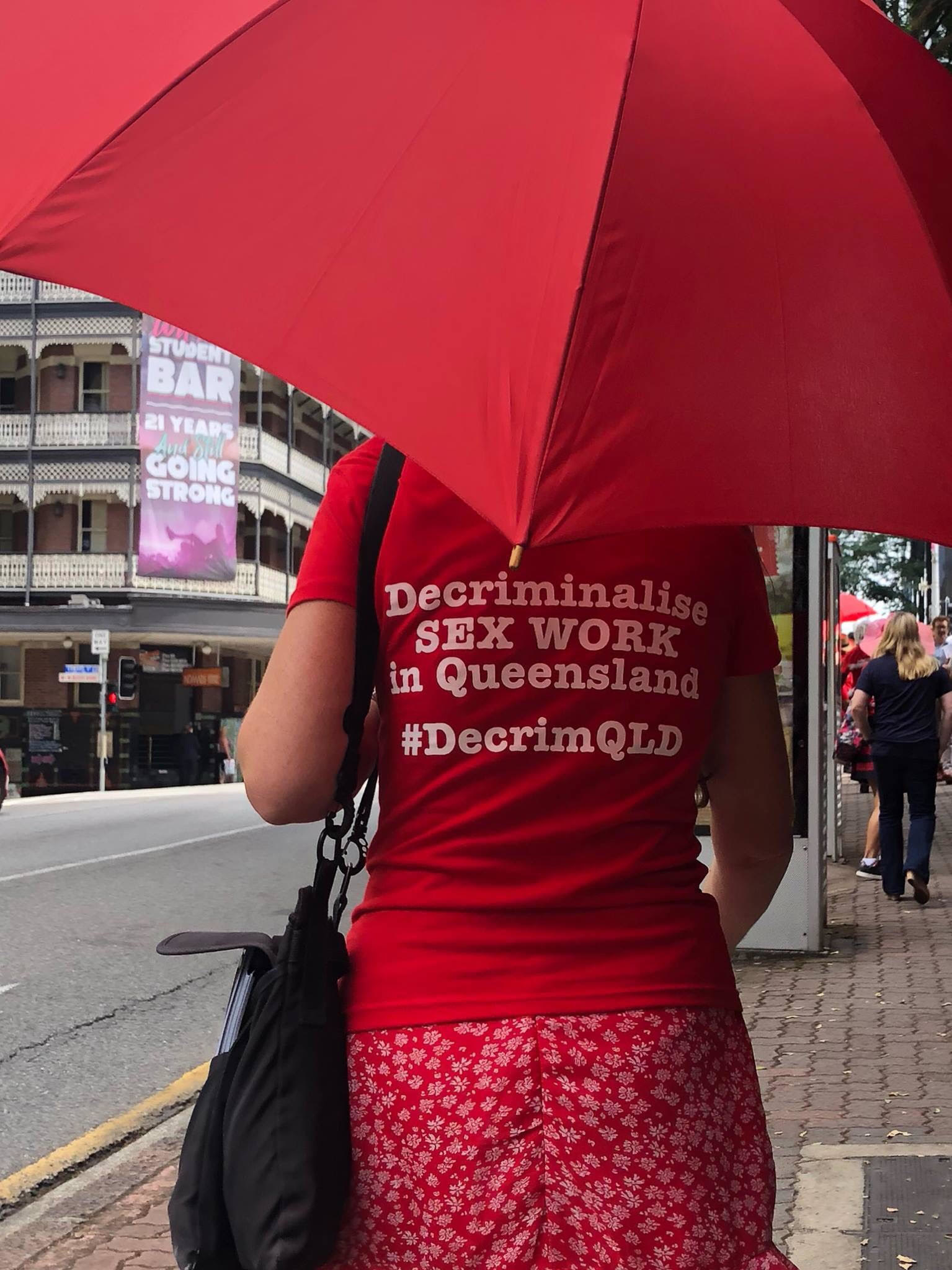 Three decades after Queensland's 1989 Fitzgerald Inquiry into police corruption recommended sex work be decriminalised in the state, Janelle Fawkes is leading a campaign to do just that with Respect Inc, a non-profit peer-based organisation that promotes the rights and wellbeing Queensland's sex workers.

"Queensland effectively has a licensing model which regulates a small number of brothels, however escort agencies, massage parlours and any other sex industry business model is criminalised along with brothels that can't meet the arduous and expensive licensing requirements," Fawkes tells BuzzFeed News.
"Individual sex workers can work, but only if they work alone and don't use a whole range of basic safety strategies that individual sex workers throughout the world use that are also criminalised in Queensland.
"After changes to New Zealand laws decriminalising up to four sex workers working together, sex workers reported they were 70% more likely to report crime to police."
These strategies weren't available to Nikki, who like most of the state's sex workers doesn't work out of a brothel, because most safety measures are criminalised under the state's law.
"We get two options in Queensland: work by ourselves or work in a brothel," Nikki says.
Nikki says if sex work was decriminalised she could have had a receptionist, or made it clear someone else was in the house that day.
"I'd still be alone in the bedroom with the client, but there could be someone else there when he arrives, which I think could be a deterrent [for assault]," she says. "I don't know about spur of the moment assault but I think having another witness and person there would help. I was just lucky to have someone home."
A safety strategy many sex workers use, Fawkes says, is to text one another with information about when a client is arriving and then check in when the client has left, but this isn't actually allowed under Queensland law. Charges can be laid when an individual participates in any "service, action or matter" that enables another person to engage in sex work.
"If you are working in pairs or offering double services it is illegal, but these are ways sex workers ensure peer support and safety," she says. "It is even illegal for a sex worker to have a receptionist or use a driver that another sex worker uses and has recommended."
There are only 20 licensed brothels in Queensland and all but one is in the southeast of the state (the other is in Cairns).
"We know that approximately 80% of the industry operates outside of the licensing model," Fawkes says. "Sex workers in Queensland are calling for the full decriminalisation of the sex industry, and to achieve that the government would repeal the Prostitution Act 1999, section 22A of the Criminal Code 1899 and laws specific to sex work in the Police Powers and Responsibilities Act 2000.
"By repealing those laws the industry would still be regulated in the same way that other businesses are regulated in Queensland."
Nikki's fears about approaching the police and not being believed were warranted, Fawkes says, adding that Respect Inc was aware of several cases of sex workers who had attempted to report crime and were not believed, or "treated so badly" at the police station that they chose not to continue with their statements.
"The laws in Queensland, which criminalise a number of sex worker safety strategies, mean that sex workers are unlikely to approach police, because in describing the situation around your work practices you would be admitting illegal activities and therefore likely to experience future police surveillance, deportation or unwanted attention," she says.
Fawkes says one of the most common offences a sex worker is charged over is for breaching advertising guidelines enshrined in the Prostitution Act, under which they can't describe their services.
"A lot of sex workers have described to us situations in which they have their phones, laptops and cash confiscated and [these devices] will often demonstrate that they are working with another sex worker or texting another sex worker to let them know they are safe," she says, meaning the original advertising breach can be increased to a greater charge.
Fines for advertising-related offences were up by 450% in 2016 to 2017, Fawkes says.
In 2005 Nikki was charged, convicted and fined after she described her services on her website. This was another reason why she was anxious she wouldn't be taken seriously at the police station.
"When you've got people after you for all these little infractions, when a crime is committed against you, you hesitate," Nikki says.
"I thought 'Fuck, they're not going to believe me', because I'd broken the law before on top of the fact that they're not going to believe me because they're police officers and I'm a sex worker."
Bond University law professor Jonathan Crowe says there are "two serious issues" with Nikki's case that highlight problems with how consent is perceived in society and in the law.
"The first is about the failure of the legal system and police to take seriously the consent of sex workers and this idea that if money is exchanged consent must be given no matter what happens," Crowe tells BuzzFeed News.
A person accused of rape can argue they honestly and reasonably (but mistakenly) believed their alleged victim was consenting to sex and this defence, which Crowe is campaigning to abolish altogether, can be misused by defendants accused of assaulting a sex worker.

"There are issues about what the relevance of an exchange of money is when it comes to both consent and the mistake-of-fact defence, so they argue because money was handed over and accepted the accused mistakenly thought consent was given," he says.
"There have also been a couple of cases in Australia involving sex workers where money was promised and the service was provided but payment was never made and questions about whether that constitutes rape."
The second issue, Crowe says, is that police and the wider community are still catching up with the fact that oral rape is acknowledged as rape under Queensland law.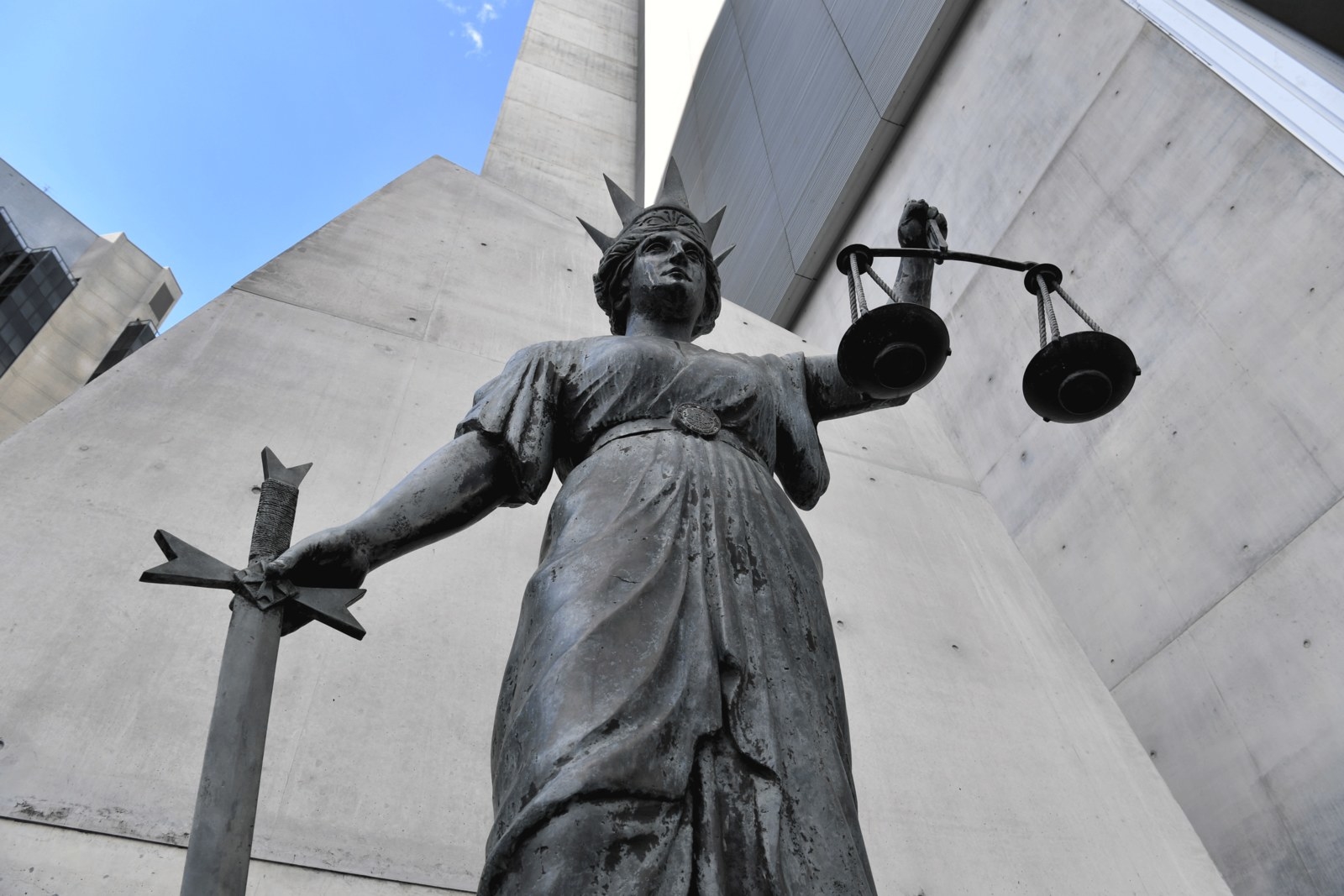 "It was only in 2000 that it was recognised that oral rape was actually rape in Queensland and prior to that it would have been sexual assault, if it was recognised at all, so the legal system and the police in particular are still getting use to this idea, and there might not be enough awareness about this."
When Nikki approached the police station that afternoon she says she thought: "Oh God what am I doing? They're going to say it was just oral sex, but that is like comparing a slap to a punch: both are assault."
Nikki says she had always thought that "no" was a "magical word".
"Where do you go from there when you say 'no' and someone doesn't stop?"
The legal process has been draining and Nikki says at times she thought about not going through with it: "I was thinking, how do people do this? How do they stay the course?"
Since the assault Nikki has had an MRI and subsequent spinal cortisone injection to treat her back problem because she doesn't want to feel vulnerable with a client again. She has also undertaken self-defence classes specifically tailored to sex workers.
"It is just small adjustments to the service, like the way you might position your arm, to make sure you don't get grabbed," she says.
The toll on Nikki's mental health has been ongoing. She has had flashbacks with other clients and become paranoid about her safety.
"For months I declined bookings, especially anyone who requested oral sex, which obviously resulted in lost business," she says.
When the prosecutor called her last month to tell her Alex changed his plea from not guilty to guilty Nikki couldn't stop crying.
"I didn't realise how much pent up stuff I had inside of me until that moment," she says.
"I had been ready for battle, I was ready to go to court, I was ready to say this is not OK."
If you or someone you know is experiencing violence and need help or support, there are national and state-based agencies that can assist you 24 hours a day, seven days a week. Call 1800 RESPECT (1800 737 732).