Legislation to enact safe-access zones around abortion clinics in New South Wales to protect patients from harassment and intimidation by protesters passed through the state's parliament late on Thursday night.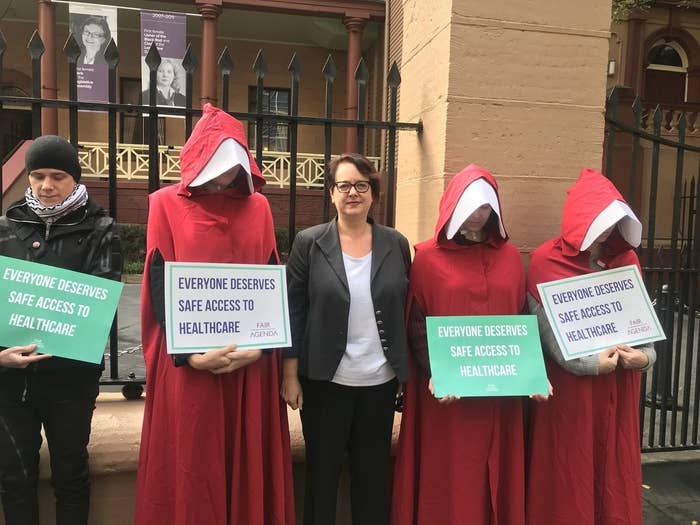 The legislation, introduced by Labor MP Penny Sharpe and cosponsored by Nationals MP Trevor Khan, establishes 150-metre zones in which anti-abortion protesters caught intimidating staff or patients could be fined or even jailed.
The debate, which started at 10am on Thursday and ended just before midnight, involved personal stories and passionate speeches.
The deputy premier and leader of the NSW National Party John Barilaro revealed "for the first time" that he had attended a clinic with his partner over two decades ago, traveling from the Australian Capital Territory to Sydney for the procedure.
"That decision was made well before, well before we attended the clinic," Barilaro told the legislative assembly.

The minister for women, Tanya Davies, did not support the bill.
The legislation, which successfully passed through the upper house of the state's parliament last month, will mean protesters caught intimidating staff or patients could be fined $5,500 or jailed for six months for a first offence, and repeat offenders could be fined $11,000 or jailed for 12 months.
Elisabeth Fanning, spokesperson for the campaign against Sharpe's bill called We Support Women, said they were protesting for "the right to stand outside abortion clinics and support women in these difficult circumstances".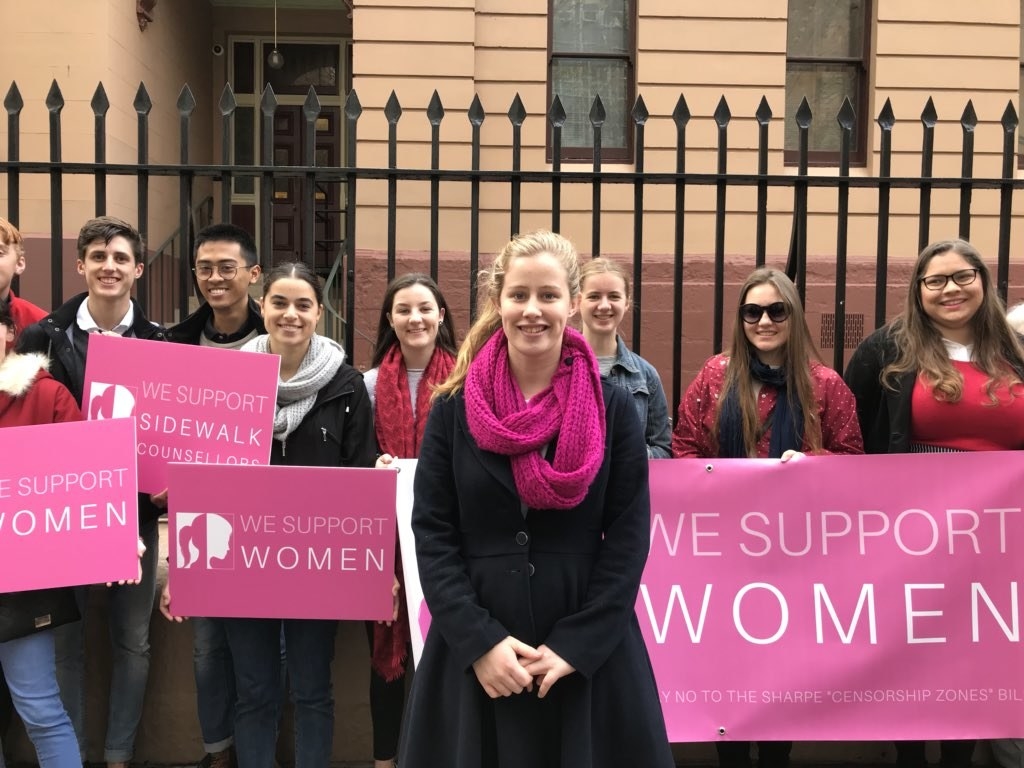 "We are not forcing anyone to listen to us," Fanning, 19, told BuzzFeed News. "All we are doing is standing there and offering a smile and if they choose to talk to us they are welcome to talk to us."
Fanning said after the passage of the bill her campaign would focus on High Court challenges to the constitutional validity of the zones.
Mother and grandmother Nada Vlatko, 65, rallied outside parliament in support of the laws on Thursday morning, as she often passed picketers outside abortion clinics and didn't agree with their protests.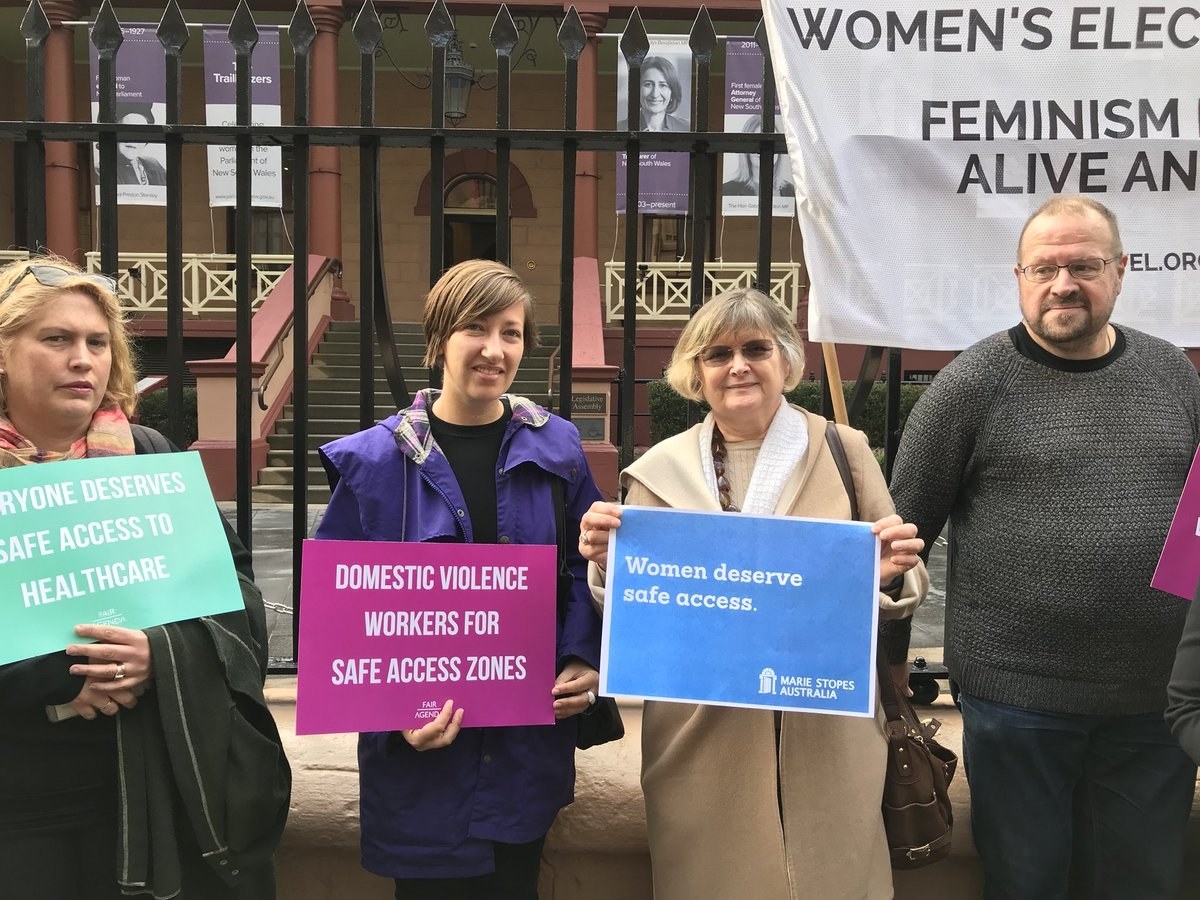 "I can think of few things worse [than] having a child you didn't want," Vlatko told BuzzFeed News. "What protesters do is damaging, it is hurtful, and it is really, really offensive, and [the placards they hold are] scientifically inaccurate."
Paul Nattrass has been the practice manager of the Private Clinic in Sydney's Surry Hills for 18 years. Protesters gather daily at the clinic.

"The bill passing is such a relief for patients and staff at the clinic," Nattrass told BuzzFeed News.
"Staff and patients have had emotional trauma day-in and day-out from these protesters who are in a quiet little lane waiting for vulnerable women and staff to come into the clinic, and it doesn't seem like a political protest — it is harassment and intimidation."
Patients entering reproductive health clinics in NSW have been filmed, approached by anti-abortion protesters and asked to reconsider the termination of their pregnancy, handed plastic foetuses, shown disturbing images and, at the Private Clinic, offered help with immigration on the condition they would not terminate a pregnancy.