Mack Horton, 20, won Australia's first gold medal at the Rio Olympics in the men's 400 metre freestyle.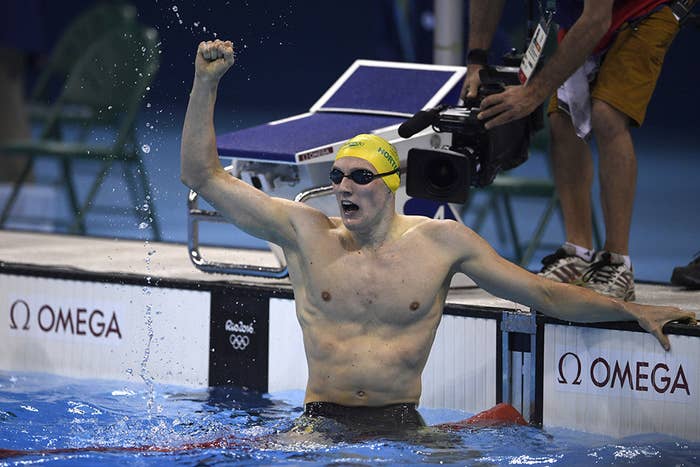 Horton, who is enrolled in a commerce degree at the Australian Catholic University, screamed "oi oi oi!" at his Australian team mates as he exited the pool after taking just 3:41.55 seconds to swim 400 metres.


Horton said it was "definitely" a win for "the good guys" as he beat defending champion, China's gold medallist Sun Yang, who tested positive for a doping swab in May 2014.
Horton yesterday called defending champion Yang a "drug cheat" and today said there was a rivalry between himself and "athletes who have tested positive".

"What just happened?" a disbelieving Mack told the Seven Network.
"I just kept telling myself that I had this that I was in control and that I could do it."