This Catholic Schoolgirl Made An Abortion Rights March Event And It Blew Up To Thousands Of People
Her Facebook event has gone from a few hundred people to more than 10,000 in a few weeks.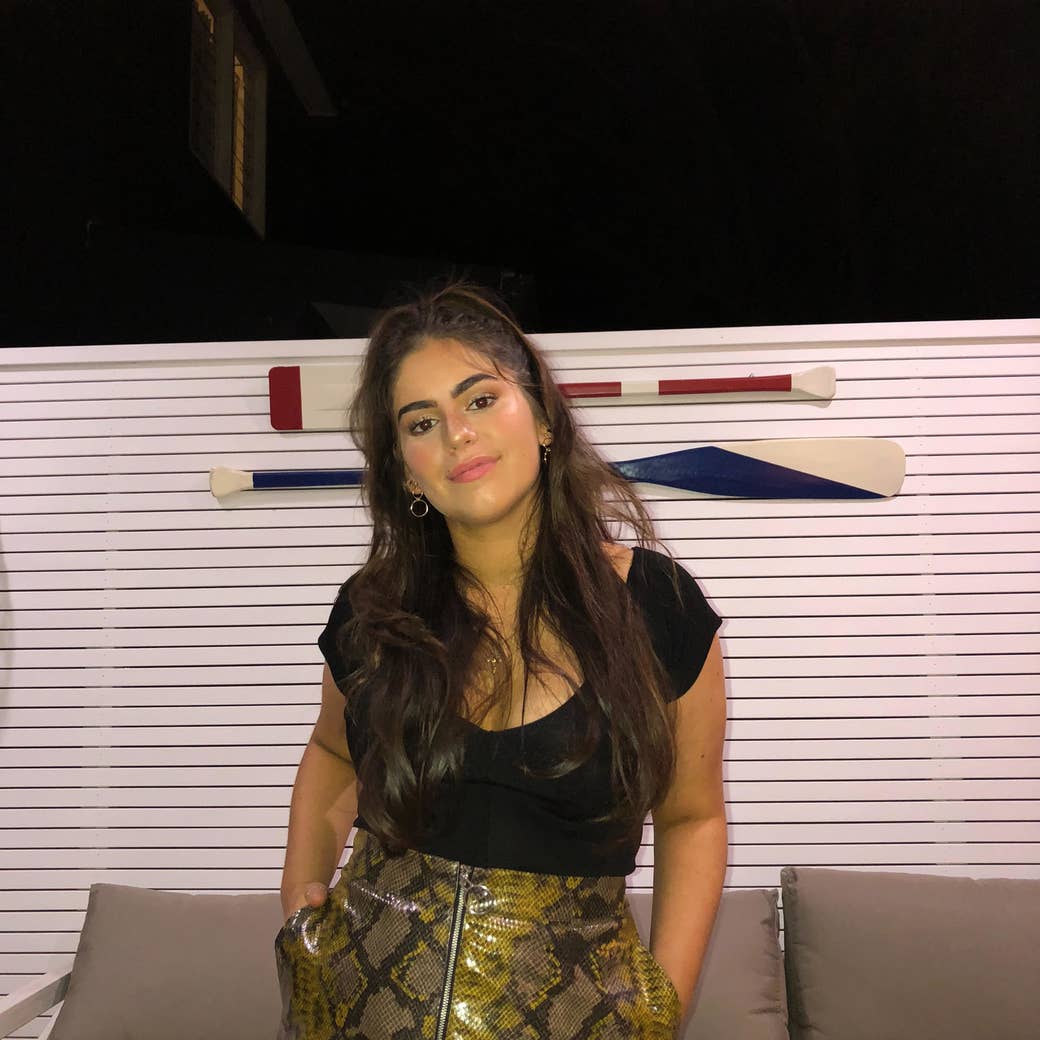 Sydney teenager Bella Ziade created a Facebook event to march for reproductive rights two weeks ago when her timeline was "blowing up" with news that conservative lawmakers across the United States were purging abortion services from their states.

"These restrictions in Alabama and the eradication of choice, even in cases of incest and rape, made me scared because [Australia is] so impacted by everything American," the 17-year-old told BuzzFeed News.
"In New South Wales the laws around abortion are already restricted enough and there are so many blurred lines, so it could easily become our reality here that [our rights] are taken away at the hands of these men who think they know best."
Ziade is in Year 12 at a Catholic high school in Sydney's eastern suburbs. She said her friends were "very angry" about the state of abortion rights globally.
"There was a lot of teen angst going on and I said 'it is no good just complaining about it, we all have voices'," she said. "I'm lucky because in my year group there are only 100 of us and we are all like sisters... my school is Catholic but I've never encountered anyone who is not pro-choice."
The rally starts at 11:30 this Sunday at Hyde Park in Sydney's central business district. The Facebook event initially had a few hundred people attending but at the time of publishing more than 10,000 people had indicated they might go.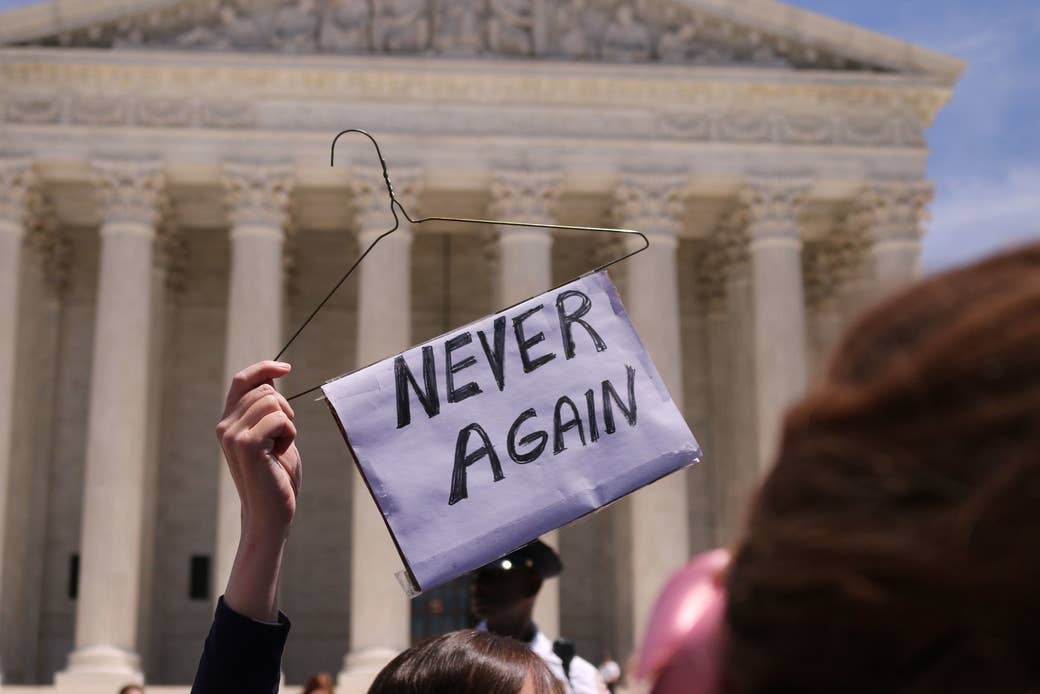 "I didn't really have a target market, it was just people in my year across NSW, but now it is also much older people, like adults," she said. "Even my English teachers are coming."
In NSW unlawful abortion is a criminal offence for a woman and for her doctor (or person administering the intervention) and is punishable by up to 10 years jail under the Crimes Act 1900.
Subsequent case law has established that abortion is lawful in NSW if the doctor has an honest opinion that continuing the pregnancy would be seriously harmful to the health of the woman.
More than three in every four people surveyed in a NSW poll had no idea abortion was a criminal offence in their state, and 73% thought the procedure should be decriminalised, according to data released last year.

"A lot of people were [posting in the Facebook event] saying you can go to jail and I think people get a bit confused [by the law], so I made a post about it with all the legislation for every state," Ziade said. "I've learnt a lot more than I knew before making the march."
Ziade said a handful of pro-choice women's organisations had been in contact with her, which had been a "life-saver".
"We created this Google doc, which was helpful," she said.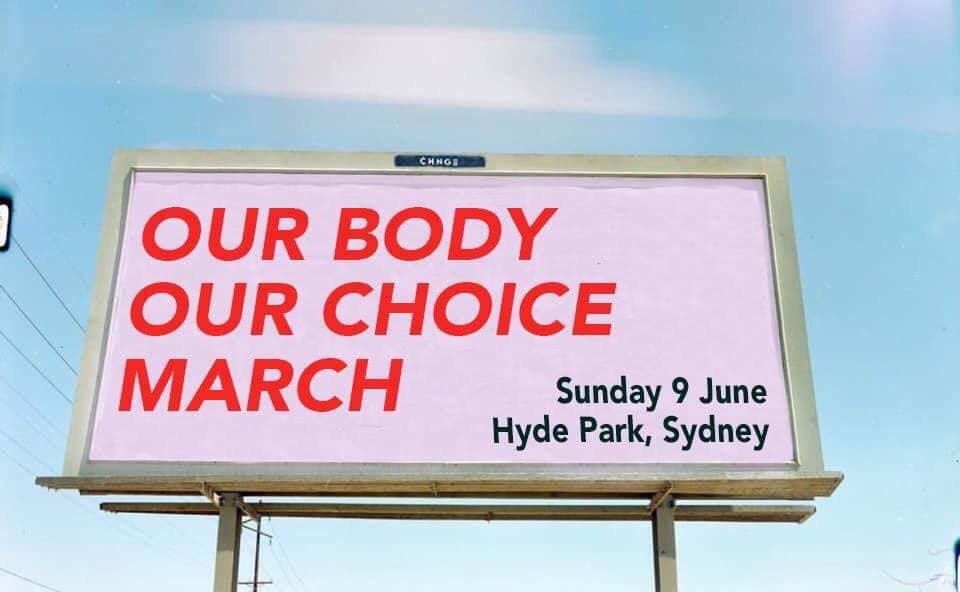 Attending the march is Greens senator Mehreen Faruqi, who in May 2017 (when she was in state parliament) introduced a law that would have removed abortion from the NSW Crimes Act. The legislation was voted down.
But Ziade stressed that Sunday was not about politicians.
"I've gotten politicians reaching out to me and that is so great and I love the support but this is a student-led march," she said.

Ziade will be performing slam poetry at the rally.
"I don't like how things are so I'm going to use my voice," she said. "I think older generations like the idea of change but they don't do anything about it and it's like, what else have you left us to do?"
It isn't Ziade's first rally — she marched for marriage equality when she was 15 and skipped school earlier this year to join thousands of Australian school students to demand politicians take action on climate change.

"I think my generation isn't as complacent... we are very woke."