Warning: This story contains graphic depictions of violence.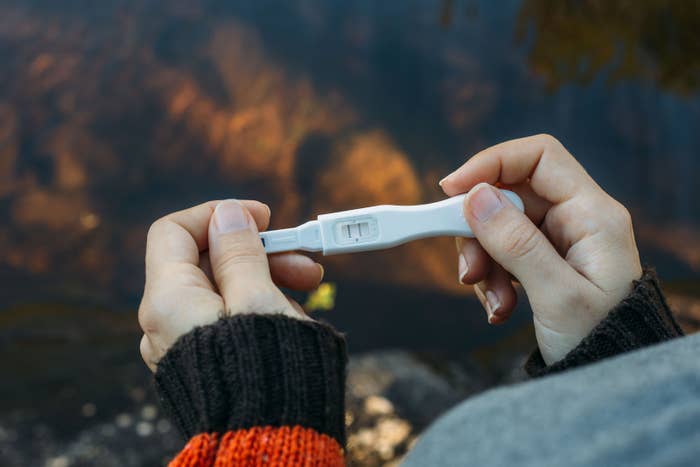 Brisbane woman Laura* knows firsthand about the increased risk of experiencing violence from an intimate partner during pregnancy.

This is why she wrote to her state MP, Liberal National Party member Tim Mander, on Friday after BuzzFeed News revealed White Ribbon Australia had withdrawn its statement on reproductive rights that said "all women should have complete control over their reproductive and sexual health".
The mother-of-three cancelled her plans to join Mander on a White Ribbon Walk next month.
Laura wrote that she had been a victim of domestic violence "triggered by an unplanned pregnancy" that she "wasn't ready to continue".

"I was coerced into keeping the baby due to my partner's emotional abuse, controlling and harassing tactics, which later escalated into physical abuse," she said.
"The entire nine months I was trapped in his control, reliant on him and subjected to emotional turmoil.
"The thing is, women try to gain strength and speak up for themselves in situations like this, but it ends in the physical abuse."
Mander was one of 41 politicians who voted "no" to decriminalising abortion in Queensland on Wednesday night. He said during the debate that the bill, introduced by the Labor government, was "morally wrong".
The legislation was successful regardless and termination will now be available up to 22 weeks gestation, after which two doctors need to approve the procedure.
"I won't be supporting the White Ribbon Walk event ... as I've recently learned that Tim Mander isn't a supporter of women's reproductive rights or supported the new abortion law reform," Laura wrote.

"I've also learned that White Ribbon itself has retracted its support toward women's autonomy and rights to reproductive health for their own safety and well being."
The organisation has since issued a mea culpa and reinstated the statement, pending "stakeholder consultation".
"This really disappoints me that both a member for parliament and a DV awareness and prevention organisation, will consider their own views and their stakeholders and ambassadors' needs, before the women and families they claim to support and protect against domestic violence, control and abuse," Laura wrote.
She then graphically detailed the ongoing violent physical abuse she suffered at the hands of her partner while pregnant, and later as a mother.
When she was heavily pregnant, a verbal argument turned physical.
"At one point he had me in headlock, but after I freed myself and ran to the car, he chased me, grabbed me and pushed me hard against the car," she wrote. "I had bruises down my back from this."
Another time, when they were driving down a freeway, her partner, who had been drinking, began swiping at Laura's head. Their then 1-year-old child was asleep in the back of the car.
"He then repeatedly punched me closed fisted in the side of my head," she wrote. "He could have killed me from the punches or us all from a freeway accident."
Laura said she hoped Mander considered her story "one of too many" and would realise how a woman's right to make choices about their own life, safety and future is a "major aspect of reducing domestic violence".
"Many other women could be spared the abuse and control and ongoing detriment to their physical and mental health if they weren't coerced into sex and pregnancies in an abusive and controlling relationship," she wrote.
The Australian Institute of Family Studies says women are at an increased risk of experiencing violence from an intimate partner during pregnancy, and if domestic and family violence already exists, it is likely to increase in severity during pregnancy.

Many people were angry with White Ribbon Australia for retracting a statement that was first issued in February 2017 during a previous push to decriminalise abortion in Queensland, and which highlights that research indicates unplanned pregnancy is more common among women experiencing domestic violence.
"We have withdrawn it because we are agnostic until our stakeholders tell us it is important to most of them," the anti–domestic violence charity's new chief executive Tracy McLeod Howe told BuzzFeed News on Thursday.

"My job is to represent a movement of diverse members of a community who range in age and gender and religion and viewpoints."
On Friday afternoon McLeod Howe issued a "mea culpa" via Women's Agenda and said she would reinstate the organisation's reproductive rights policy on the website "where it will remain pending stakeholder consultation".
"I suppose the outcome of that will tell where their integrity lies," Laura told BuzzFeed News.

She did not get a response to her letter from Mander's office.
Australia's biggest provider of pregnancy terminations, reproductive health service Marie Stopes Australia, condemned White Ribbon Australia's retraction of its reproductive rights statement and cut ties with the organisation.
"While we welcome White Ribbon reinstating the reproductive rights statement on their website, there are still many questions that need answering," chief executive Michelle Thompson told BuzzFeed News on Monday.
"We maintain our current position of not working with White Ribbon until such time as the organisation can demonstrate an ongoing, strong commitment to reproductive rights."
Thompson said she and her staff were "concerned" about what White Ribbon Australia's "stakeholder consultation process" would entail and who the stakeholders actually are.
"We are also confused as to what White Ribbon is — a membership organisation or an organisation that advocates against domestic violence," she said. "My main concern with stakeholder consultation is that it becomes a consultation about women's bodily autonomy, which would be very unhelpful."
Thompson said her message to White Ribbon Australia was to use this situation to "educate the community about reproductive coercion".
"Reproductive coercion is a serious issue that is only now getting the attention it deserves," she said.
In a draft research white paper on reproductive coercion, White Ribbon Australia itself defined reproductive coercion as: "Any behaviour, physical and emotional, aimed at establishing and maintaining power and control by restricting a woman's reproductive autonomy, denying her control over decisions related to her reproductive health and limiting her access to reproductive health options."
The final copy of this white paper was due to be released last week, but this has been delayed for a fortnight by Marie Stopes Australia, as White Ribbon Australia's commitment to addressing reproductive coercion, Thompson said, had been referenced throughout the paper.
Greens senator Nick McKim said on Friday he had resigned as a White Ribbon ambassador, effective immediately, and this has not changed in light of the mea culpa.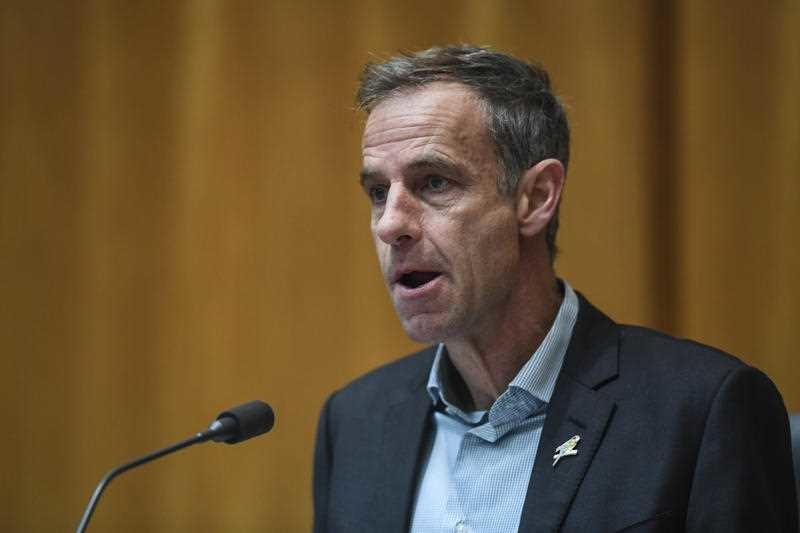 "The statement that 'all women should have complete control over their reproductive and sexual health' is not even slightly controversial and should never have been withdrawn," McKim told BuzzFeed News.

"Men denying women their reproductive rights is a form of control over women by men, and is a form of abuse. White Ribbon should not be backing down in the face of bullying from religious fundamentalists."
Deputy opposition leader Tanya Plibersek tweeted on Friday that the organisation needed to "explain why it's made a decision to reduce its support for women's rights".
Brisbane-based all-options counselling service Children by Choice was emailed by a White Ribbon Australia staff member the morning after the vote passed.

The staff member congratulated the service on the historic win and requested a phone call to talk more about the decision to retract White Ribbon's reproductive rights statement before it became "common knowledge".

Children by Choice's manager Daile Kelleher said while her organisation welcomed White Ribbon Australia "reversing their decision to retract their position statement on reproductive rights", she was "cautious about the proposed need for cultural, religious or community consultation".
"This position statement was a result of evidence based research into the link of reproductive coercion and intimate partner violence," Kelleher told BuzzFeed News.
"Children by Choice disagrees that an organisation supporting women in violent relationships, such as White Ribbon, can be 'agnostic' on their position regarding reproductive rights.
"The message this sends to women experiencing reproductive coercion, or seeking the termination of a pregnancy that was a result of violence, control or force, is that you will only be supported for violence that an organisation feels comfortable with, which is completely unacceptable."
Kelleher disagreed with McLeod Howe when she told BuzzFeed New her job was to "represent a movement of diverse members of a community who range in age and gender and religion and viewpoints".
"We disagree, it is the White Ribbon CEO's job to represent and support all women experiencing violence, not just the forms of violence most comfortable to ambassadors or funders."

BuzzFeed News has contacted Mander for comment.
*Name changed to protect her privacy.
If you or someone you know is experiencing violence and need help or support, there are national and state-based agencies that can assist you 24 hours a day, seven days a week. Call 1800 RESPECT (1800 737 732).