Two beef cows and a calf were left stranded on an island of land near the New Zealand town of Kaikoura after the earth around them collapsed during a magnitude-7.8 earthquake on Monday.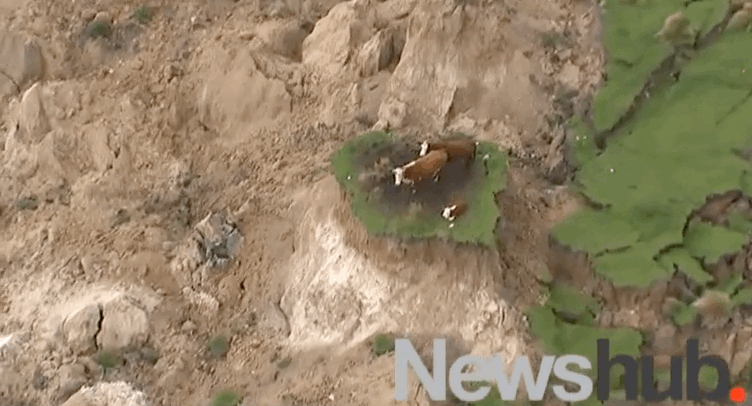 But the bovine family was rescued after farmers dug a track down and away from the elevated patch of grass, one farmer told Newshub.

"We managed to get a track in and bring them out," he said.
"They desperately needed water, cows don't like living without water so that was the first requirement."

The farmer said the fault line ran underneath the farm and a number of cows had died during the earthquake. Fourteen had to be rescued.

"I think one or two had lost calves in the earthquake so they were a bit distressed."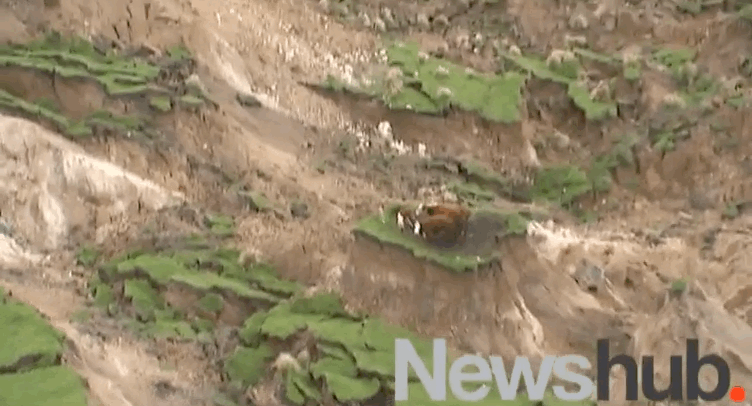 "It was very steep limestone bluff covered in lovely pasture a week ago, and now it's all in the gully," he said.

The region was hit hard by the earthquake.