It was advertised as the security industry's "night of nights".
Hundreds of employees gathered at the Westin Hotel in Sydney's Martin Place on Thursday night for the "Australian Security Industry Association Ltd Awards of Excellence".
But the event was interrupted by a group of protesters, who went on stage to unfurl an award for Wilson Security, the current holders of the federal government's contract to provide security for Australia's offshore detention centres.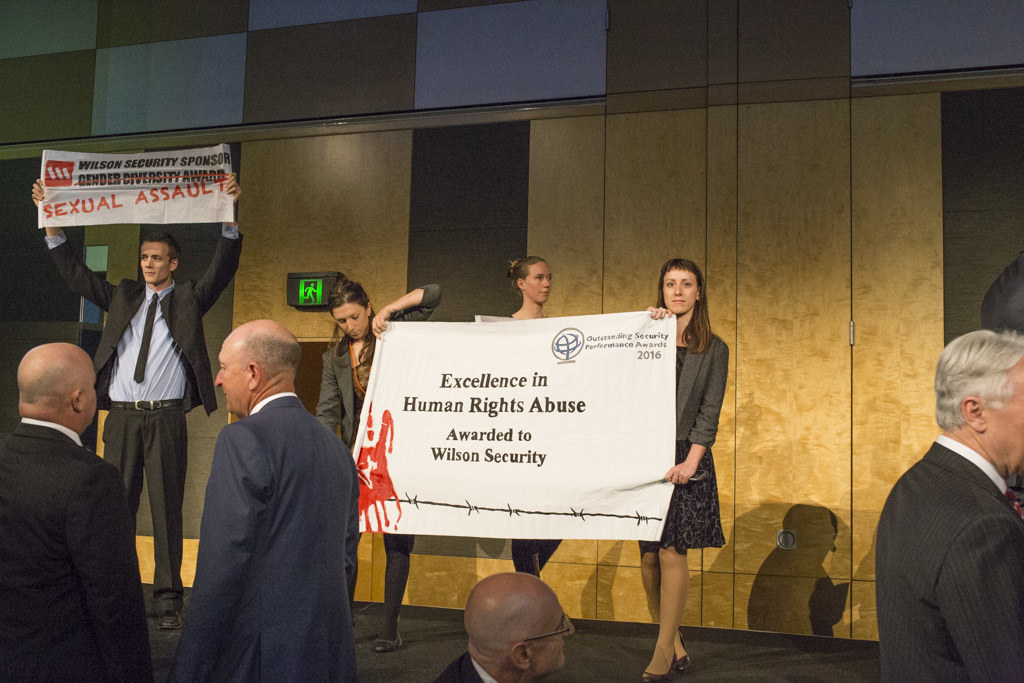 "Excellence in Human Rights Abuse" the banner, bordered with barbed wire, read.

Wilson Security has announced plans to withdraw from refugee detention centres by October 2017, but activists demanded an immediate end to mandatory detention.
"Every day there are more stories of violence, child abuse, sexual assault, self-harm, and denial of abortion for rape survivors being leaked from Nauru and Manus Island," the group's spokesperson Ruby Hampton said, citing the recent Amnesty International report.

"It is a disgrace that the government is contracting a private company to carry out this blatant abuse of the law. It is absolutely abhorrent that our government, who stand to represent the public, would employ this company, which is in such moral disrepute."
Protesters also left pamphlets on tables at the hotel.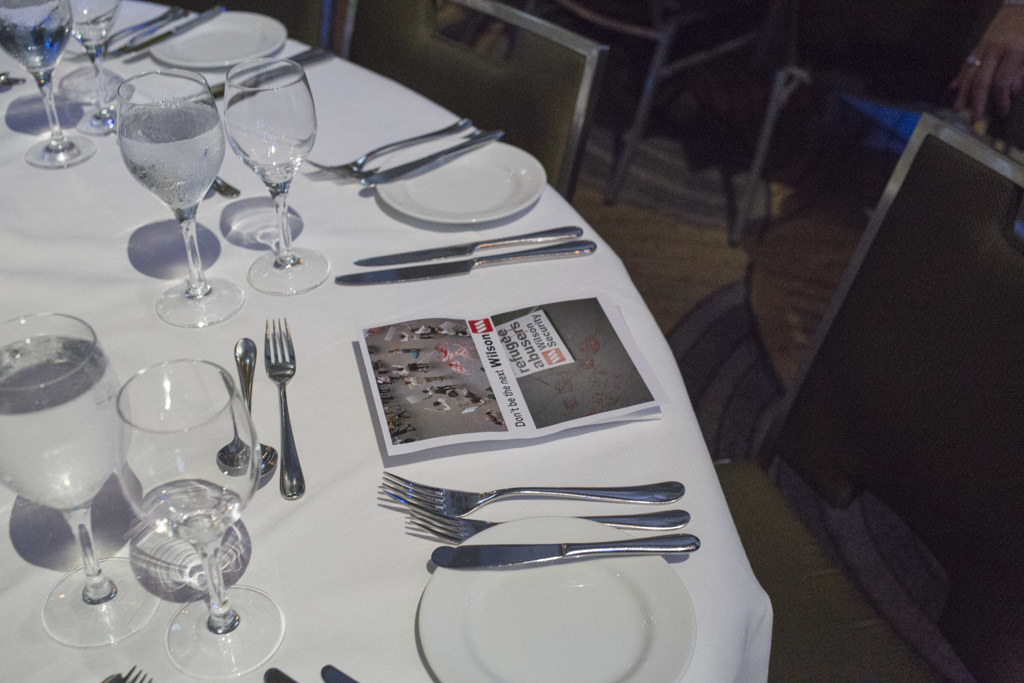 Wilson Security was the sponsor of the event's "gender diversity" award.

"Our government is implementing programs to reduce violence against women in Australia while they maintain the offshore detention centres that are institutionalised violence against women," Hampton said.
Guardian Australia reported last month that Wilson Security had hired a private investigator to pursue the confidential sources of journalists and activists writing about Australia's offshore detention centres.