Multiple young offenders in Queensland's youth detention system were treated unlawfully or with excessive force, originally redacted findings of a system review have revealed.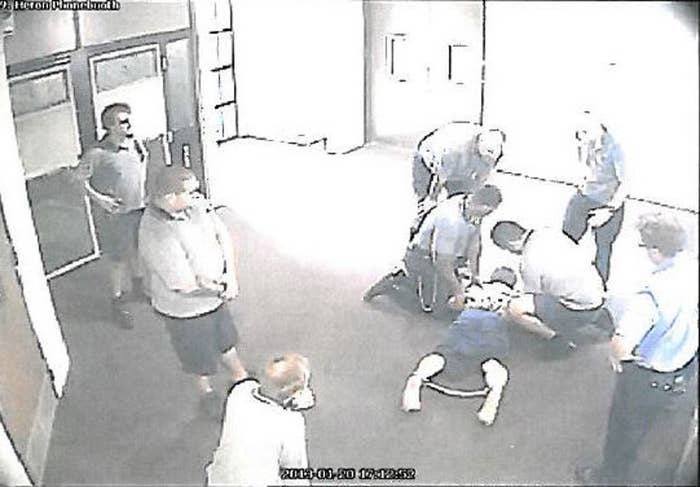 The independent Review of Youth Detention report was re-released on Thursday after a heavily redacted version of the findings was first published in April.

It refers to several instances in 2013 in which staff at Townsville's Cleveland Youth Detention Centre "hogtied" children at risk of self-harm, in order to sedate them.
Children's hands and ankles were cuffed and linked together behind their back while they lay on the floor.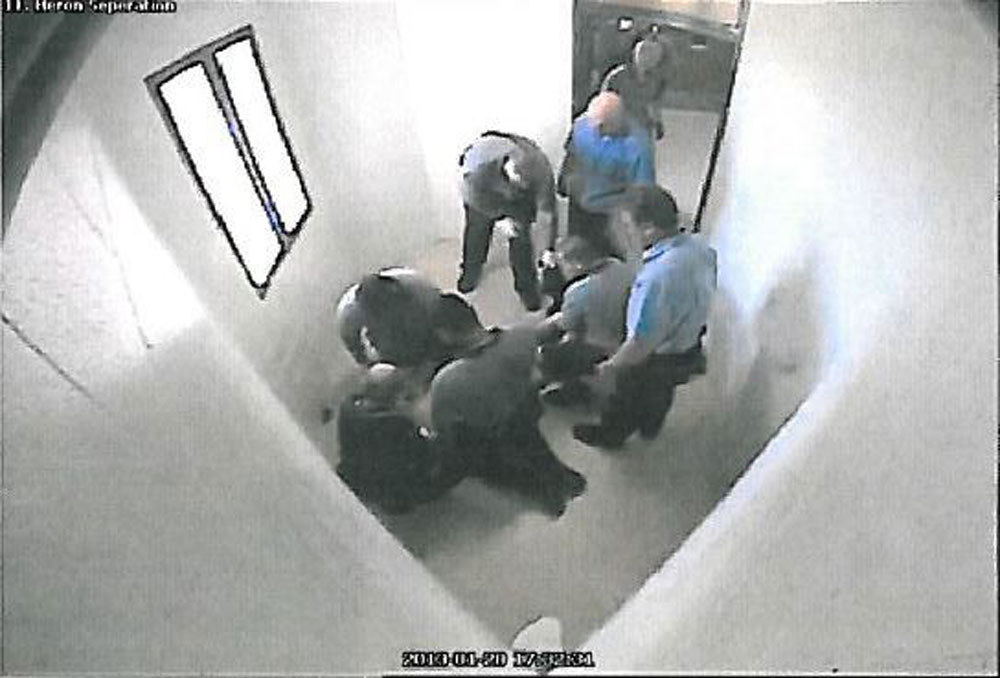 Sometimes children were also put in a helmet.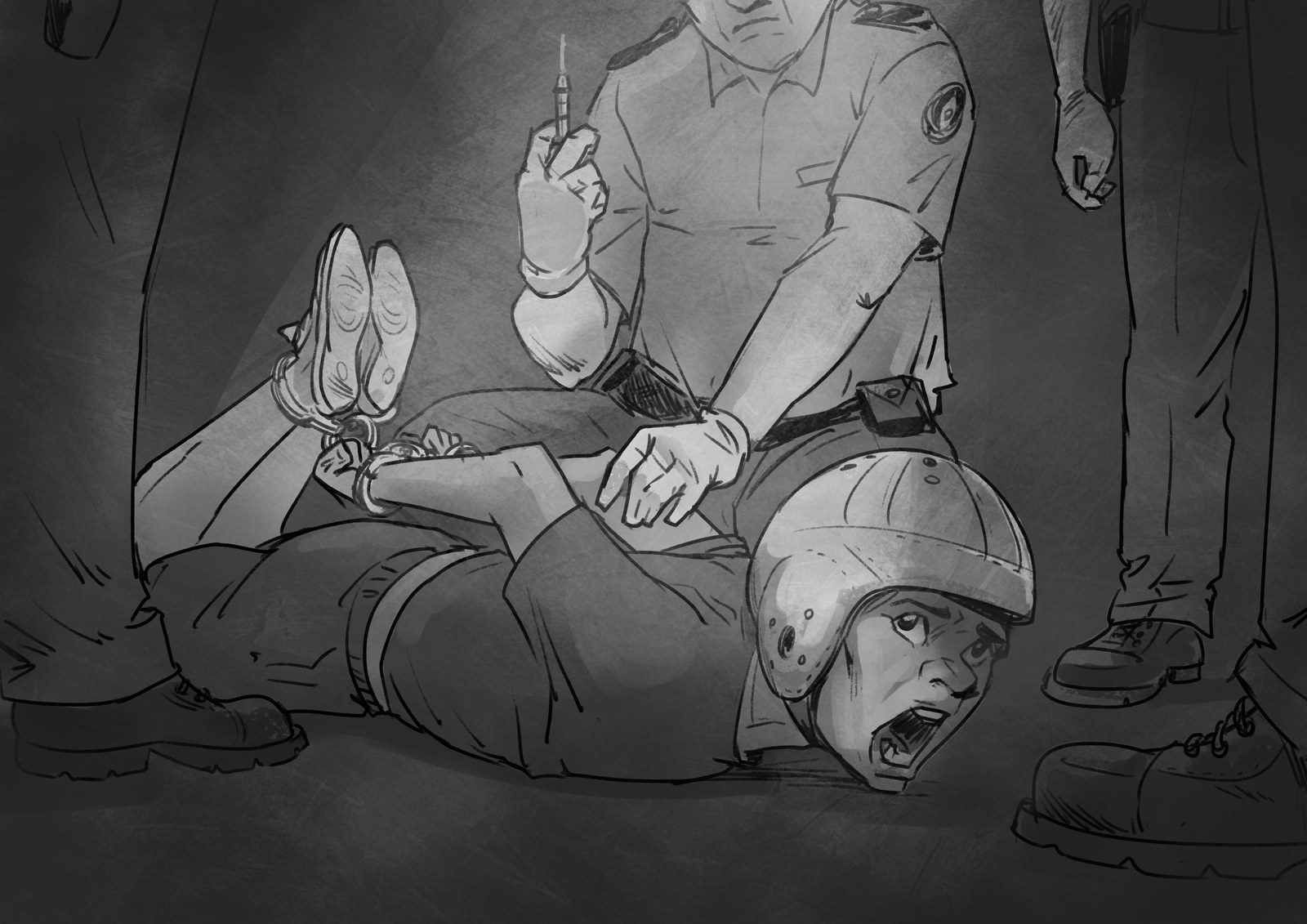 In an incident which involved 14 staff members, one young offender was "hogtied" and held on the ground for 23 minutes after he became aggressive and staff claimed he refused to get changed into tear-resistant suicide-prevention clothing.
His clothes were cut off with a knife and he was left naked in solitary confinement.

The force used was "excessive", the review found, and was "a breach of the Principles of the Youth Justice Act".
The review also ruled the use of a security dog was "not appropriate" when three female offenders aged 15 and 16 jumped into a pool against staff instructions at the centre in August 2015.
The dog had been given a longer leash which allowed it to "get closer to the young people and snap and snarl at them", it stated.
Another incident in 2013 involved a 17-year-old Indigenous prisoner at Brisbane Correctional Centre who was placed in a "head, face protector and body belt" after repeatedly pressing an intercom button. The punishment did "not appear to be fair, just and reasonable", the review found.
Many of the incidents related to Aboriginal and Torres Strait Islander children, who were 27 times more likely to be detained than non-Indigenous children in Queensland, Amnesty International said.
The organisation's Indigenous rights campaigner Roxanne Moore said the findings painted a "grim picture" of the abuse children, particularly Indigenous children, suffered at the hands of the state.
"For these kids in Cleveland there is a 90% chance of them being Aboriginal or Torres Strait Islander because that is the makeup of that prison any average day," Moore told BuzzFeed News.
"Hogtying is happening to Australian kids in prison."
Referencing the shocking footage of physical mistreatment which sparked a royal commission, Moore said: "This is just as horrific as the hood and the restraint chair that we saw in [Northern Territory's Don Dale detention centre] but these pictures have been kept secret."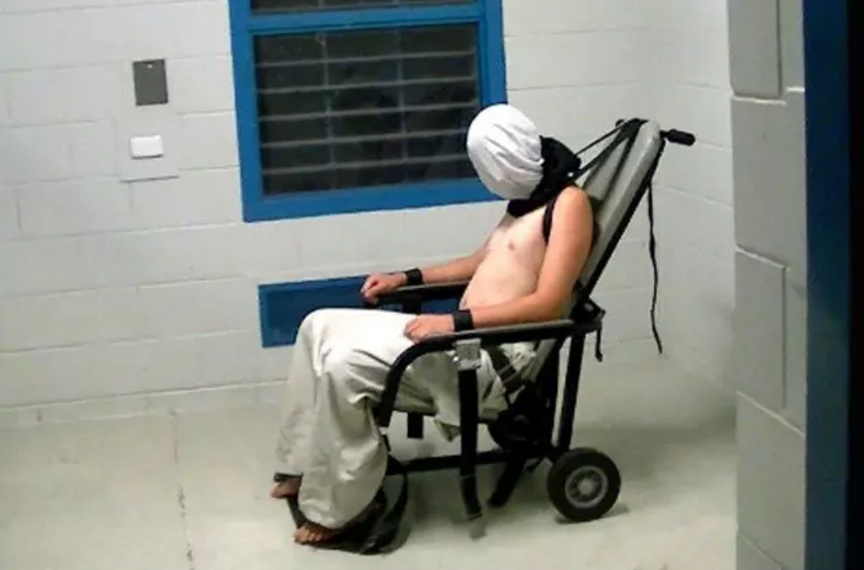 Moore said hogtying was not the way to "deal with a vulnerable child who needs care and support" in a situation of potential self-harm.
"The government needs to be listening to communities for solutions and taking kids back out onto country in cultural healing camps, giving kids strength in who they are and where they come from, and who their mob is, and these are the things that will help kids who have suffered a lot of trauma and disadvantage in their lives to turn their situations around and create brighter futures," she said.
Amnesty International has called for all 60 of the 17-year-olds in adult prisons to be transferred out immediately.
"All staff responsible for these violations must be held accountable," Moore said.
The Palaszczuk government accepted all of the report's recommendations to improve practices and services in April, when the first version of the report was released.
It also committed $6.2 million to implement recommendations and hire 53 new staff, to be deployed at Cleveland and Brisbane youth detention centres.
Some of the incidents occurred under the former LNP state government.