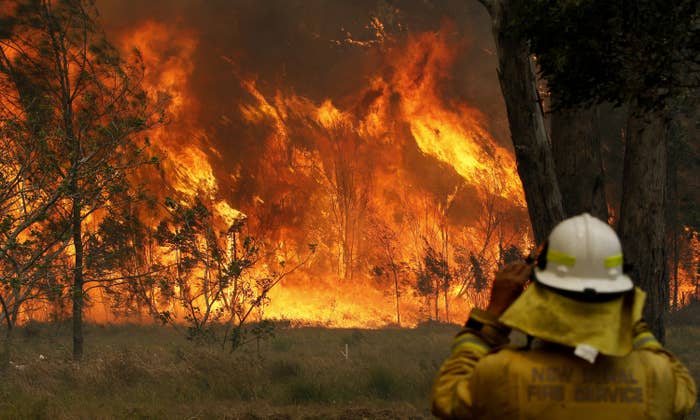 A state of emergency has been declared in Australia's east, where "unprecedented" and "catastrophic" bushfires have killed three people and destroyed more than 150 homes.
But as fires continue to blaze, some of the country's most senior politicians have refused to talk about climate change, saying it's not the appropriate time.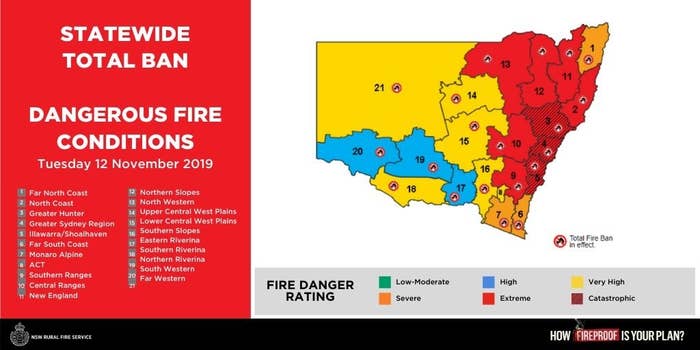 The New South Wales Rural Fire Service said on Tuesday morning that there were 57 active fires, 28 of them uncontained, while further north in Queensland there were 55 fires burning.
For the first time in Sydney's history a "catastrophic" fire warning was issued, as well as for the Illawarra, Shoalhaven and Hunter regions.
Hundreds of koalas have also been killed, others injured, and much of their habitat destroyed.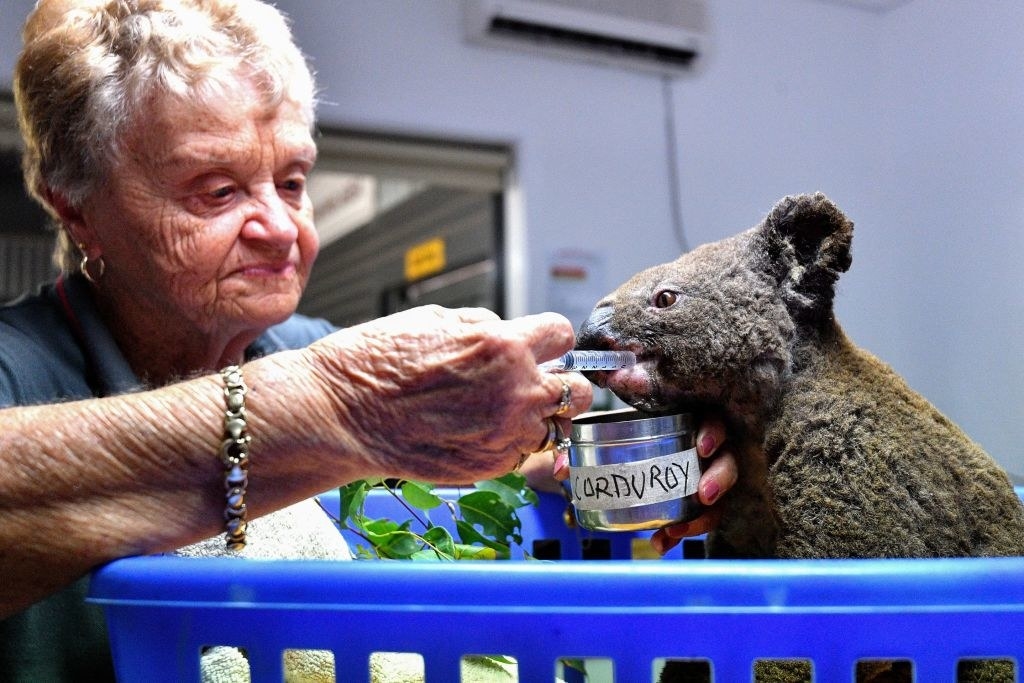 2019 has seen Australia's fifth-driest start to the year and its hottest month in January. On Monday, it was not forecast to rain anywhere on mainland Australia — possibly for the first time on record.

"The team can't comprehensively identify a day in our records where there hasn't been rain somewhere on continental Australia," a bureau spokesperson said.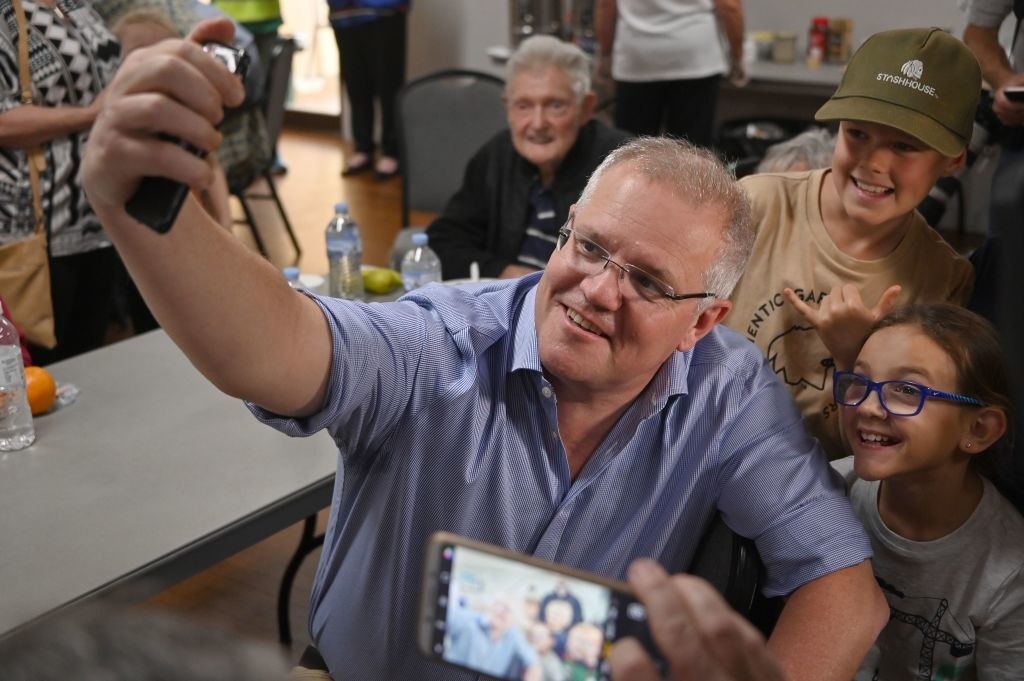 When Australia's prime minister Scott Morrison was asked about links between this bushfire emergency and climate change, he refused to engage.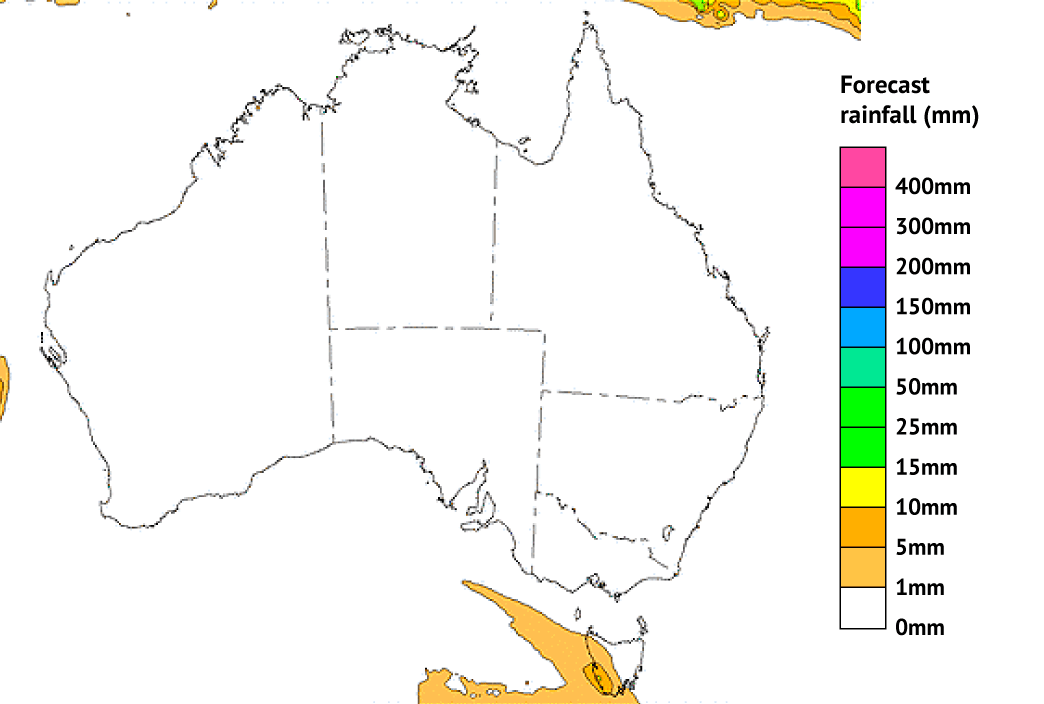 "I'm focused on the needs of the people in this room today," Morrison told reporters as he visited communities in the state's north. "[We] have firefighters out there saving someone else's house while their own house is burning down, and when we are in that sort of a situation, that is where attention must be."
The nation's deputy prime minister, Michael McCormack, who represents a regional electorate, said on Monday that linking the bushfires to climate change was "cheap political point-scoring" and the ravings of "woke capital-city greenies".
Mayors from fire-ravaged areas of the state condemned McCormack and said the fires were a result of climate change.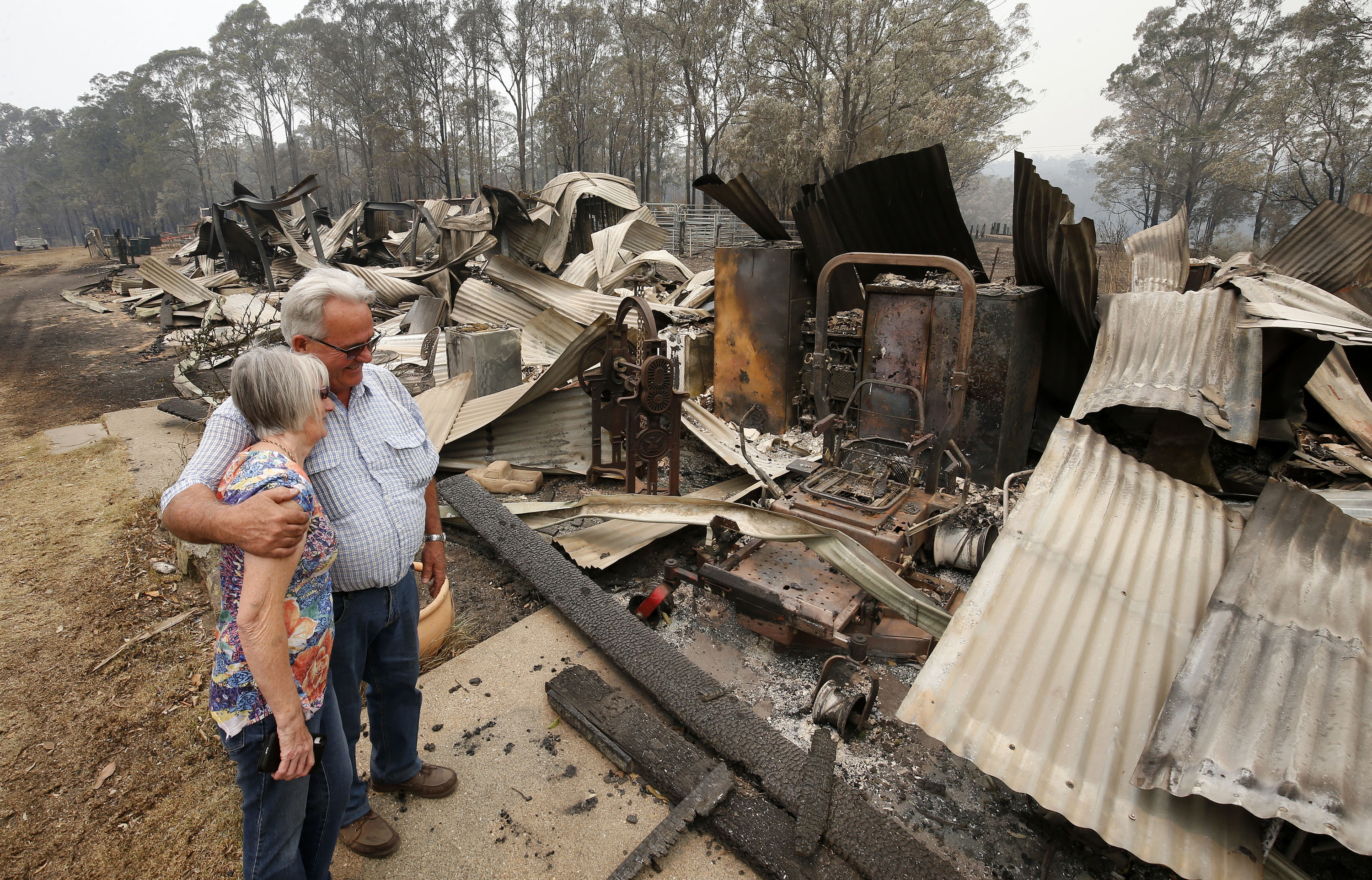 Carol Sparks, the mayor of Glen Innes, where two people died at the weekend, suggested the deputy prime minister refer to scientific evidence.
"It is not a political thing — it is a scientific fact that we are going through climate change," Innes told the ABC.
MidCoast deputy mayor Claire Pontin said she felt "cranky" about McCormack's comments.
"They need to get out and have a real look at what's happening to this country," Pontin said. "We've not had situations like that. Fifty years ago, this would never happen."
NSW premier Gladys Berejiklian, who on Monday declared NSW in a "state of emergency", was on live radio on Tuesday morning when she was played audio of a grandmother who had lost her home to the fires and who was angry about political inaction on climate change.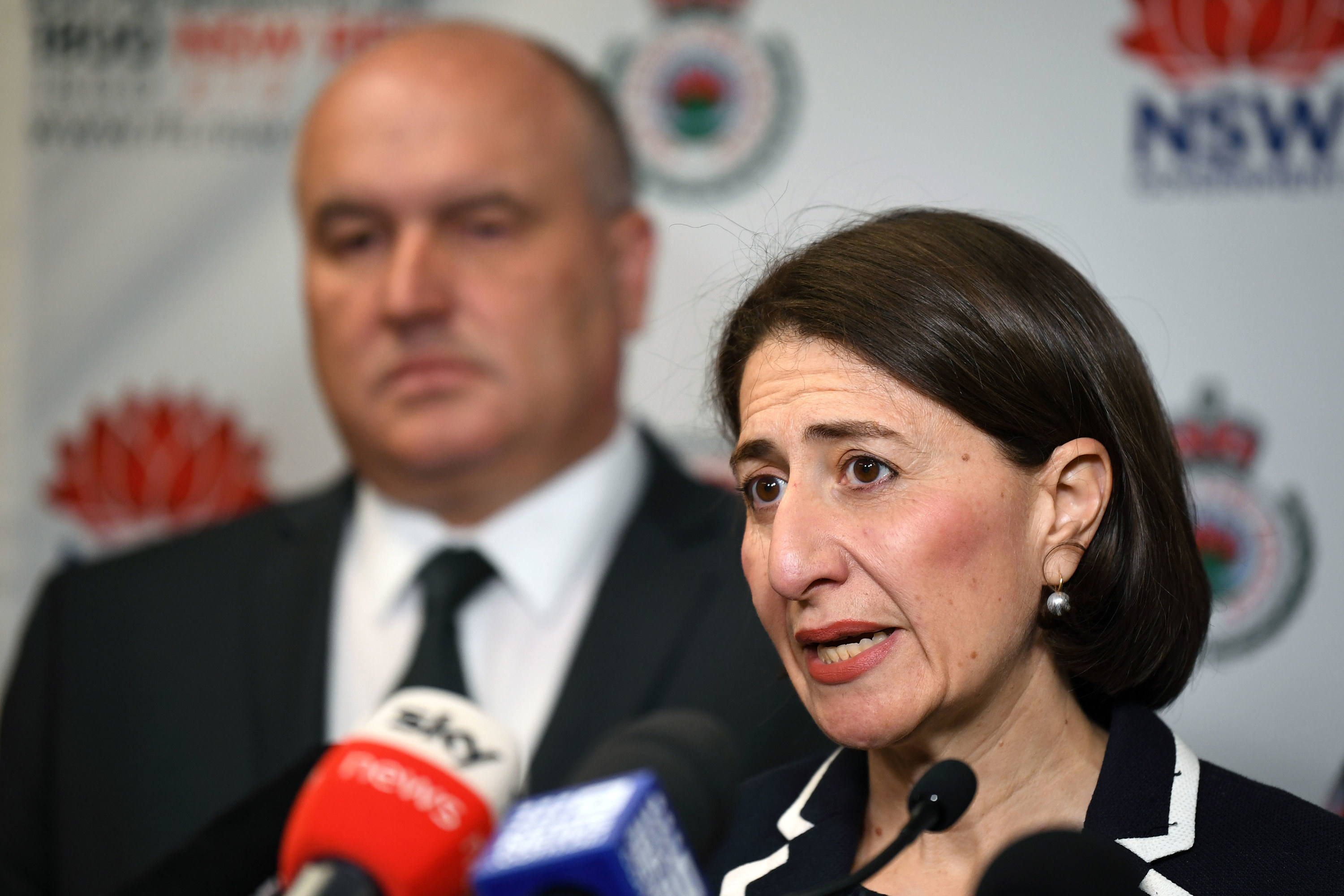 "My focus is to save lives, to save property," Berejiklian told ABC Radio National. "I'm the first to say how concerned we all are about climate change but there's a time and place."
Firefighter James Lavery asked a question to a panel of politicians and business people on ABC's Q&A program on Monday night: "How do you see both federal and state governments' role in properly funding fire services and responding to our prediction things will get worse, particularly in the context of growing threat of climate change?"
There was then a discussion about the prime minister's failure to meet with a group of former emergency services chiefs earlier this year to discuss climate change and the bushfire danger.
One of the panellists, shadow climate change minister Mark Butler, said public debates about climate change should be set aside while fires are still blazing.
"I think there is time for a very serious debate about the impact of climate change and what it is doing to our country," Butler said on ABC's Q&A program on Monday night. "But not right now."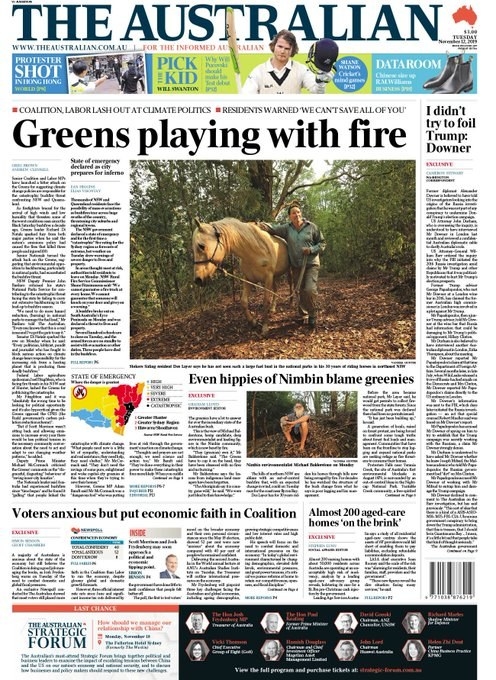 Australia's former deputy prime minister Barnaby Joyce on Monday blamed the fires on the "paperwork that is part of green policy", which he claimed increased the bushfire threat because hazard reduction burning helped fuel fires in regional NSW and Queensland.

"The problems we have got have been created by the Greens," Joyce told The Australian. "We can't knock over the trees because of Greens policy."
The national broadsheet continued with this angle on Tuesday with the words "Greens playing with fire" stamped across its front page and a story quoting a "hemp candidate" who said the out-of-control bushfires in the state's north were the result of environmentalists pushing for logging restrictions and expanding national parks.

Federal Greens MP Adam Bandt responded to these claims by telling ABC radio that the Greens support hazard reduction burns.
"We support effective and sustainable backburning strategies guided by the fire authorities," Bandt said. "We will listen to what the fire authorities say."
Some affected by the fires have expressed their frustration at the lack of constructive discussion by politicians about climate change.
"To disregard the issue of climate change in a situation like this is wrong," Cerene Lowe, whose home was among many razed in Wytaliba on Friday told AAP. "The droughts are getting longer, farms have stopped work."
Protesters gathered outside NSW parliament on Tuesday morning to urge state MPs to vote against a bill that would make it harder for authorities to block mine developments on environmental grounds.

The bill, introduced by planning minister Rob Stokes, would remove the requirement for planning authorities to consider downstream greenhouse gas emissions when approving development applications for coal mines.
On Tuesday, more than 600 schools closed across NSW and aged care facilities were put on high alert, bracing for temperatures as high as 37C and winds to gust up to 80km/h. NSW Health has encouraged people with existing lung and heart conditions like asthma, emphysema and angina to avoid outdoor activity.
Emergency services have urged people in high risk areas to leave and seek shelter in a safer region, as well as reminding residents that embers can travel 20km to 30km in front of a fire and start spot fires.
CORRECTION
Claire Pontin is the deputy mayor of MidCoast. A previous version of this post incorrectly stated she is the mayor.