It wasn't until Kim Richards was preparing for a debate on decriminalising abortion that her mother told her something "deeply personal".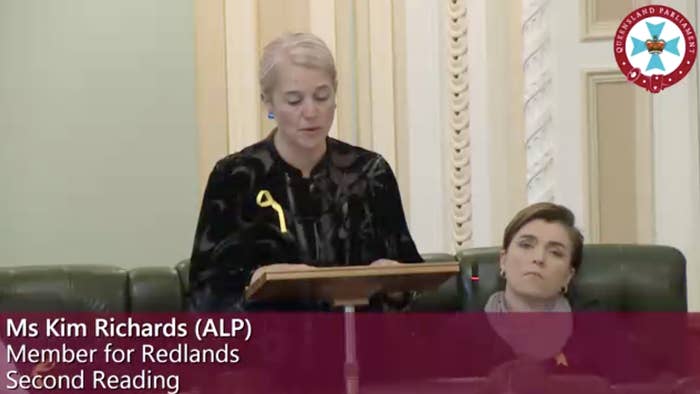 "My mum is allowing me to share this story for the first time today ... in the hope that no woman will ever experience what she did, and that we change this legislation," the Labor MP told Queensland's parliament on Tuesday night, during a debate on a bill that would remove abortion from the state's criminal code.

In 1963 her mother was in her late teens when she fell pregnant to Richards' father, who she would later go on to marry.
"At the time my mum and dad both knew they weren't socially, emotionally or financially ready to be parents and that they had two choices: for mum to be sent away to the country [to continue the pregnancy and put the baby up for adoption] or to access a termination."
They knew abortion was a crime, but decided to terminate the pregnancy.
"In those days, and as is still the case in many parts of Queensland, it was a backyard termination," Richards said.
"Without going into the details and the damage done, let me tell honourable members that my mum was very lucky to have escaped with her life."
In Queensland today a termination is only lawful if it is to "prevent serious danger to the woman's physical or mental health".
This week politicians will vote on the bill introduced by the state's Labor government to decriminalise abortion and move the procedure from criminal to health legislation. If passed, abortion will be available up to 22 weeks gestation, after which the patient would require two separate doctors to approve the procedure.
Richards said she would vote yes this week.
"I support a woman's right to privacy, to dignity and to choice regarding her own body," she said.
"I support changing the laws that are as outdated today as they were 50 years ago."
When Richards got out of the chamber she called her mum who was "a bit teary because it brings back memories".
"She was saying was she shouldn't have felt that stigma and shame attached to it that runs through every story I recounted, even from my constituents," Richards told BuzzFeed News.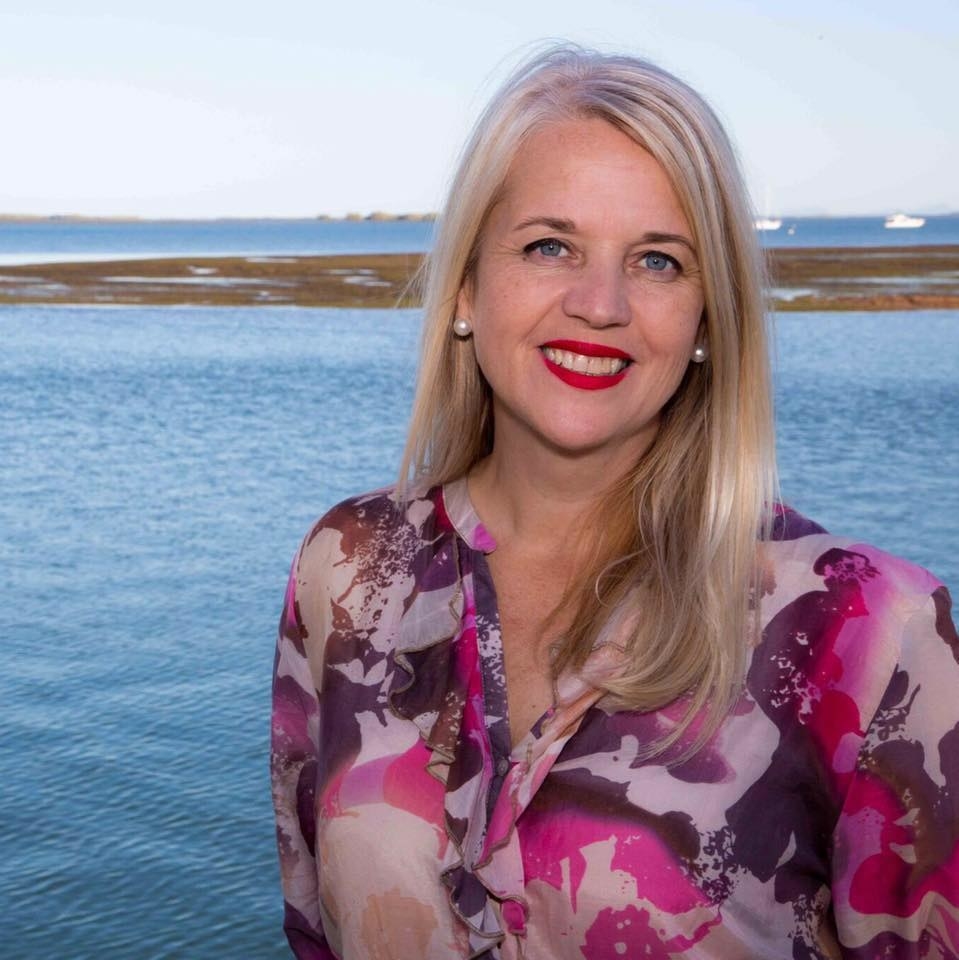 "This shame that you can't talk about it because it is a criminal act and it has always been like that ... decriminalising it is the first step in people being able to get advice without that stigma attached to it."
The idea that she would have been "sent away" to continue with her pregnancy and then put the baby up for adoption was a reality for women Richards' mother knew in the 1960s.
Richards said she was disappointed with the inaccuracies and myths perpetuated about abortion in the parliamentary debate on Tuesday.
"[Some MPs] are out of touch with their community if they genuinely think women are going to use this as an alternative to contraception, it is just ludicrous."
When Richards checked social media after her speech she said there were messages that said: "shame on you", "shame on her" and "murder".
"I would never seek to be disrespectful in the debate and I hope when we go back to our communities that it can be respectful," she said.
"Decriminalising it is the first step in freeing up people to make good choices for themselves and get advice whether that is keeping the pregnancy or having a termination."