TV Host Calls In Lawyers After Daily Mail Shames Her For Wearing "Giant Granny Panties"
"Those are totally normal undies."
by
,
BuzzFeed News has learned top-rating breakfast TV host Samantha Armytage has called in lawyers in response to the Daily Mail's recent coverage of her.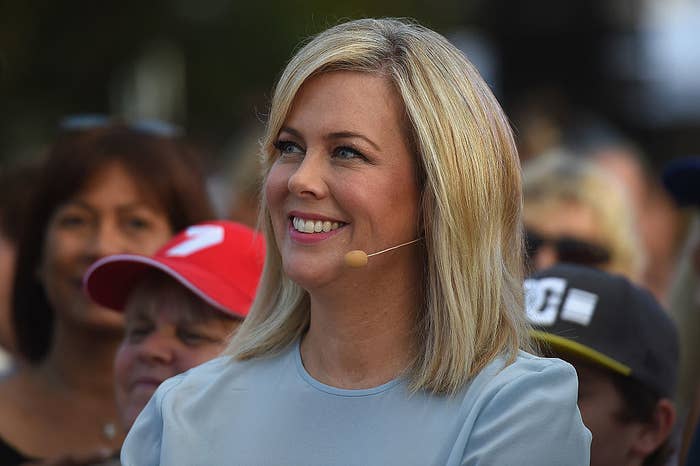 On Sunday, Daily Mail Australia published a story about the Sunrise host going "make-up free" and sporting a "loose-fitting dress", under which she "dared to bare" her "giant granny undies".

"Sunrise host Samantha Armytage was flying solo as she stepped into a vehicle in Sydney on Sunday," the article stated.

"The TV personality's oversized granny panties showed through the garment with a clearly visible line," the story read, before noting that other gossip publications had romantically linked her to several colleagues during the previous week.

BuzzFeed News contacted Armytage about the online fallout of the Daily Mail story.

"I'm not making any comment as it's with the lawyers," Armytage said.
People were pretty unimpressed by the Daily Mail's treatment of the Sunrise host.
And rushed to defend what were "totally normal undies".
It even sparked conversations about the benefits of comfortable underwear.
On Sunday morning, Armytage did address the recent speculative media coverage about her love life in an Instagram post.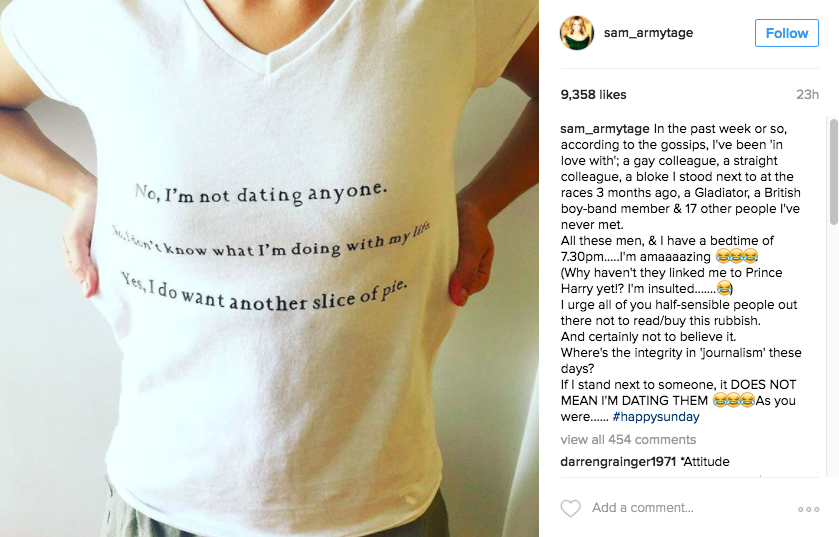 "In the past week or so, according to the gossips, I've been 'in love with'; a gay colleague, a straight colleague, a bloke I stood next to at the races three months ago, a gladiator, a British boy-band member and 17 other people I've never met."
Her T-shirt read: "No I'm not dating anyone. No, I don't know what I'm doing with my life. Yes, I do what another slice of pie."