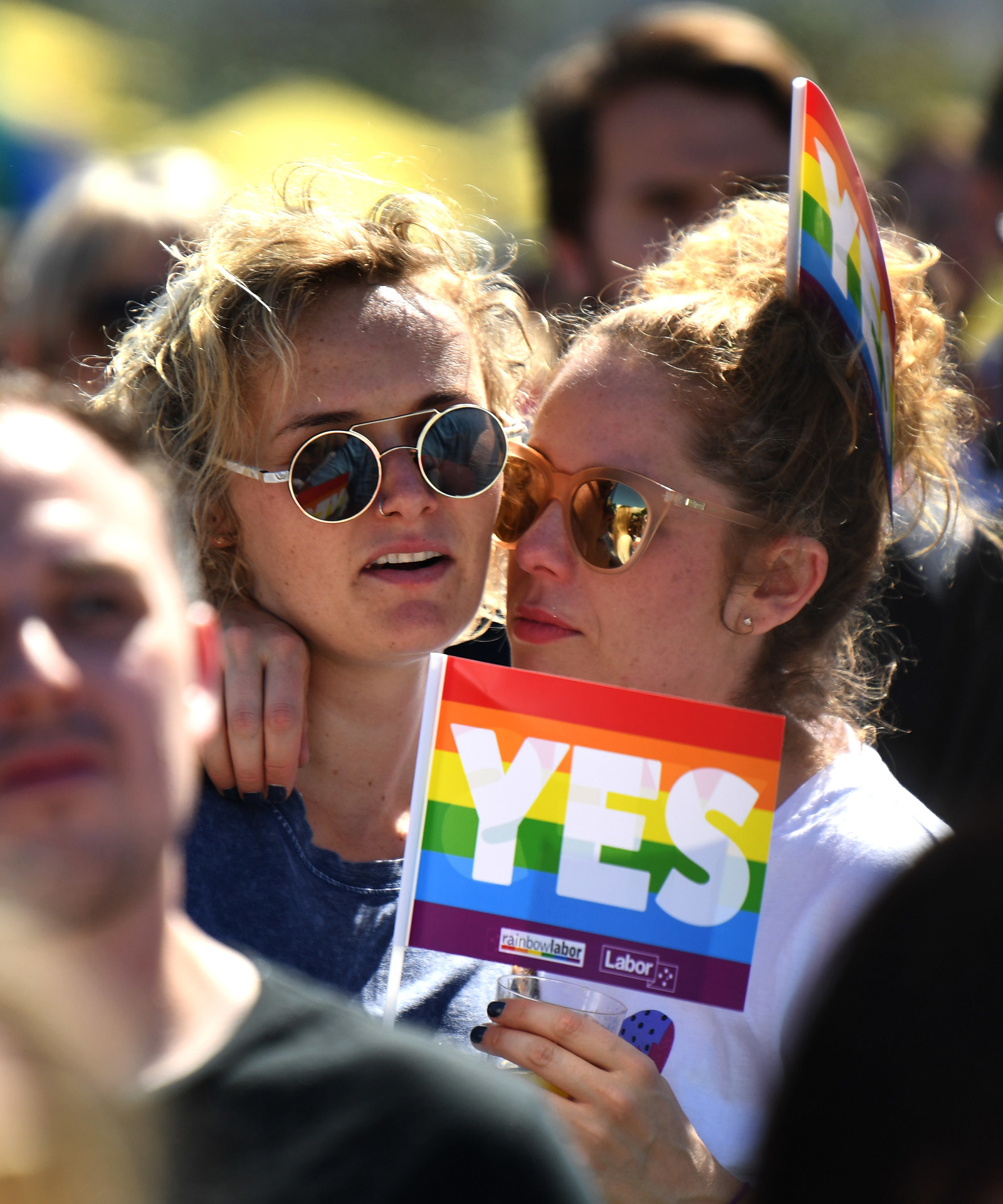 All capital city tabloids, as well as the only national broadsheet, feature colourful front pages with images of Australia's LGBTQ population celebrating the historic moment.

Most included rainbows, couples who may soon marry embracing, people dancing in the streets and the word: YES.
All but one.
Sydney's tabloid newspaper The Daily Telegraph did not have pictures of Australians celebrating, or any Australians at all.
Instead, it featured a picture of American sitcom Married With Children's protagonist Al Bundy lying on the couch with the words "NOW WE CAN ALL SHARE THE JOY".
The series ran from 1986 to 1997.
The Daily Telegraph did use a "YES" but it was reserved for the back page of the sports section to applaud Australia's soccer team, the Socceroos, who won against Honduras in the world cup qualifier last night.
Others were less surprised as Australian states and territories recorded a majority "yes" vote but the lowest was in New South Wales (at 57.8%) where The Daily Telegraph resides.
Here is how other newspapers covered the news.