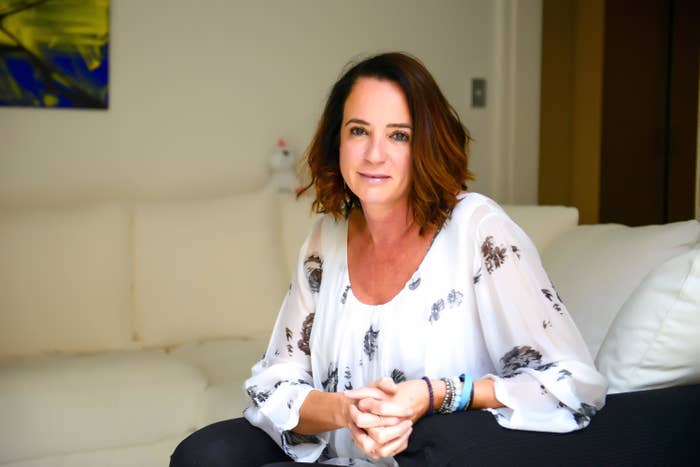 The hundreds of women living with pain and complications after they were fitted with transvaginal mesh devices rejoiced last year when they won a seven-year landmark class action case against Ethicon, a subsidiary of Johnson & Johnson.

A judge found the manufacturer had acted negligently and so more than 1,350 of the class action members should be compensated, a decision which Ethicon could still technically appeal.
Otherwise, it will soon have to pay up. Members of the class action say the dollar figure would need to be astronomical to come close to covering what they have spent treating the adverse effects of the urogynaecological meshes, which are offered as a treatment option for pelvic organ prolapse or urinary incontinence.
Justine Watson says there is "no amount" of money that could undo the years of physical pain and mental anguish she has suffered since she was implanted with an Ethicon product in 2010.

"If it was in the tens of millions it might go some of the way to making me feel like I'd been seen, heard and there was a modicum of justice," the 49-year-old told BuzzFeed News.
The average mesh settlement in the United States is less than AUD$90,000. Watson says she has spent more than $100,000 just in medical expenses, plus "10 years at $100,000 is a million bucks" in lost income as a counsellor and psychotherapist.
"I've had to borrow from friends and use my very meagre inheritance from my mum's estate," she said. "I'm not going to be able to give my children anything."
Watson had tried to kill herself by the time she found out what was causing her physical symptoms in 2017. Within two months she, like many women in Australia and New Zealand, travelled to the United States to see Missouri obstetrician-gynaecologist Dionysios Veronikis, desperate for a mesh implant removal.
"I just went, 'Right if I'm going to survive after my suicide attempt, well I'm going to take the best option humanly possible and let's see if that works'," she said. "The beauty of America is you can sign a Do Not Resuscitate [order] and I was like, 'Well if you can't get every single piece of this thing out of me then I'm not going to get well again'."
Watson has regained some quality of life but still has ongoing medical conditions.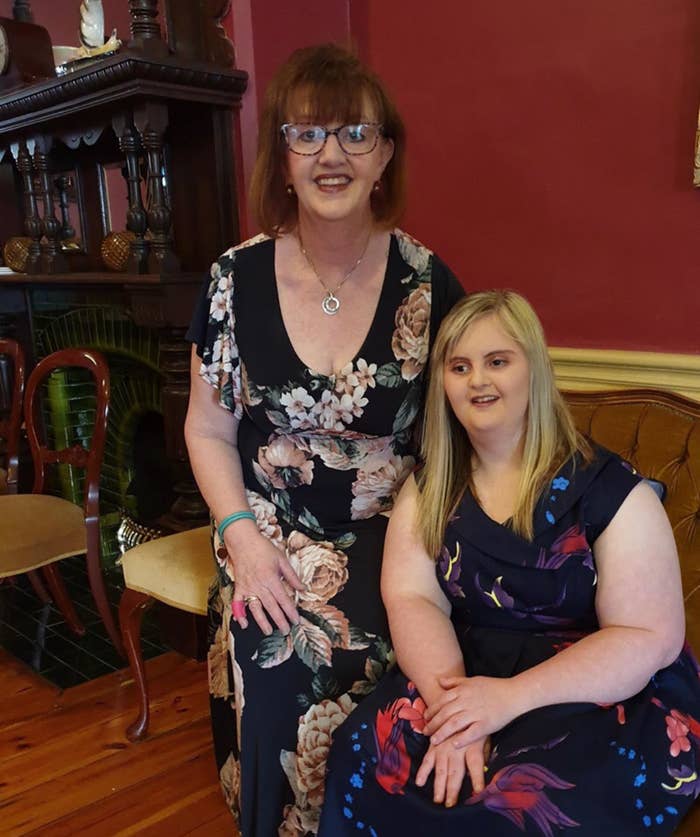 South Australian paramedic Kim Blieschke also spent around $50,000, including flights and accommodation, visiting Dr Veronikis for a removal. Some of that was pulled from her superannuation.

"I was there for three weeks and I have a daughter with special needs and to have her looked after while I was away was a huge cost," she said.
Blieschke had an Ethicon polypropylene mesh implant inserted into her vaginal wall to treat a pelvic organ prolapse in 2006. From the moment she woke up from the operation her life has been defined by debilitating pain and repeated corrective surgeries.
She has spent between $300,000 and $400,000 on medical expenses from physiotherapy to psychology: "Before I'd even gone to America I had had four major general anaesthetics trying to deal with [the mesh eroding through the vaginal wall]."
She is on long-term pain medication at a cost of $150 a month and incontinence aids (pads and sometimes catheters) cost her around $50 a week. She travels to Adelaide, a six-hour round trip, at least once a week for a medical appointment.
Blieschke said her lost income started as soon as she was implanted with the mesh, as the initial surgery left her unable to work for three months.
"I've had 14 years of using all my long service leave, all my sick leave, I'd say I've had close to two-and-a-half years off all up," she said.
But you can't put a price on lost self-esteem, broken relationships or the retirement of a functioning sex life, she said.
"My body will never ever be the same again and no amount of surgery will ever fix that," she said. "I don't think any figure that Johnson & Johnson come up with will cover the pain and suffering."
Another class action member Louise — who asked to use a pseudonym for privacy reasons — said a conservative estimate of her lost income since her mesh insertion is about $560,000.
"And then superannuation on top of that would be about $50,000 or $60,000," the 53-year-old told BuzzFeed News.

Louise went in for a hysterectomy in 2012 and was at the same time implanted with a mesh product to treat mild urinary incontinence.
"Three months later I went back after being cleared to have sex because my husband's penis got stabbed during sex as the mesh was poking out of my vagina," she said.
Alongside a raft of ongoing pain complications, Louise now suffers urinary incontinence worse than her initial symptoms. She has spent thousands of dollars a year on massages for pain relief, psychology appointments and pain medications, as well as disposable underwear and incontinence aids.
She had to buy a new car, a second hand SUV, so she can get in and out of the vehicle without having to bend too much. Travelling interstate once a year to see her mother is an ordeal in which she needs a week to recover from sitting in the plane.

Louise has a family history of diabetes and worries about the cost of ongoing health problems associated with not being able to exercise.
"If I need to have any more corrective surgeries I'll have to get it out of my super[annuation]."
Every woman's payment will cover individual financial losses, but must also be used to compensate Medicare and private health insurers for any refunds they accessed when treating adverse effects of the devices.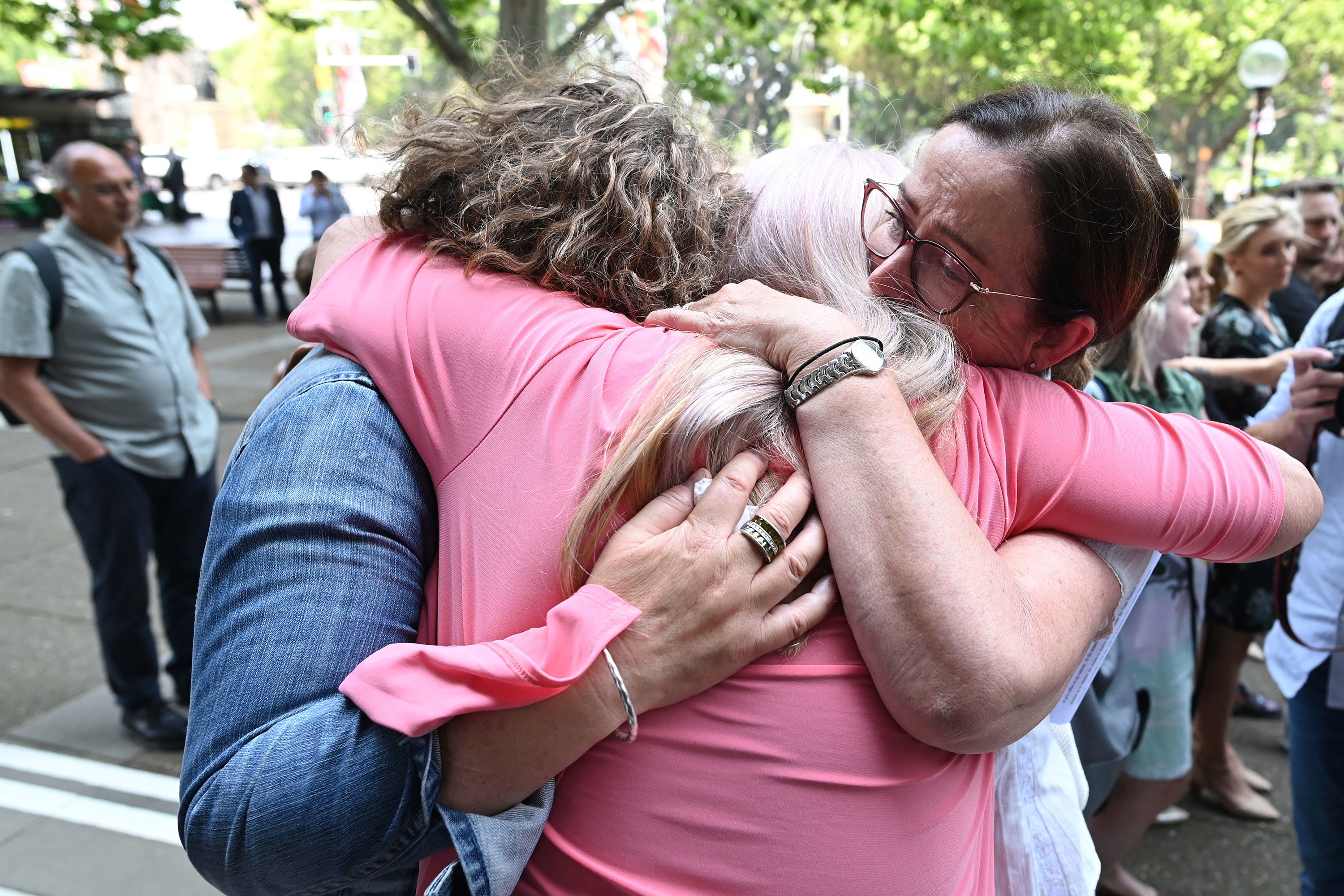 Shine Lawyers head of litigation and loss recovery Jan Sadler said in some cases the costs to women would be "very modest" — the price of pain medication and topical treatments — but for others it was "very significant", involving trips to the United States for corrective surgery.
"Victims of this surgery have been subjected to expenses including medication, and pain and incontinence medication can be quite expensive, incontinence pads, private specialist consultations, travelling to specialists from rural locations, physiotherapy costs," Sadler told BuzzFeed News.
Revision surgeries, of which some women might need multiple, can cost up to $10,000, which doesn't include specialist investigations or consultations, she said.
The next hearing in the case is on March 3.