The Bill To Decriminalise Abortion In New South Wales Was Just Introduced To Parliament
MP Alex Greenwich told the parliament he was fighting for decriminalisation on behalf of his late grandmother, who taught him the value of reproductive rights.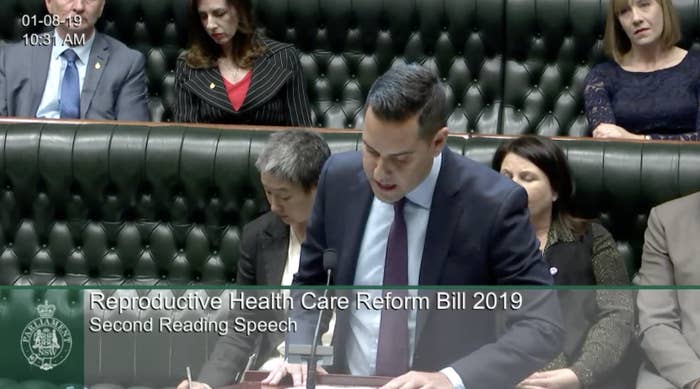 "Women have fought long and hard for this reform over many decades," Independent MP Alex Greenwich said when introducing the legislation on Thursday morning. "My grandmother Jacky was one of those women."

He shared a memory with the Legislative Assembly of his late grandmother, who would have been 99 today, showing 10-year-old Greenwich a letter she had written to then US president George W. Bush "outraged at his anti-abortion stance".
"This was my first experience with any form of political activism and Jacky instilled in me the importance of women, not politicians, having control over their bodies."
The legislation is co-sponsored by Greenwich and 14 other politicians from across the political spectrum including National Trevor Khan and Labor MP Penny Sharpe, who in May last year together successfully passed legislation to enact safe-access zones outside abortion clinics to protect patients from harassment and intimidation.

"The Australian Medical Association was consulted directly on the provisions and has come out strongly in support of the bill," Greenwich added.
A woman and her doctor can be convicted for an unlawful abortion and imprisoned for up to a decade in NSW, but case law has established that abortion is lawful in the state if the doctor has an honest opinion that continuing the pregnancy would be seriously harmful to the health of the woman.
In the public gallery on Thursday sat the family members of NSW judge Aaron Levine whose 1971 ruling defined lawful abortion and greatly improved access for NSW patients.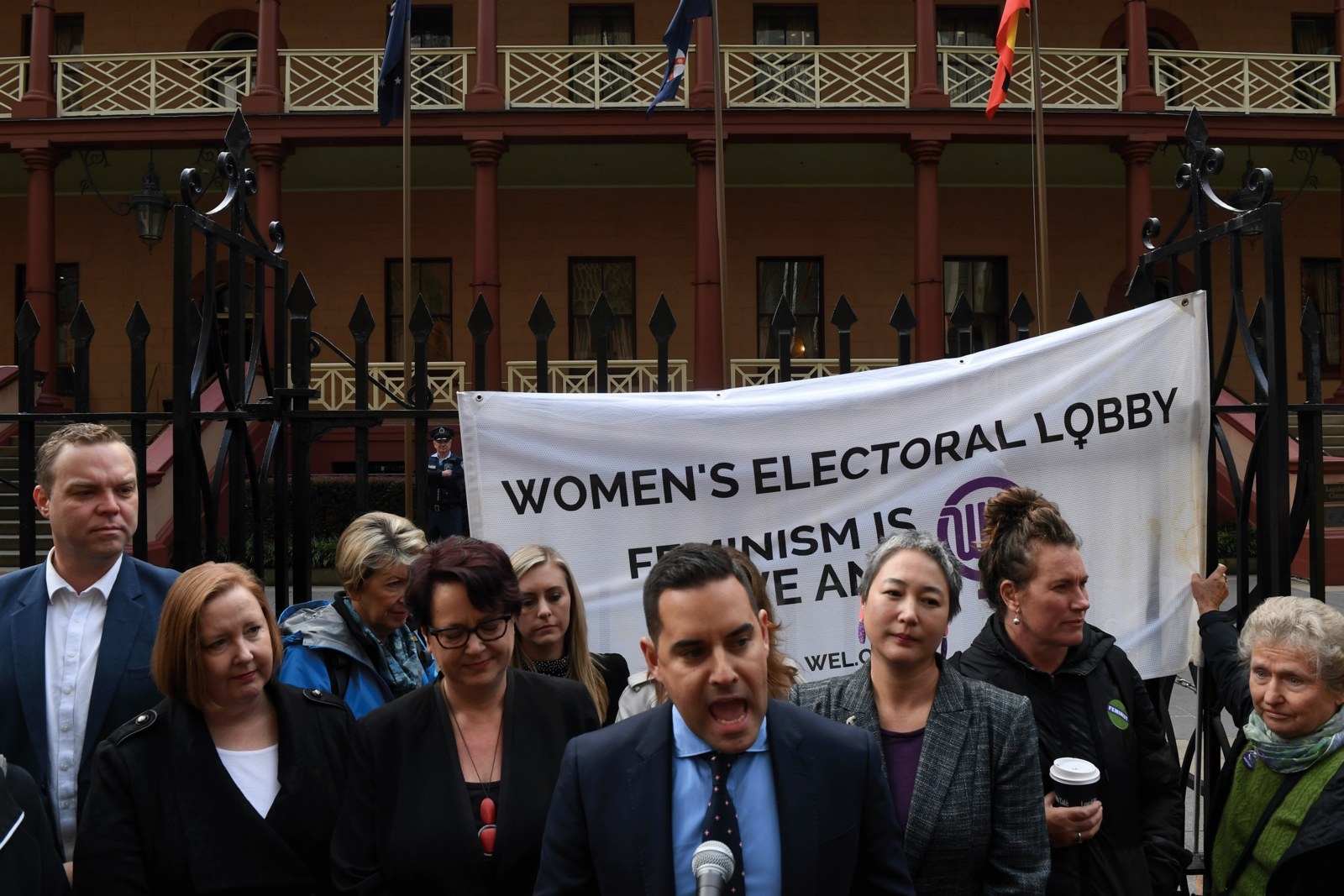 The bill establishes that having an abortion is not a criminal offence and allows abortions on request by a registered doctor for up to 22 weeks gestation, beyond which the patient would need the consent of two doctors. It also creates a new criminal offence under the Crimes Act for anyone who assists in terminations without authorisation.
While the bill has the support of NSW premier Gladys Berejiklian and the state's health minister Brad Hazzard, a few government MPs delayed the bill's introduction and finance minister Damien Tudehope has slammed the legislation as "unjust and illiberal law".
Greenwich dismissed claims made by church leaders that the legislation had been "rushed".
"The process followed a detailed consultation period," Greenwich said. "We have also carefully looked at the Queensland model after the Queensland Law Reform Commission [report into abortion decriminalisation] and worked with colleagues across the politician spectrum."
Many of his parliamentary colleagues were "surprised" and "embarrassed" the procedure was still in the Crimes Act, Greenwich said.
"We need to make sure that women feel there is no threat of criminal conviction and that doctors know the same thing," he said. "Now is the appropriate time to make sure this issue is addressed properly for the first time in 119 years."
Debate on the bill is expected to begin on Tuesday.
In May 2017 a law that would have removed abortion from the NSW Crimes Act was voted down by the state's parliament, with only 14 MPs voting in favour of it.

The bill was introduced by then NSW Greens politician Dr Mehreen Faruqi, now a Federal senator for NSW.
National Trevor Khan opposed this bill but has co-sponsored the current legislation.
"I always believed it would need to come back and finally be revived because the law is ambiguous," Khan told BuzzFeed News. "My involvement really flows from a need to actually achieve clarification."

Khan said decriminalisation was the first step to improve access issues faced by women in regional, rural and remote areas who were at a "decided disadvantage" as they have to travel to cities to access reproductive healthcare.
"Not only is that a more traumatising experience for what is already a difficult decision, but the termination is likely to occur later in the pregnancy because of the delay," he said.
Anti-abortion picketers gathered outside NSW parliament house before the bill was introduced.
On Wednesday members and supporters of the NSW Pro-Choice Alliance, a collective of 72 peak health, legal and community organisations that in May launched the campaign to decriminalise abortion in the state gathered outside parliament house to show their support for the legislation.