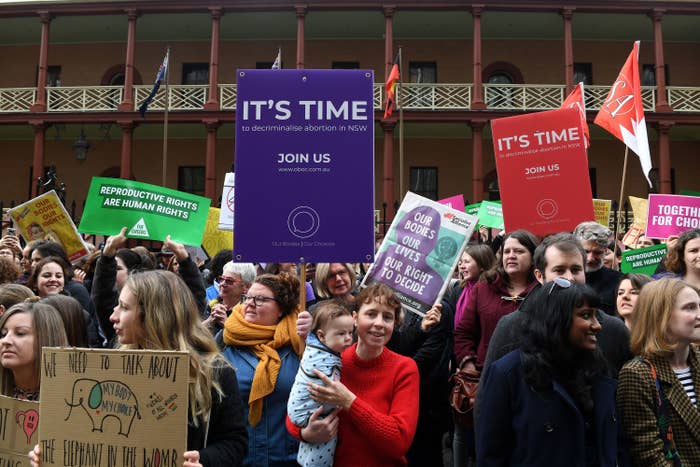 The laws governing abortion in New South Wales are "out of step" with community attitudes, as the majority of Australians believe a woman should always be able to access abortion services, according to a new poll.
Sixty percent of NSW voters surveyed support a woman's right to choose to have an abortion as a matter of personal choice — among the highest percentage of any Australian state or territory — according to the results of a poll commissioned by the University of Sydney's United States Studies Centre (USSC) and carried out by YouGov, which provided the results exclusively to BuzzFeed News.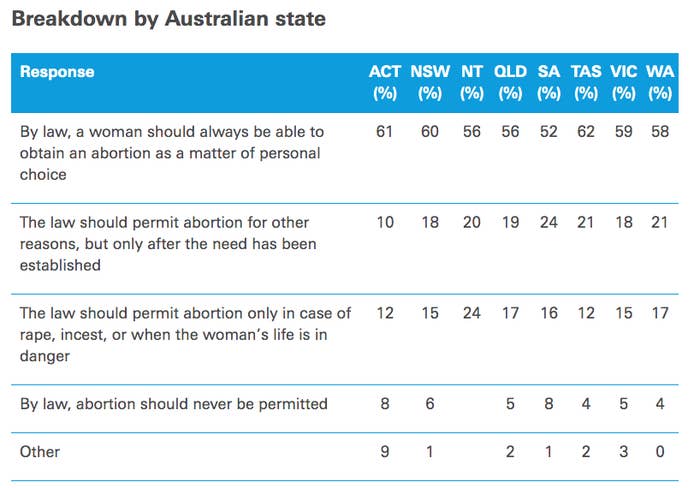 "For decades now a majority of Australians have been generally supportive of a woman's right to choose to have an abortion if that is the right thing for her, and NSW is no different to the rest of the country on that," the centre's lecturer in political science Dr Shaun Ratcliff told BuzzFeed News. "Public opinion in NSW is similar to other states which have obviously moved to change the legislation around abortion years, in some case decades, before NSW has."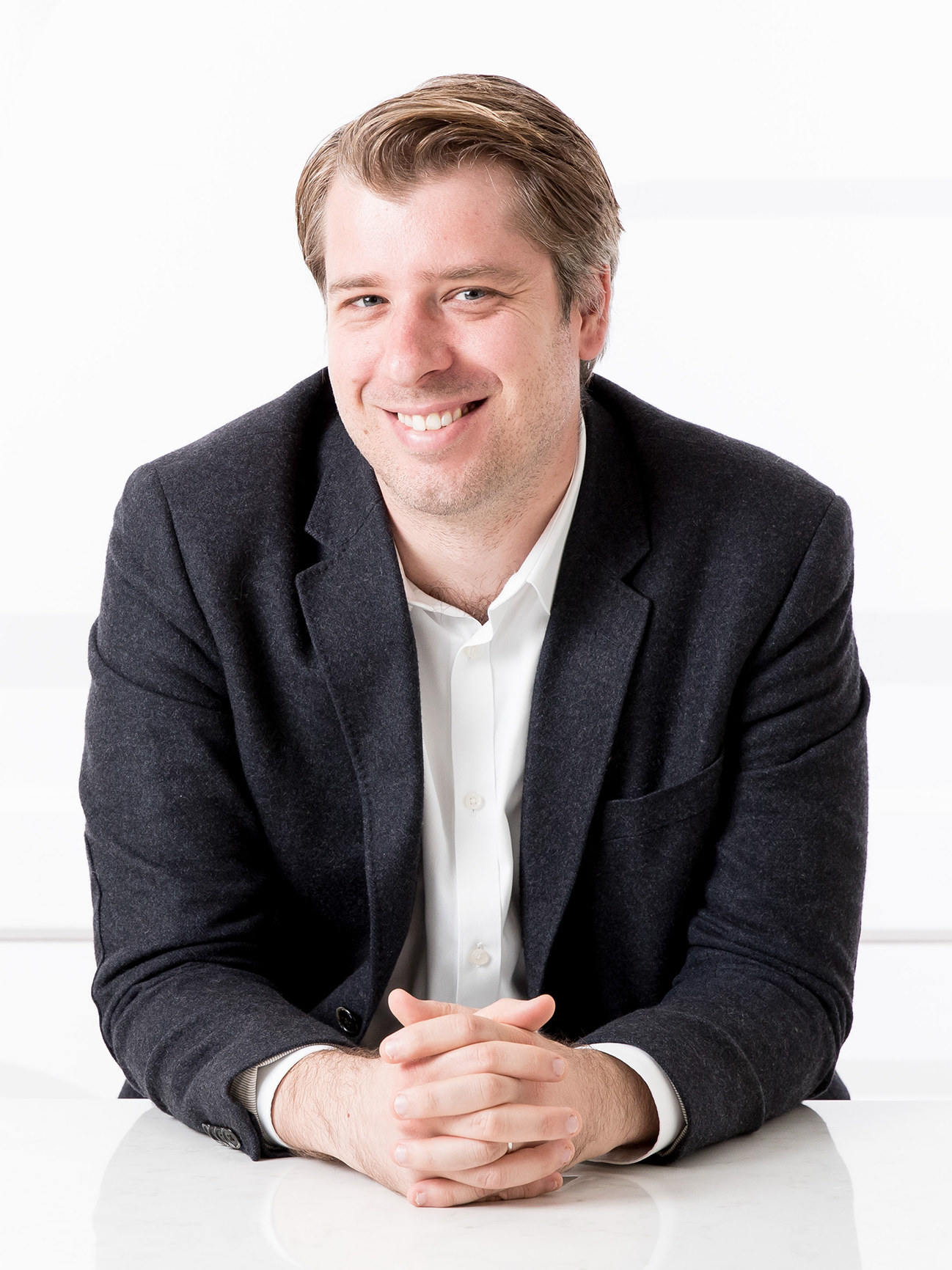 The findings of the July poll of 1,820 Australians come as a bill to decriminalise abortion in the state is considered by the NSW Legislative Council.
The bill, which is cosponsored by 15 MPs from across the political spectrum, passed through the Parliament's lower house 59–31 in August.
The legislation would bring the state's laws in line with other jurisdictions by removing abortion from the criminal code and allowing abortions on request by a registered doctor for up to 22 weeks gestation, beyond which the patient would need the consent of two doctors.
Ratcliff said the polling suggested the delay in taking abortion out of NSW's criminal legislation had very little to do with the preferences of the public.
"When you're crafting legislation you have got to be more specific than [only addressing the broader questions tackled by this poll] and deal with different circumstances and complexities and that is when legislation becomes difficult," he said.
The centre also polled 1,800 Americans to compare attitudes towards abortion between Australia and the United States.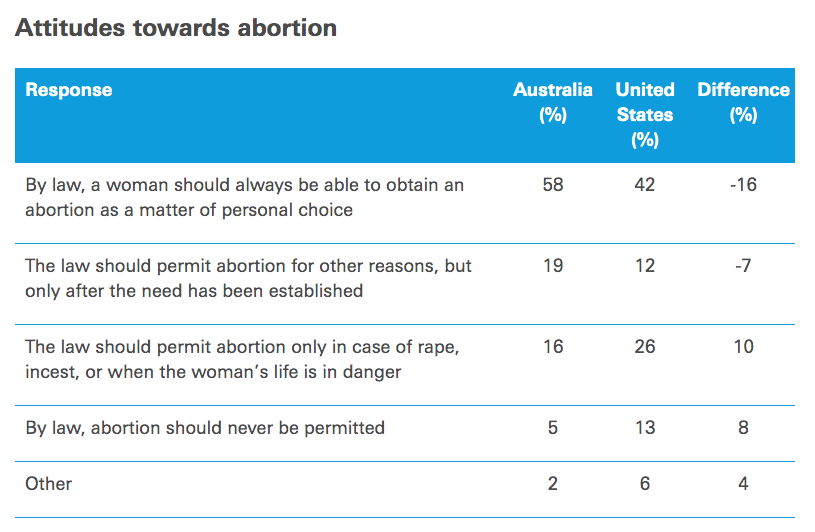 Americans are "slightly more divided" on the issue of abortion, Ratcliff said.

"The biggest difference is when it comes to those who believe [abortion] should be restricted [only] to extreme cases like rape, incest, or when a woman's life is in danger, which about a quarter of Americans believe and in Australia it is about 16%," he said.
In both countries, religion was a major driver for opposition to a woman's right to choose.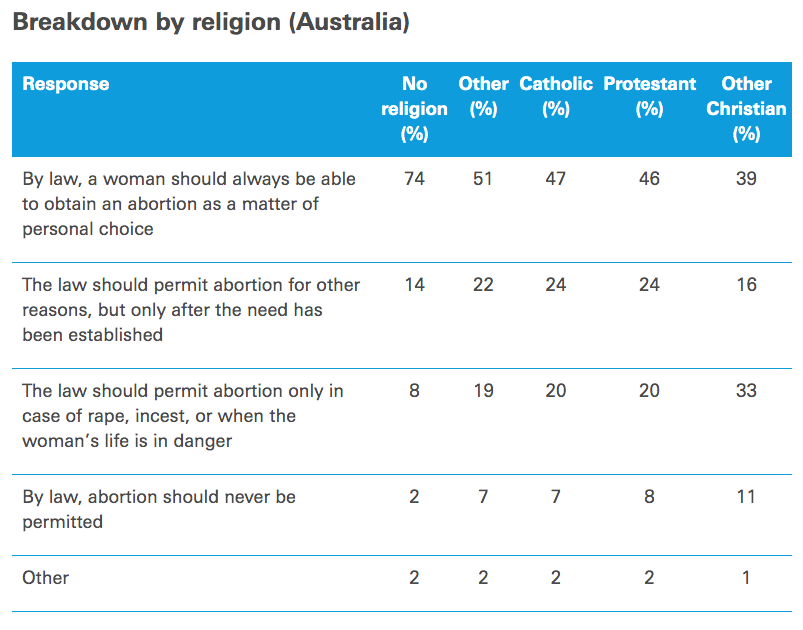 While 74% of Australians with no religious affiliation supported choice for women, less than half of Christian voters agreed, the poll found.
"Even with religious Australians they are divided, where about half say a woman should have a right to choose and the other half is a mix between [abortion] is okay in some circumstances, and very few say not under any circumstance," Ratcliff said.
The partisan gap was also larger in the United States than in Australia.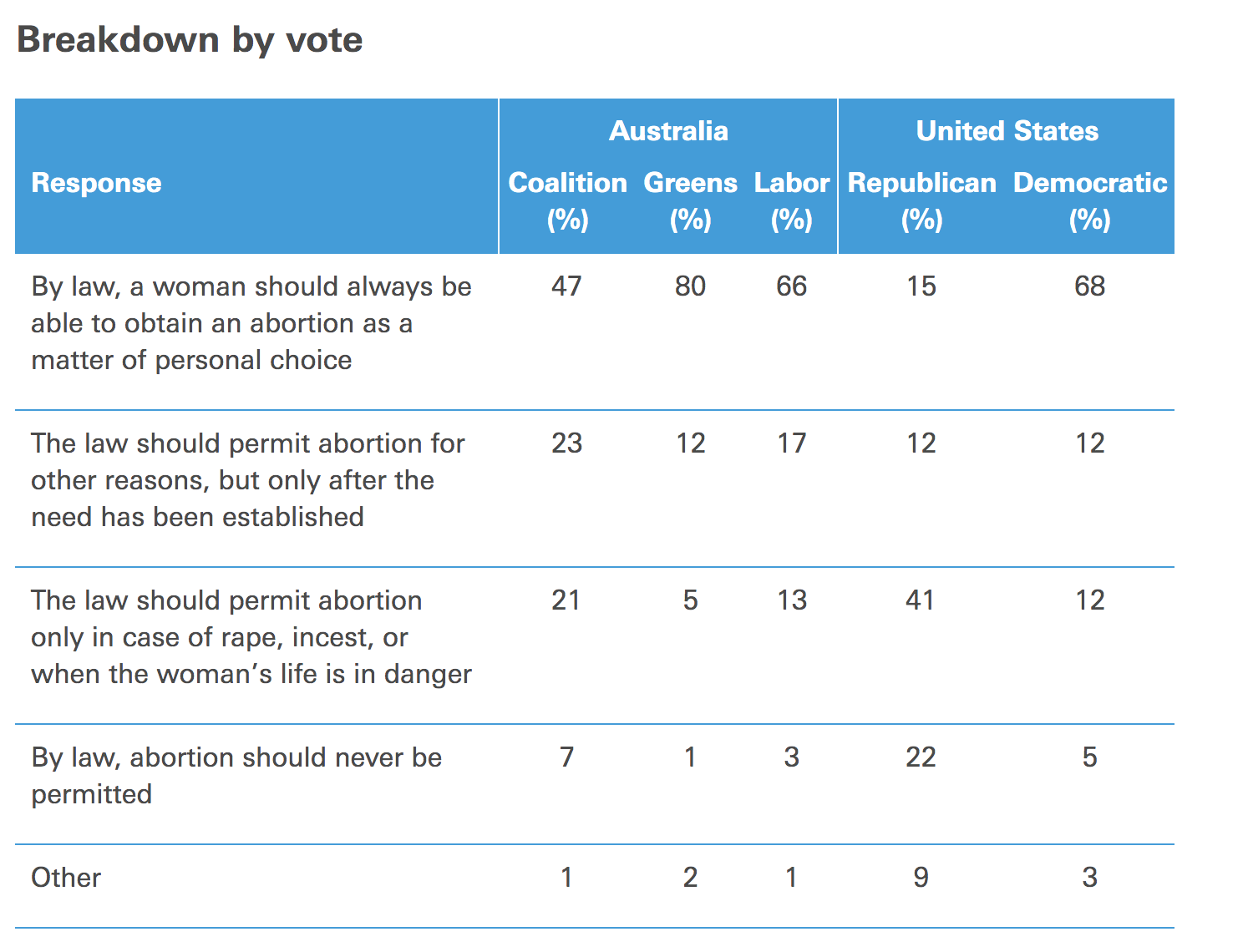 In Australia, two-thirds of Labor voters support unrestricted rights for women to obtain abortions, while 47% of Coalition voters hold the same opinion. In the United States, only 15% of Republicans believe that women should be able to obtain an abortion as a matter of personal choice, compared with 68% of Democrats.

Women surveyed are more likely to believe women should be able to obtain an abortion as a matter of personal choice, but are slightly more likely to say it should never be permitted.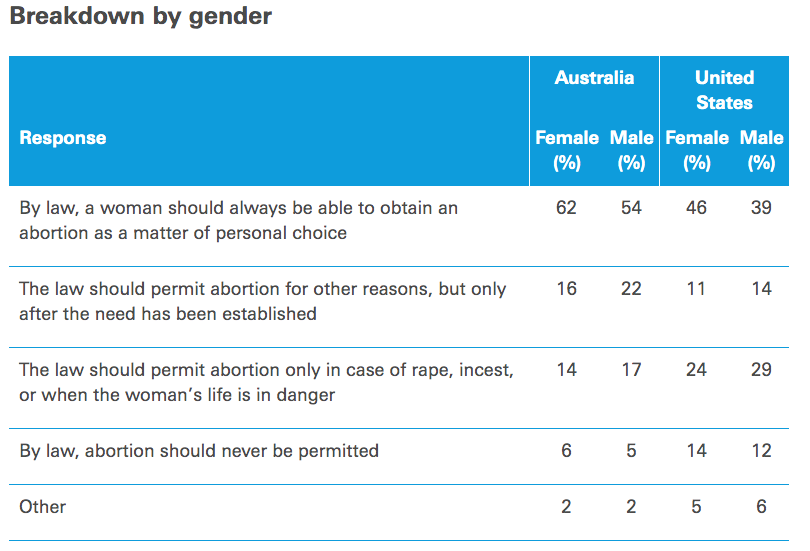 Responses were weighted by YouGov to ensure the samples were representative of the Australian and American populations. The Australian sample was weighted by age, gender, and location, and the US sample was weighted by age, gender, race, education, and vote choice at the 2016 presidential election.