Jacinda Ardern Totally Sledged Donald Trump To His Face And People Are Loving It Sick
"OUR PRIME MINISTER IS SHADY AS HELL. I LIVE FOR IT," one Kiwi tweeted.
New Zealand's brand new prime minister, Jacinda Ardern, has revealed she found just enough time in her "cursory conversation" with US President Donald Trump to make a joke at his expense.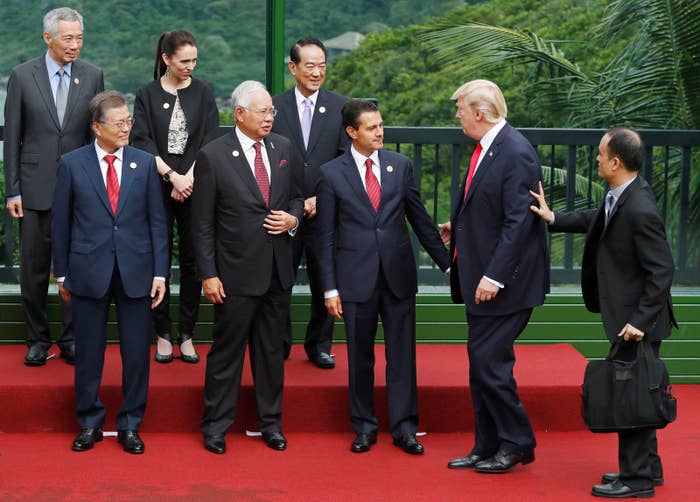 "I pointed out that no one had marched over my election to office."
Ardern said the president did not seem offended by the joke, which referred to the countless marches across the globe in opposition to Trump's leadership.
Ardern marched for women's rights in Auckland in the wake of Trump's inauguration.
"We know the power of the collective," she said on the day.
Some Kiwis were thrilled at their prime minister's first interaction with Trump.
But Ardern seemed more excited about a portrait gifted to her at the conference by Vietnam's prime minister.