Minister for women Michaelia Cash yesterday expressed her reluctance to encourage small businesses to offer family violence leave because it could lead to fewer women being employed.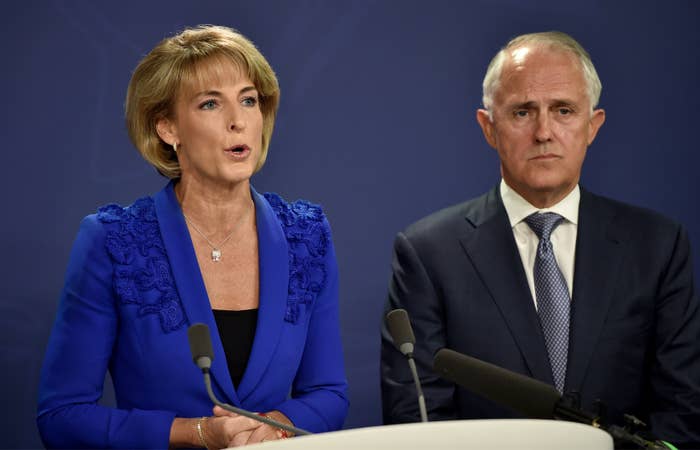 "I think you have to be very careful as a policymaker in saying to businesses, an employee can now take an additional four weeks leave that you pay for,'' Cash said in response to a question about the potential of including domestic violence leave in public sector entitlements.
"Do you put in a perverse disincentive that 'I just won't employ women'."
ACTU president Ged Kearney said the comments were "archaic" and "out of touch" and left her feeling as though she was watching an episode of Mad Men, which is set in the 1960s.
"It is total reactionary rubbish and you'd expect it from a certain proportion of the population but you do not expect it from a senior minister in the government who has responsibility for advancing the rights and cause of women," Kearney told BuzzFeed News.
Kearney said Cash was "lumping herself in with the reactionary minority" who had been proven wrong "time and time again".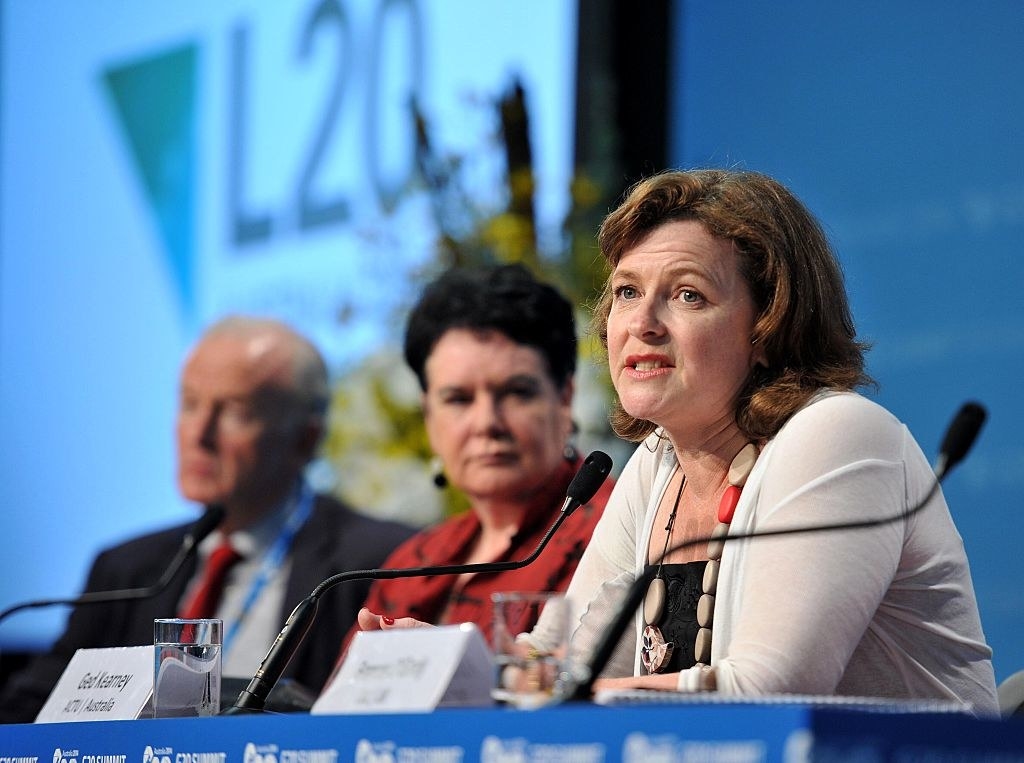 "Paid parental leave hasn't stopped people from employing women, women make up half of the work force and to say something like that is at the very least surprising and at the worst outrageous."
A survey commissioned by the union and carried out by the University of New South Wales last year found that employers reported "virtually no problems granting paid domestic violence leave" or changes to work arrangements.
"The first agreement to include paid domestic violence leave was negotiated by the Australian Services Union and SurfCoast Shire Council almost five years ago, and it is rapidly becoming best practice across the country," the union said in a statement.
But Cash told BuzzFeed news on Friday the government "wholeheartedly" supported businesses that wished to include specific provisions for domestic violence in employment agreements.
"The Coalition government's commitment to addressing domestic violence in Australia and supporting victims is comprehensive and unwavering," she said, adding that public sector employees could take domestic violence leave from within existing leave entitlements.
Working Women's Centre SA director Sandra Dann is currently working with a client who has experienced a "long period of abuse and violence in her family".
"An incident occurred which meant she was unable to go to work and she needed to sort out things for her family but she had used up all of her leave entitlements so she was fearful that she was going to lose her job," Dann said. "I told her that she was entitled to some family violence leave and she and her employers did not know that."
Dann said she found the minister's comments "confusing" and "offensive" to both employers and women.
"We recently met with the minister's advisors for women and industrial relations ... and they passed on the minister's thanks for the work we are doing for domestic violence," she said. "So to say that granting domestic violence and family violence leave to women who work in the private sector would be a disincentive to hiring women, I find that a mixed message."
Similar comments have been made in decades past by politicians regarding paid parental leave or maternity leave, she said.
"The same sentiment was around when laws to improve women's entitlements around sexual harassment came in and we know these laws don't deter people from hiring."