In the wake of NSW premier Mike Baird's decision to shut down the state's greyhound racing industry, opponents of the ban have described those who bet on or train the dogs as "battlers".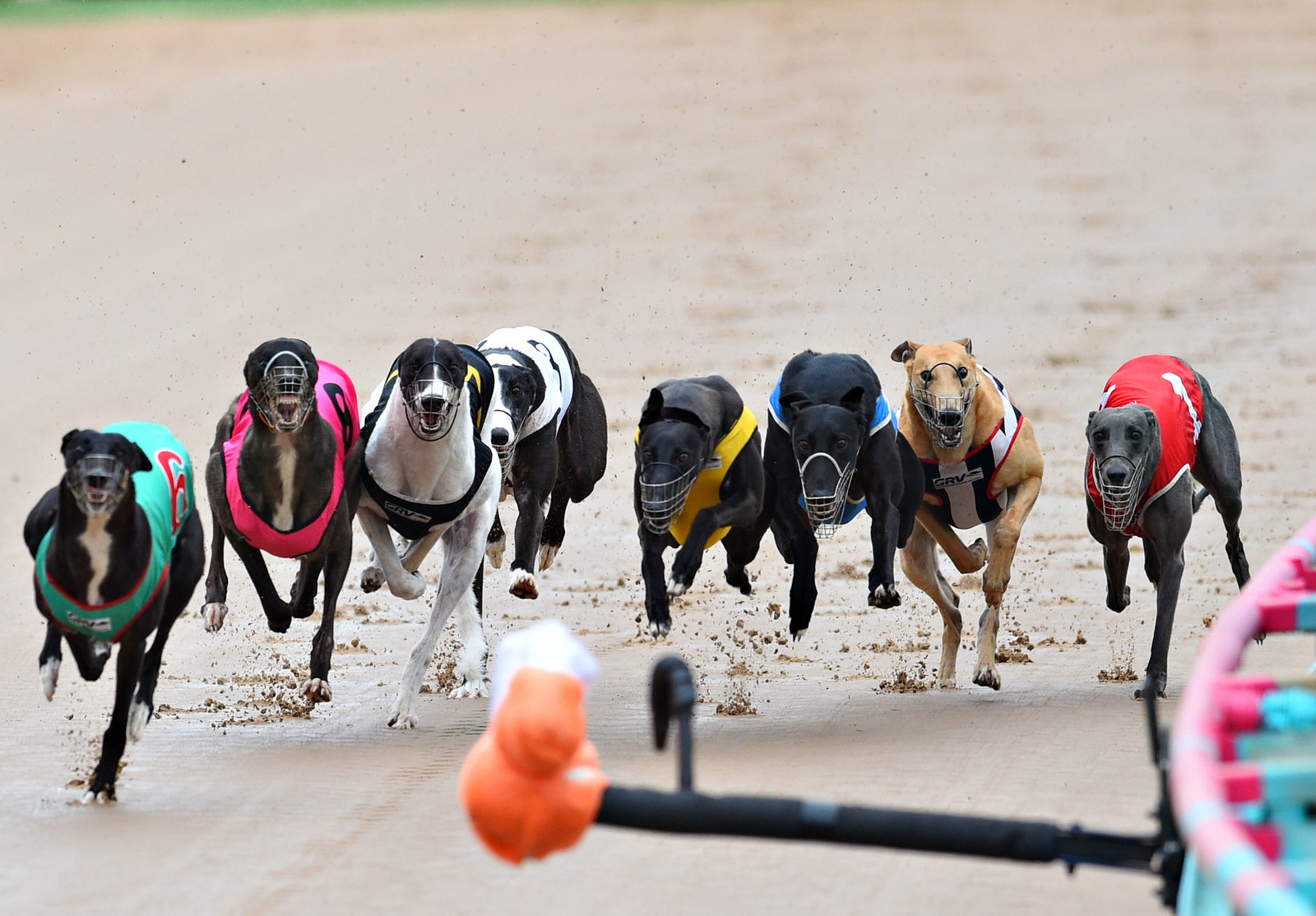 But volunteers who find homes for thousands of dogs facing euthanasia every year say they are doing it tough too and can't keep up with the numbers of greyhounds being bred and discarded by the industry.
"In NSW in the last 12 years … somewhere between 48,891 and 68,448 dogs were killed because they were considered too slow to pay their way or were unsuitable for racing," an inquiry into the industry found.
On the state's Central Coast, Lorraine Ramsay has spent half her salary over the past three years footing the vet bills of the greyhounds she has rescued.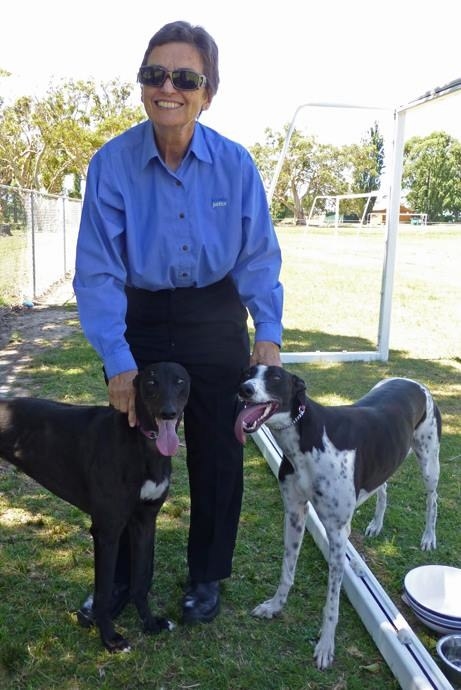 Around 170 dogs have found homes through her Facebook group "Rescued greyhounds of the NSW Central Coast".
"I get the dogs directly from trainers and I get calls daily from vets where the dogs are taken to be euthanised for their blood," she told BuzzFeed News. "I work full-time and it costs me half my wages but I have some wonderful donations from the local pet shop of short-dated premium pet food."
Ramsay also runs a program with the dogs at the juvenile detention centre where she works.
"We teach the boys about the dogs and how to handle and take care of them."
"Food, bedding, coats, collars, muzzles, desexing, microchipping, we fundraise for all of that," Greyhound Rescue Victoria's Sherree Reid told BuzzFeed News.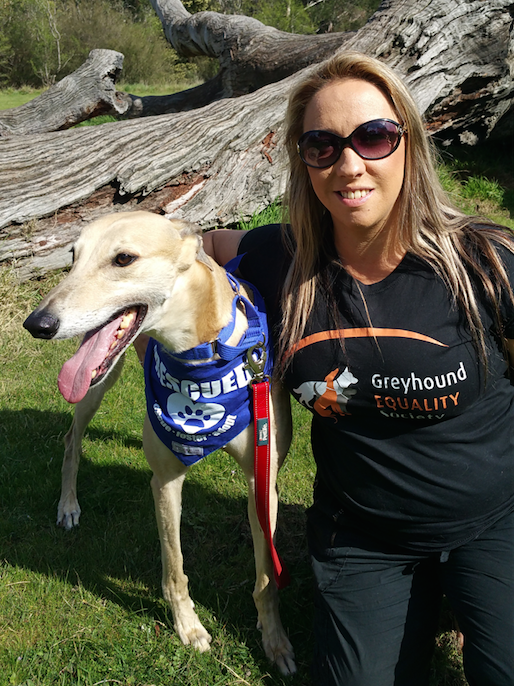 Reid doesn't have much sympathy for trainers who are complaining they will lose their income if the industry is shut down.
"They are managing to pull money together to fight a legal fight but if they love their dogs so much why did they not have a welfare plan in place for the end of their dogs' racing career and have to turn to organisations like ours to take in these dogs and foot the bill," she said.
Four out of five of the dogs rehomed by the organisation never even made it to the race track because they were "not fast enough or don't have the urge to race".
"Our group is 100% volunteer run and no one gets paid whatsoever," Reid said.
"Most of the time we do sausage sizzles down at pet shops and we have volunteers who make greyhound coats and they donate a percentage of their sales to our group and then we have trivia nights, basically anything we can."
Each dog that needs a home costs the organisation around $450 and the adoption fee is $265.
Lisa White is president of Friends of the Hound Inc, a volunteer-based not-for-profit that relies solely on fundraising and donations to find homes for greyhounds across the ACT, NSW and Queensland.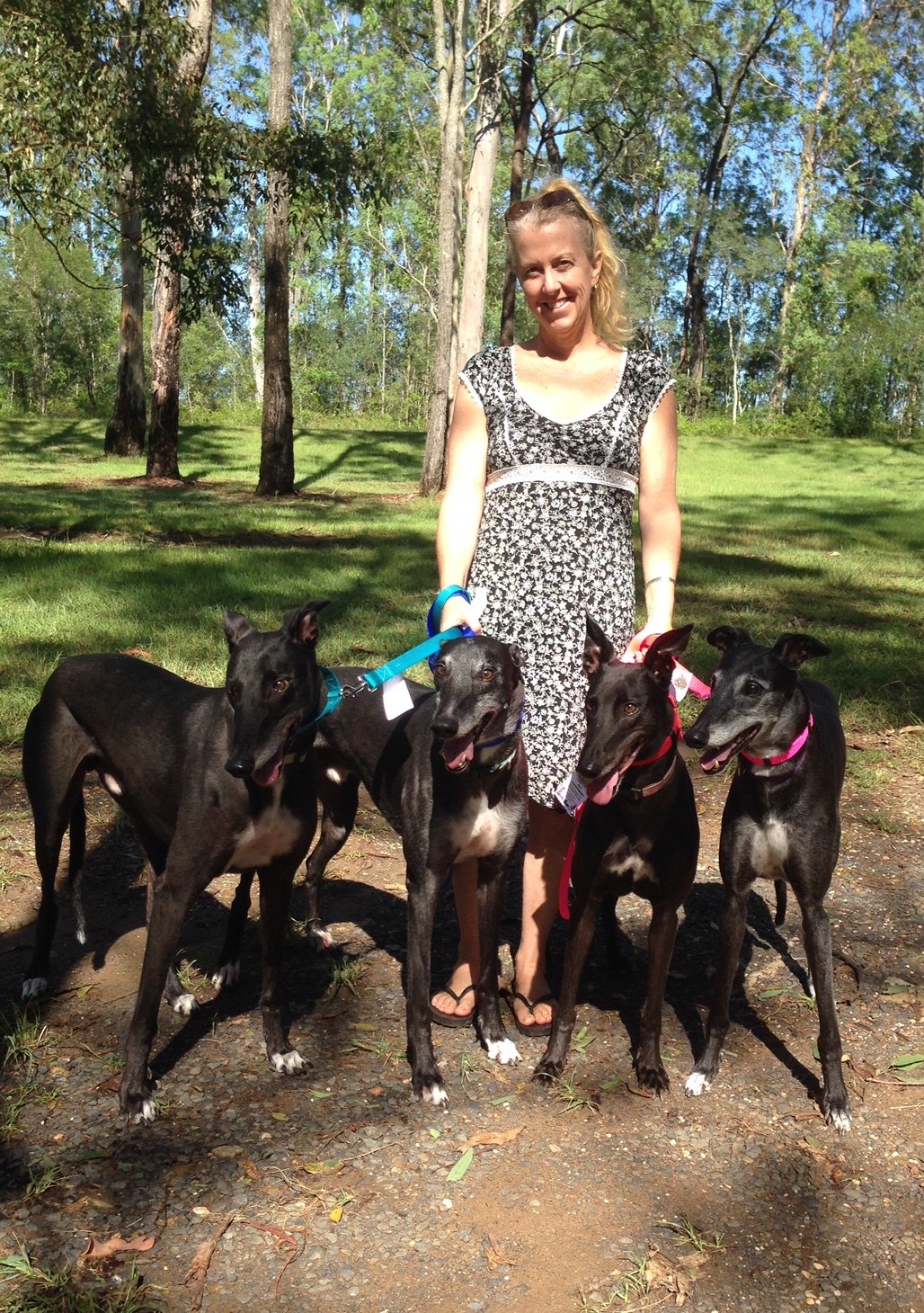 "The actual cost for us to save and rehome is up to $700 per dog," she said.
"Since 2003 we have rehomed hundreds and hundreds of greyhounds, last year we rehomed 225 dogs but that is a very small drop in the ocean compared to the dogs that need homes."
The mother-of-three has personally looked after around 600 foster greyhounds through her family home in the past decade.
"The emotional and physical toll on my family and the sacrifices they have had to make for what I do is huge," she said.
"Euthanasia has been the common solution for trainers who overbreed the greyhounds and they expect rescue groups and animal welfare organisations to keep stepping in and saving the dogs. It is a hard slog for volunteers and the hardest part is knowing that you can never save them all."
On Sydney's northern beaches, Janet and Peter Flann have given up their retirement and resources to find new homes for more than a thousand greyhounds rescued from pounds and trainers over the past decade.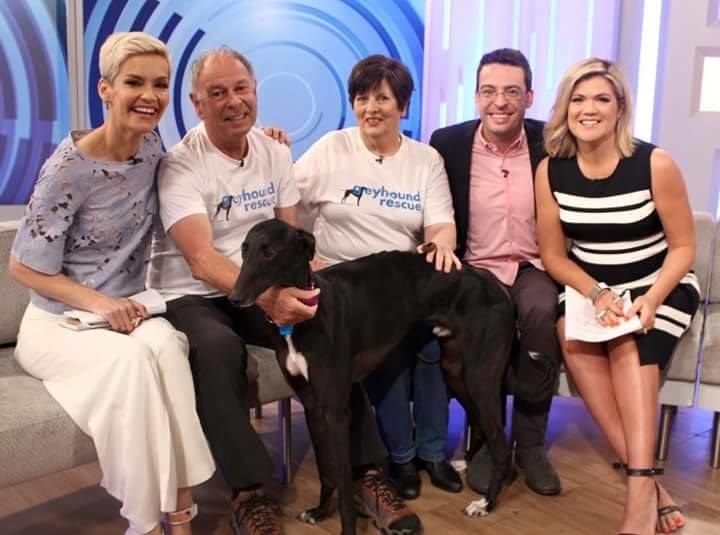 "We think that Mike Baird made a very courageous decision and hopefully he did his homework to make sure it will go through the parliament," Peter Flann, who founded not-for-profit organisation Greyhound Rescue with wife Janet, said.
Peter said rescue work was a "24/7 job".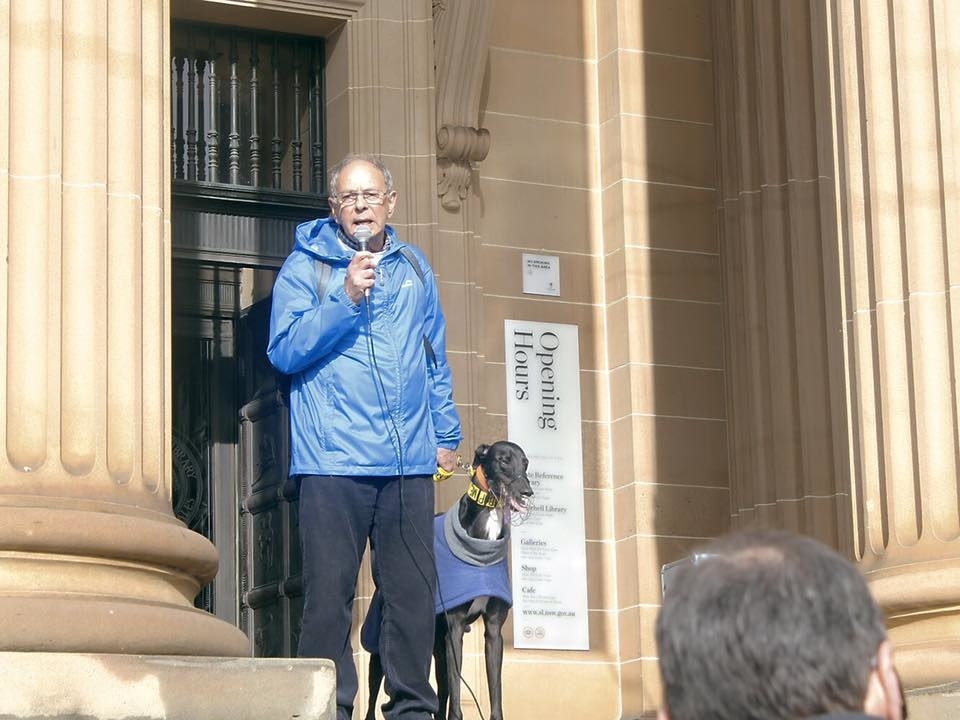 "We don't differentiate between dogs, it doesn't matter what the colour, age or the sex, we take them," he said.
The operation relies entirely on volunteer work, donations and fundraisers.
"In the beginning it was pretty tough with just our own contributions but we don't get any official funding and we manage to rehome around 150 greyhounds a year."
"I'm supposed to be retired but whether it is a public holiday or Christmas Day we are finding homes 365 days a year."
These organisations offer dogs for adoption through the directory Every Greyhound.