The 228 female politicians running for the senate in this election are getting bumped down the ticket by their parties, according to new research by the Women's Electoral Lobby.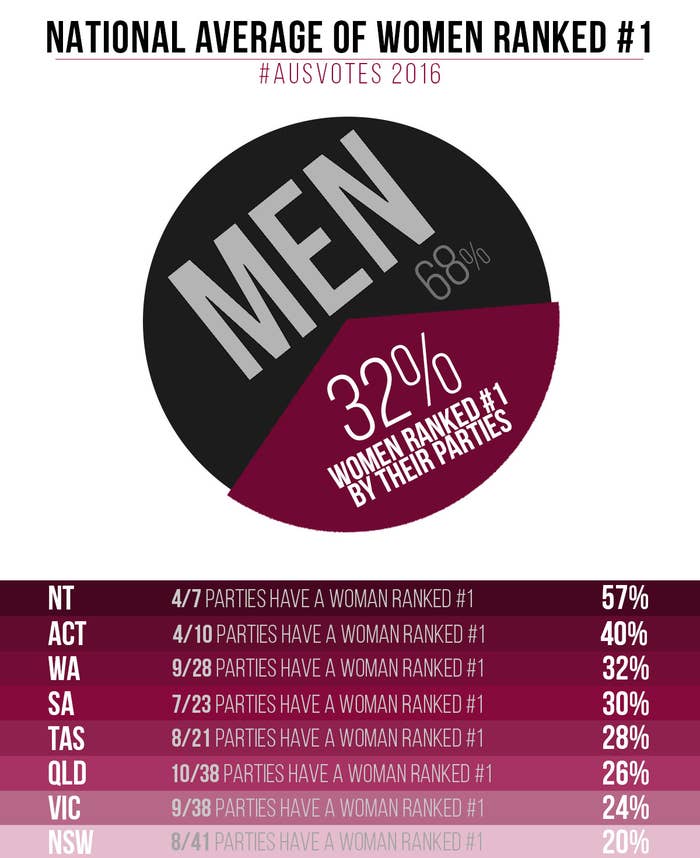 This matters because if you're voting below the line on the senate ballot paper this election, you no longer have to number all the boxes - you only have to choose 12 candidates.
Positioning can really matter because the lower down a ticket a person is, the less likely they are to be elected. (This is especially so if voters are planning on just numbering the first candidates to catch their eye so they can down a democracy sausage sooner.)
"You're not going to develop female talent if there is never a genuine push for women to be elected," the Women's Electoral Lobby's NSW policy and campaign coordinator, Prue Mooney, said.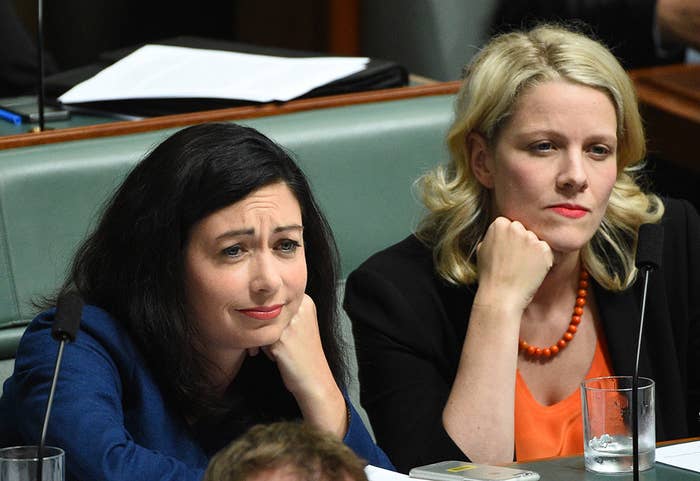 "If you're voting below the line and your party either doesn't run any women or the women are at the bottom of the candidates list then [female politicians] probably won't get into the senate."
In Western Australia, 42% of candidates running in this election are female, in the ACT it's 41%, Queensland 38%, Tasmania 36%, NSW 35%, South Australia and Victoria 34%, and in the Northern Territory it's 32%.
The Liberal party only has a woman at the top of the ticket in one state: NSW. That's defence minister Marise Payne.
Minister for women, Michaelia Cash, is second on the Liberals' WA senate ticket, behind finance minister Matthias Cormann.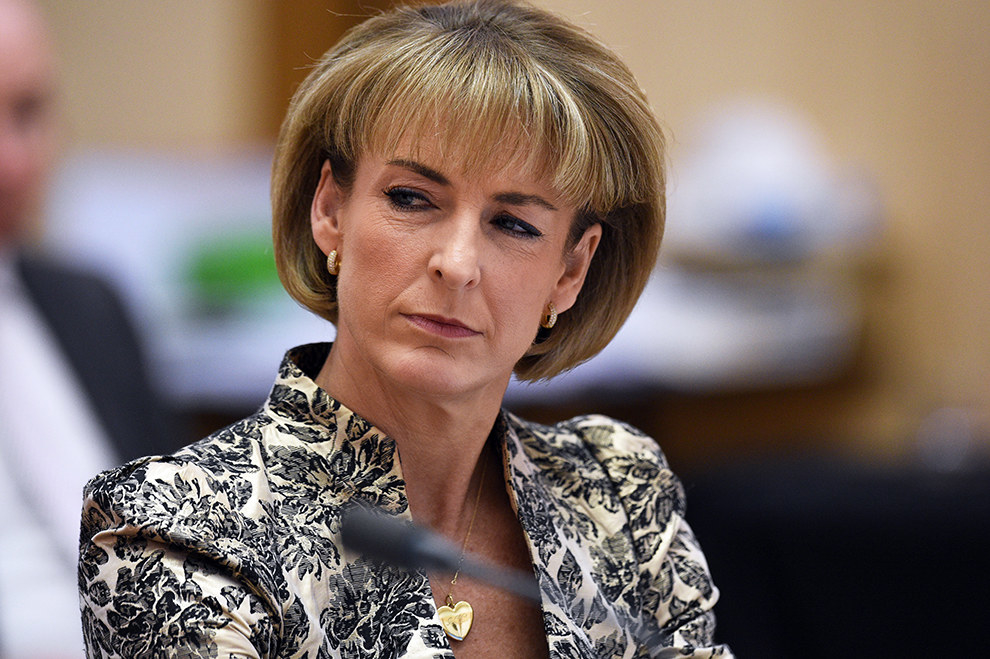 The Labor party has put its own spokesperson for women, Claire Moore, third on the ticket in Queensland, behind two men.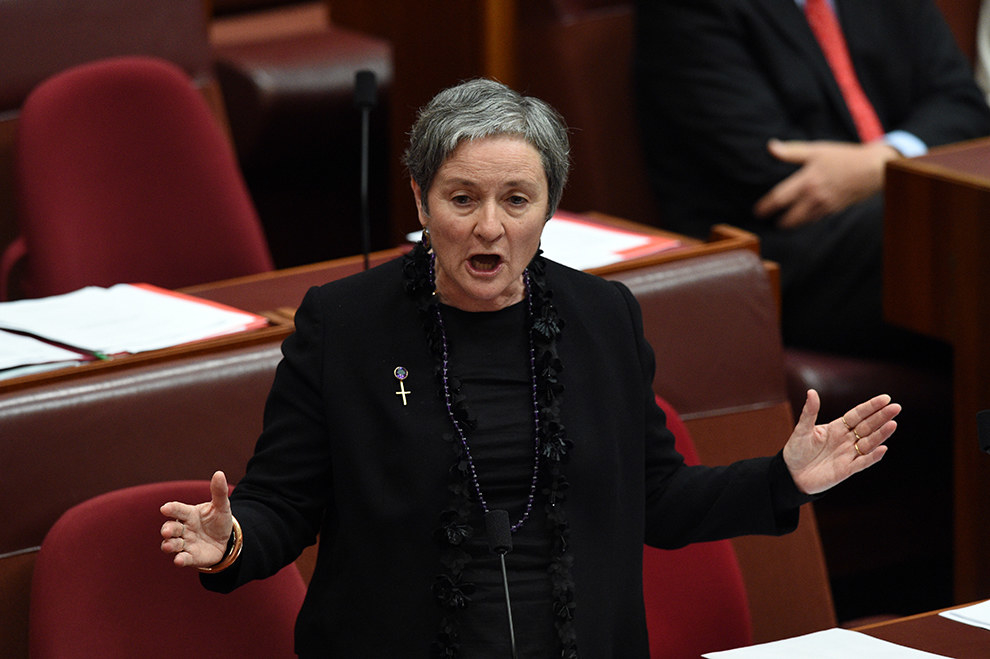 "Sure, the ALP will likely get three seats [in Queensland], but if you're that sure of that, why isn't Claire number one on the ticket?" Mooney asked.
"Queensland is pretty stark for the Liberal party in that they have got eight candidates, one woman, and the female candidate is number six," she said.
In Tasmania there are no female Liberal candidates running.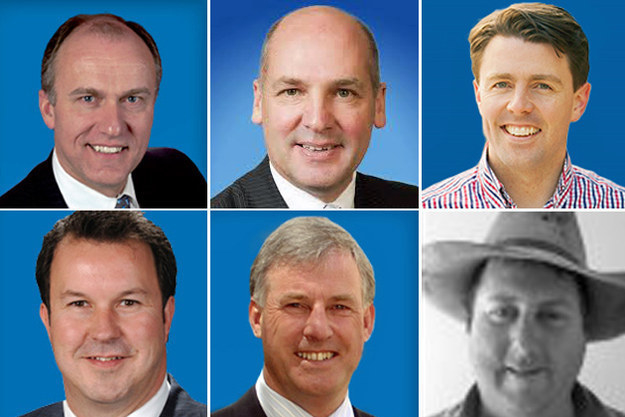 The Labor party had the most female senators in the 44th parliament. Half of the female senators were from the ALP, with 20% from the Greens, 20% from the Liberal party, and the rest either independent or Nationals.