This Is Why Thousands Of Kids Are Staying Home From Preschool Today
Parents are supporting a strike by early childhood educators who want to earn more than $21 an hour.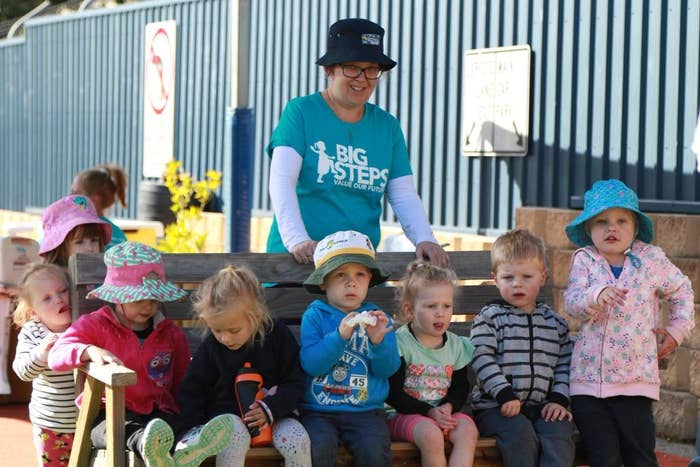 The biggest early education strike in Australian history is happening right now.
More than 6,500 childcare educators around Australia are walking off the job to demand better pay in their industry where many earn as little as $21 per hour, despite holding qualifications.
Teresa Swain is the assistant director of Cambridge Road Play and Learn Centre in Hobart and one of the centre's 18 workers who walked off the job today.
"I want the government to listen and value early childhood educators so we see a pay increase and we can support workers so they stay and don't go off after a couple of years because they get burnt out," Swain told BuzzFeed News.
A 2016 Queensland University of Technology survey found that one out of every five early childcare educators planned to find a new job in the next 12 months.
"There is this whole stigma that early childhood educators are just babysitters," Swain said.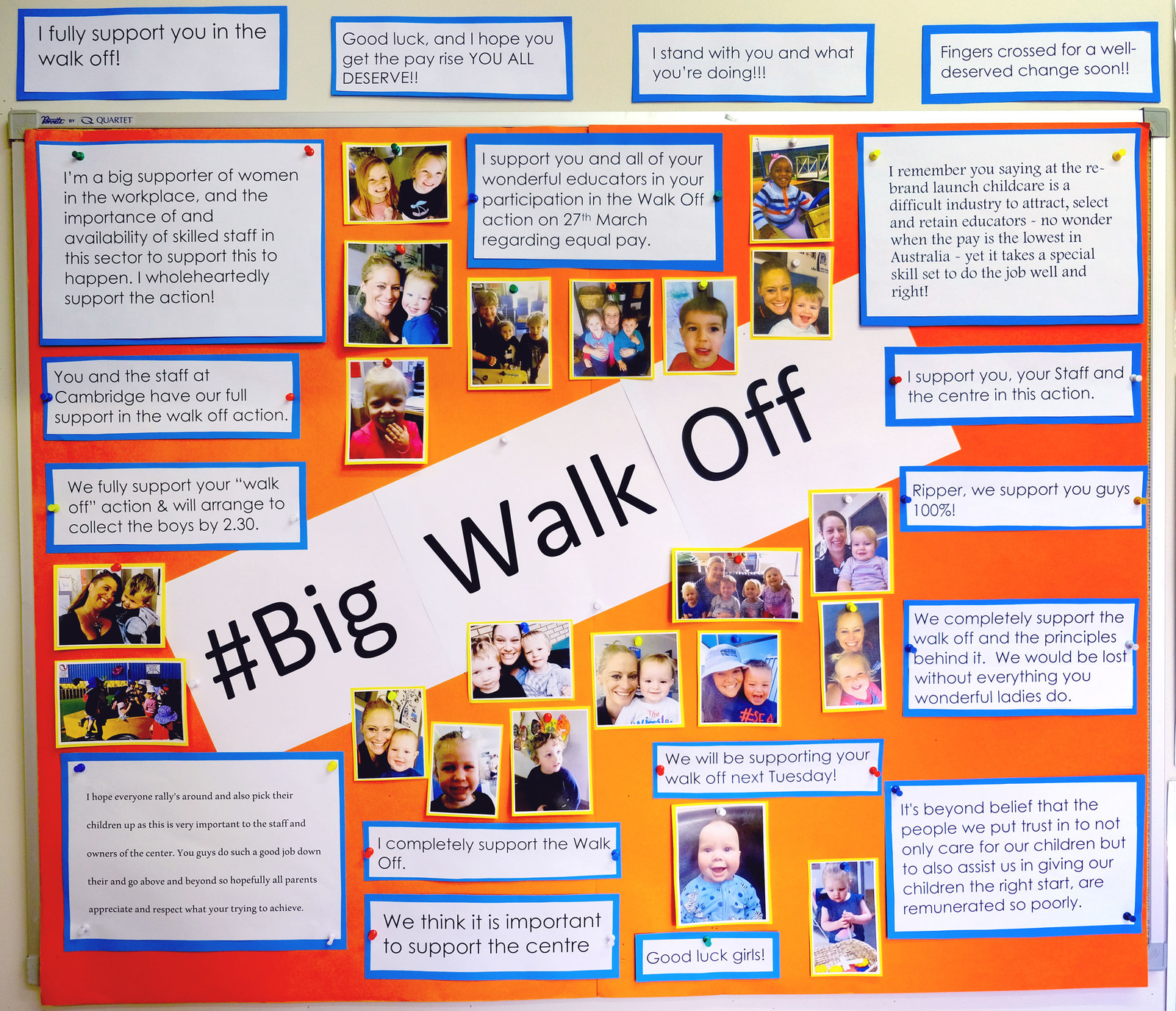 Every employee at Swain's centre is female which reflects the bigger picture — childcare is known as a "pink collar" sector as it is estimated 95% of employees in the industry are female.
This strike is the third in 12 months in the sector and follows the Fair Work Commission's dismissal, last month, of a five-year fight for a 35% pay rise.
The commission found no evidence childcare educators were paid less than men performing work of comparable value.
Parents around Australia are supporting the walk-off by taking their kids to work with them.
Parents have been informed if their centre will be closing, and many are supporting the national action by keeping under-fives at home so that their children's educators can walk.

"Today we have 60 children with the centre and only four weren't able to be collected early because of work commitments, but we have the support of their parents," Swain said.
Politicians were also participating in Keep Your Children At Home Day to show support for childcare workers.
Workers in every state and territory are striking.