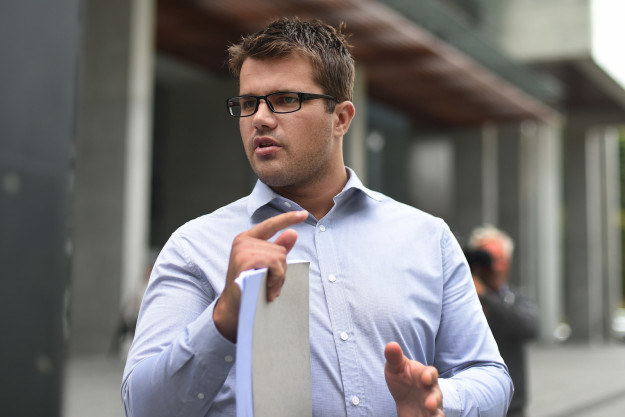 The 30-year-old was accused of murdering his Tinder date, New Zealand national Warriena Wright, who fell from his 14th floor balcony in the early hours of 8 August 2014.

The jury reached a verdict before lunchtime on Thursday but the court was adjourned while the judge mulled over an application for a mistrial lodged by Tostee's defence over a series of Instagram photos posted by one of the jurors.
Each day, the juror had posted an Instagram of her decorative takeaway coffee cup and tagged the location at the Supreme Court of Queensland where the trial was heard.
"Ready to face yet another day of deliberations," the juror told her 2,500 followers.
"I've snagged a nasty one, so it's a bit full-on," she said of the trial.
"I will miss my morning coffee and walk, but I certainly won't miss jury duty," one
caption read.
"It's a high profile case."
"I took it home with me yesterday and woke quite miserable this morning."
The mistrial application was unsuccessful but Justice Byrne said the incident was a "particularly disappointing" feature of the trial.

"That juror will discover when she accesses her Instagram account that many members of the public have commented on her decision to communicate with others during the course of the trial," he said.
Indeed, users were quick to condemn the juror's posts.
"I can't believe you posted this on Instagram during deliberations," one commented.

"Do you know how much time/money will be wasted if the jury gets dismissed over this?"
It is an offence to publicly reveal a jury's deliberations.
If found guilty a juror can face two years in jail.