The barrister representing hundreds of Australian women who claim they have been left with painful and life-altering complications from vaginal medical devices, has stressed to the judge that the pharmaceutical giant knew about adverse effects before marketing the products.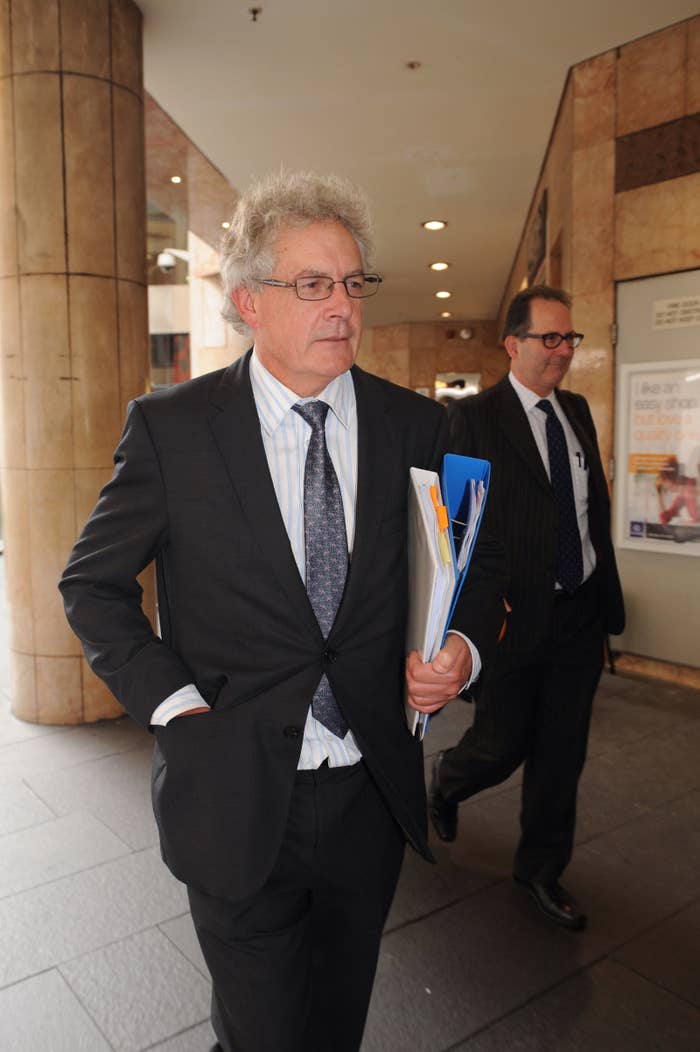 Shine Lawyers barrister Tony Bannon SC concluded his closing submissions on Friday in the class action of around 700 members that has been running against Ethicon, a subsidiary of Johnson & Johnson (J&J), in Sydney's Federal Court since July.
Urogynaecological meshes, sometimes known as transvaginal meshes, are inserted into women as a treatment option for pelvic organ prolapse (when the connective tissue securing the vagina and uterus to the pelvis gives way after childbirth), or urinary incontinence.
Members of the class action have claimed the devices have caused adverse side effects including: chronic and constant vaginal pain, dyspareunia (pain during sex), painful bowel movements and incontinence, nerve damage, offensive discharge, muscular degeneration and pain, as well as fistulas when the device had eroded through the vaginal wall and, in some cases, perforated other organs.
Bannon stressed the manufacturer had known for years the mesh was capable of eroding through the vaginal wall (a phenomenon which happened to multiple members of the class action).
Evidence showed a 2010 study funded in part by Ethicon caused "anger" in the pharmaceutical giant, Bannon told the court, as it found the product caused a mesh erosion rate of 15.6%.
"It's remarkable then what they knew," Bannon said.
Bannon quoted Dr Piet Hinoul, a vice-president of J&J's product development arm Ethicon, who said in an email at the time: "Why must [the erosion rate] be a reason to stop a trial? How many needed surgery? How large were these erosions? Were the surgeons looking for an excuse to stop the trial?"
Bannon also stressed the company knew as early as 2002 the device could "shrink" inside patients.
Last month the products at the centre of the case, known as Gynecare TVT, were effectively withdrawn from the Australian market.
The Therapeutic Goods Administration (TGA) requested last year that all manufacturers of transvaginal sling and mesh update product information on the devices by January 17 to include warnings about potential adverse side effects.
A spokesperson for the authority confirmed to BuzzFeed News that Johnson & Johnson missed this deadline and had withdrawn the supply of its mid-urethral sling devices "to consider their options in response to TGA's request to update the Instructions for Use of their products".
The devices will no longer be imported while the company weights up its options.
An Australian Senate inquiry into transvaginal meshes is expected to report back on February 14.

Johnson & Johnson will spend next week delivering its closing submissions before the judge retires to consider her verdict.