Jenny Leong has called on fellow New South Wales Greens MP Jeremy Buckingham to resign over allegations he sexually assaulted a staffer.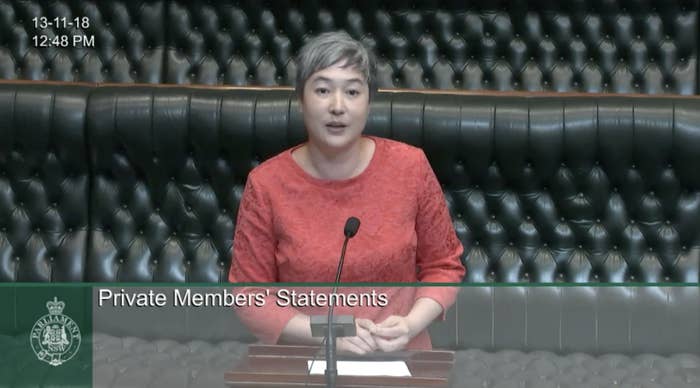 "I cannot stay silent anymore," the member for Newtown told the NSW Legislative Assembly on Tuesday afternoon.

Leong said too many of her party's resources, and too much energy, had been spent trying to investigate and defend "one man and his unacceptable behaviour".
Former Greens staffer Ella Buckland filed a complaint to the party in April in which she alleged that in 2011, when she was 30, Buckingham walked up behind her outside his inner-city Sydney home and put his hands between her legs, grabbed her aggressively on the vagina and then kissed her neck.
Buckland alleged the next morning Buckingham phoned her and threatened her employment with the party, a series of documents compiled in a Greens NSW workplace investigation and leaked to New Matilda last month showed.
The Greens referred the complaint to an external company, WorkDynamic, which wrote a report in September that recommended the party find there is insufficient evidence to substantiate Buckland's claim.
WorkDynamic recommended the Greens work with the Department of Parliamentary Services to improve induction, training and complaint procedures.
Buckingham has denied these allegations.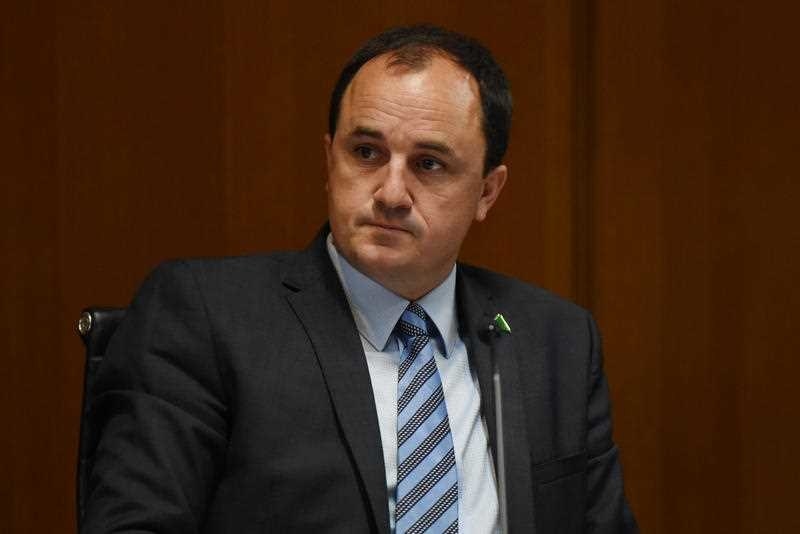 Leong addressed Buckland in her speech on Tuesday: "I believe you."
"I have known Jeremy Buckingham for close to decades," Leong said. "I know what he is like. I used to consider him a friend."
Leong claimed multiple Greens NSW volunteers had resigned over Buckingham's behaviour towards them.

"Beyond what has been articulated by Ella Buckland about how Jeremy behaved towards her, I know there have been active volunteers who have stepped aside or resigned as a result of Jeremy's behaviours," she said.
"While we must continue to respect the presumption of innocence, this cannot be used as a shield to protect men's violence against women."

Leong said that on "two occasions", once in public and once in private at NSW parliament house, Buckingham was "aggressive and intimidating" towards her.
"For a male Greens MP to behave in an aggressive and intimidating matter to a female Greens MP in the heart of her own electorate when people are passing," Leong said. "Jeremy you have had countless opportunities to take responsibility for this."
Leong said the fact she "felt compelled to wait" and use her parliamentary privilege to speak out on this issue highlighted the "urgent need for defamation law reform" in NSW.
Leong released a joint statement with federal Greens senator Mehreen Faruqi which called on Buckingham to "step aside and not contest at the next election".
"This is in the best interest of the complainant, members, supporters and volunteers," the statement, released just before Leong's speech, read.

In response to Leong's speech, Buckingham issued a statement.
"I reject Jenny Leong's characterisation of a couple of conversations we've had," he said in the statement.
"The allegations raised today were investigated by independent workplace investigation specialists WorkDynamic – as per NSW Greens policy – earlier this year and there was no finding of any wrongdoing."
Buckingham then quoted from the report issued by WorkDynamic at the conclusion of its investigation:
"I am not satisfied that there is sufficient evidence that a reasonable person could conclude, on the balance of probabilities, that an incident/incidents of sexual harassment as defined by the legislation has occurred. Accordingly, the final recommendations are: The Greens NSW resolve this matter with no adverse finding against you with respect to sexual harassment or inappropriate behaviour towards Ms Buckland."
If you or someone you know is experiencing violence and need help or support, there are national and state-based agencies that can assist you 24 hours a day, seven days a week. Call 1800 RESPECT (1800 737 732).