Melbourne makeup artist Blanka Dudas fled the former Yugoslavia during the Bosnian War in the early 1990s after she was held at gunpoint.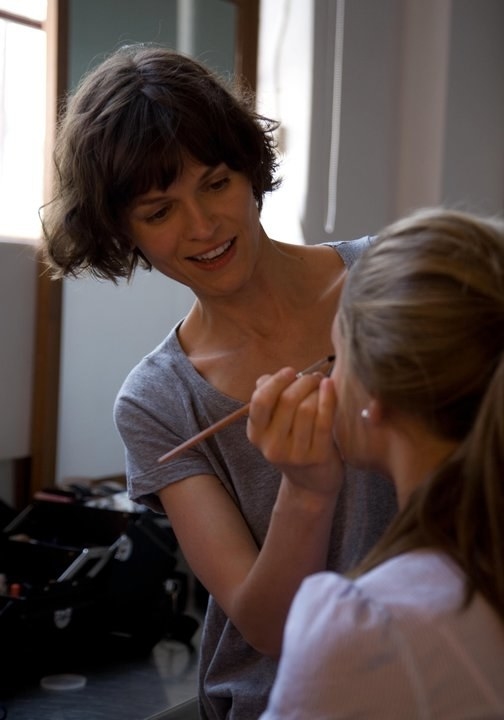 "I was 19 and coming back from my boyfriend's house and I got stopped at gunpoint, with this gun in my face at a barricade, and that was the beginning of some scary things," Dudas told BuzzFeed News.
"We fled overnight, just with what we had on our backs."
She sought asylum in Britain but eventually ended up in Australia, which was accepting refugees from the Balkans, in 1997.
Infuriated by Australia's political rhetoric about "stopping the boats" and limiting its refugee intake, Dudas began a campaign called "I Came By Boat" to challenge stereotypes about refugees.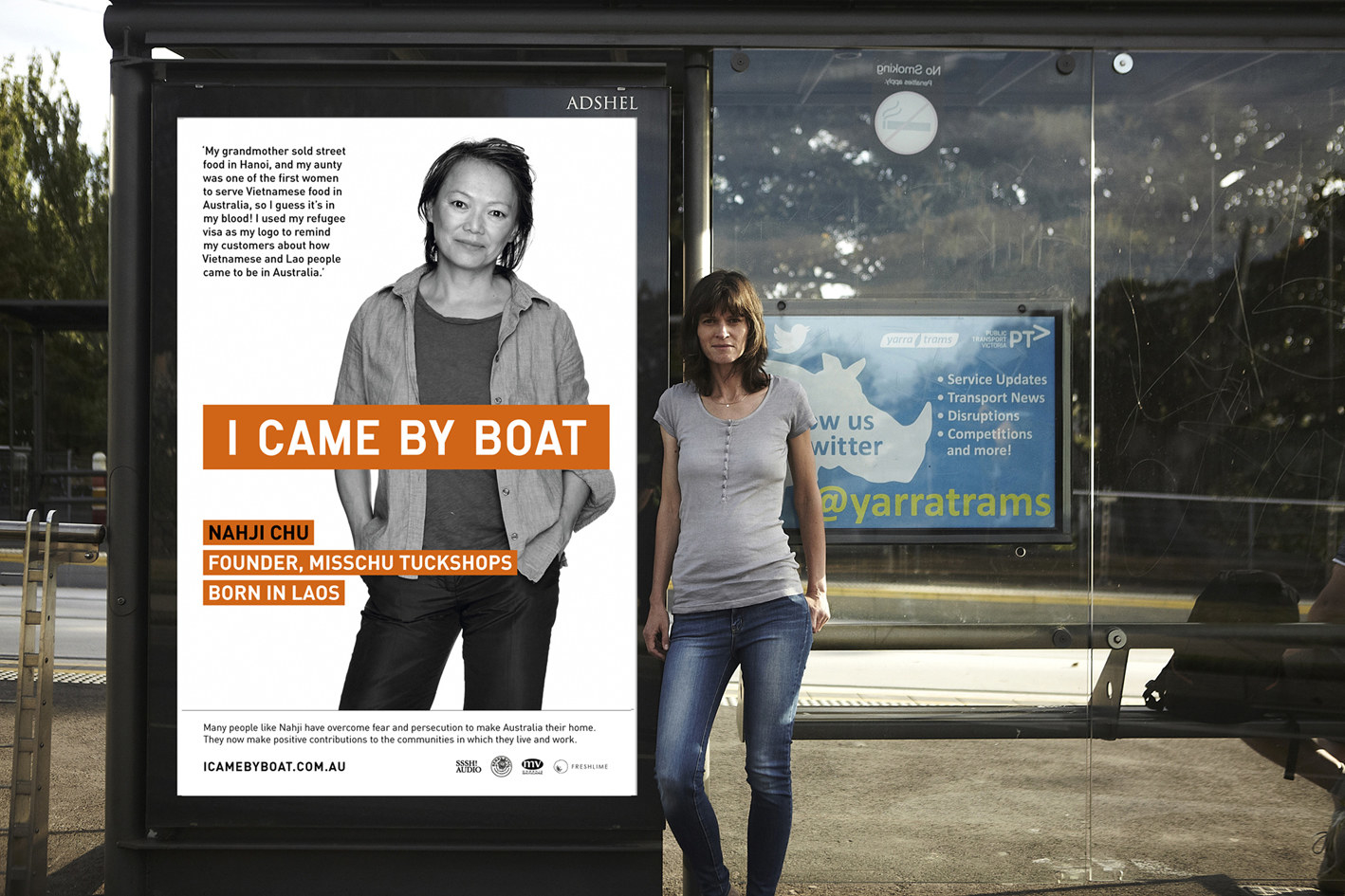 The striking posters feature refugees who have contributed to Australia: youth worker and activist, Najeeba Wazefadost; founder of Miss Chu restaurants, Nahji Chu; and a world leader in osseointegration surgery, Munjed Al Muderis.
But Dudas stressed that the posters, which were last week stuck up near bus, train and tram stops in Melbourne, Sydney and Adelaide, weren't there to suggest Australia "should only take people because there is something we can gain from it".
"The posters are just challenging this idea that they're coming here for our welfare or for our jobs. We are trying to negate those ideas and say, 'look, if we treat people well and offer them a hand they can enrich our culture and our country in so many more ways than we do on our own'."
Dudas noted the Labor party also supports boat turnbacks, saying that "Labor and Liberal are very much the same" when it comes to asylum-seekers.
"I feel like these parties aren't going to change anything until the voters make them accountable for what they are doing and that is what we are trying to do."
Dudas met former Australian prime minister Malcolm Fraser before he died and said she respected "what he did with Vietnamese boat people in the 1970s".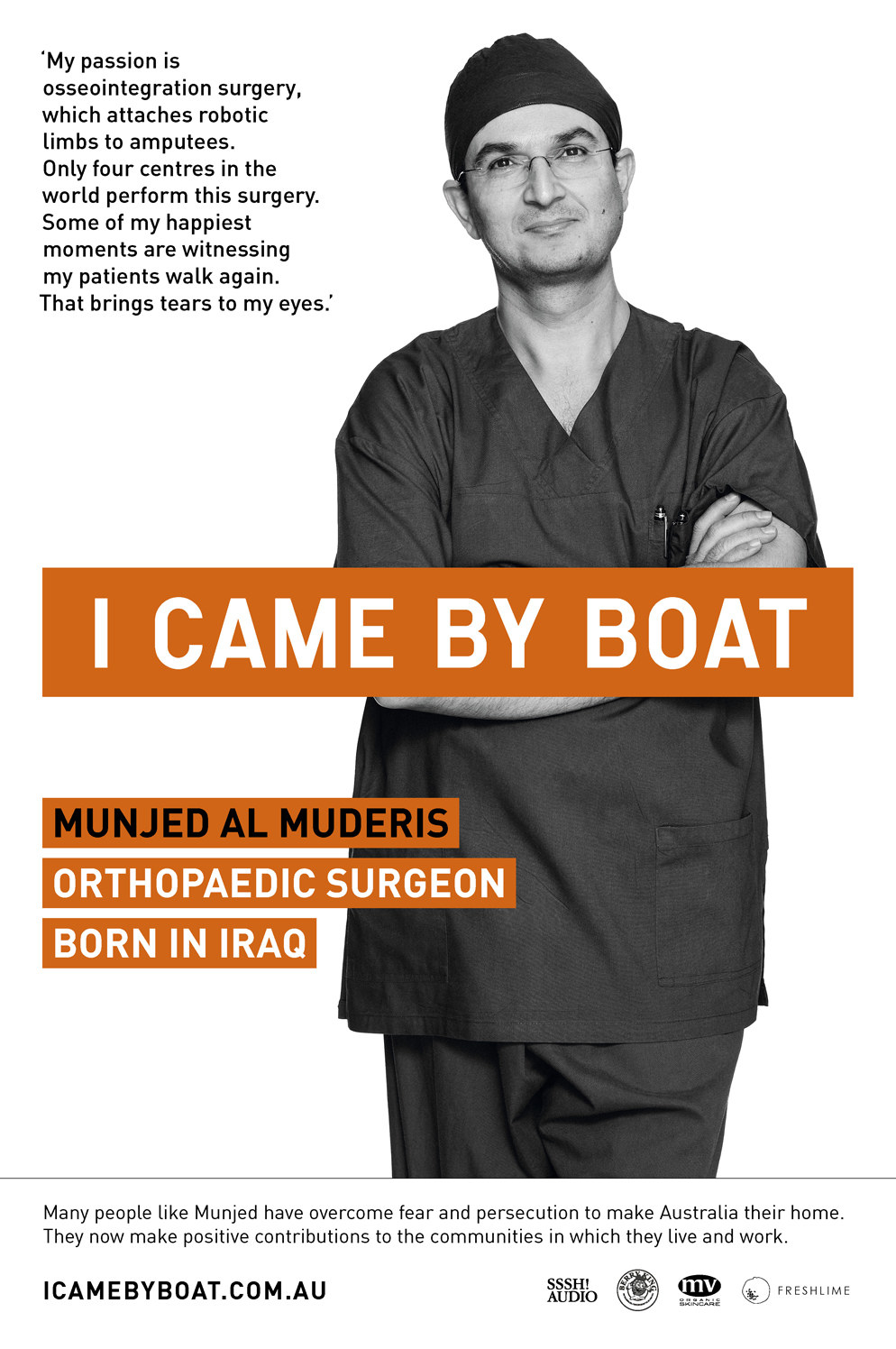 "If there is a problem with people smugglers, OK, let's open a processing centre in Indonesia like Fraser said and that means the peoples smugglers are out of business," she said.
"I mean, [it's] 13,000 people a year, we don't have more room?"