The Australian government this week announced the first plan to improve treatment for endometriosis, which affects more than 600,000 women across the nation.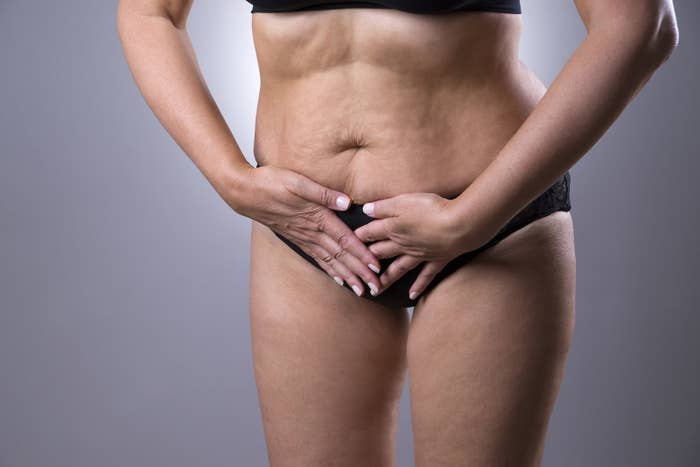 Endometriosis is a condition where the tissue similar to that which normally lines the inside of the uterus grows externally, typically on ovaries, fallopian tubes, or pelvic organs.
This can cause severe pain, inflammation, and even the formation of scar tissue.

Research suggests there is an average of 7.5 years between a woman seeing a doctor and actually getting an endometriosis diagnosis.
The Australian Coalition for Endometriosis met with the health minister, Greg Hunt, on Tuesday night to present five demands, including greater funding for research and a federally funded public awareness campaign.

Hunt apologised to women suffering from the condition that nothing had been done sooner, and announced the government would provide $160,000 in immediate funding to professor Grant Montgomery to continue his work using genomics to investigate better treatments for women with endometriosis.
A targeted call for endometriosis research will also be issued under the government's Medical Research Future Fund.

Endometriosis Australia co-founder Donna Ciccia said the announcement was an "amazing first step" in what was a "marathon" to improve the lives of people with the condition.

"Patients aren't given the empathy and the understanding of the community and we've had women commit suicide as it takes a toll on their mental health," Ciccia told BuzzFeed News.
She referred to a Monash University study of 500 women last year that found women with endometriosis had lower body satisfaction than those with other health issues such as lupus and even burn victims.

"It can affect so many of your organs, with liver resections [sometimes required]; and we've had one girl who just had a 10-hour bowel surgery the other day."
A 2014 University of Sydney study suggests endometriosis costs Australian society $7.7 billion annually in lost productivity and healthcare costs, she said.
"If we could get more understanding from the workplace and not time off, but flexibility and understanding, that would be wonderful."
Endometriosis can affect a woman's ability to fall pregnant by damaging organs such as the fallopian tubes through distortion or adhesions, impairing the passage of sperm and eggs through the pelvis.
Here are some things people with endometriosis want you to know about their condition.
If you need to talk to someone, you can call Lifeline Australia on 13 11 14 or Beyond Blue Australia on 1300 22 4636.