Australia's national broadcaster decided to see what would happen if you sat men's rights activists alongside feminists for a night to talk about gender inequity.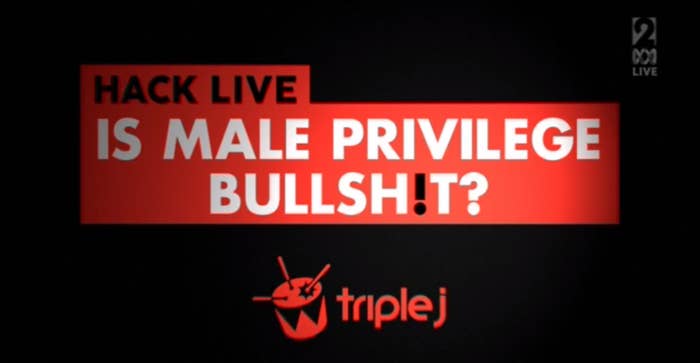 Here is everything that went down when a panel tried to answer the question "Is male privilege bullshit?" on the ABC's Hack program on Tuesday night.
There was a lot of talk about Australia's gender pay gap which sits at around 16%.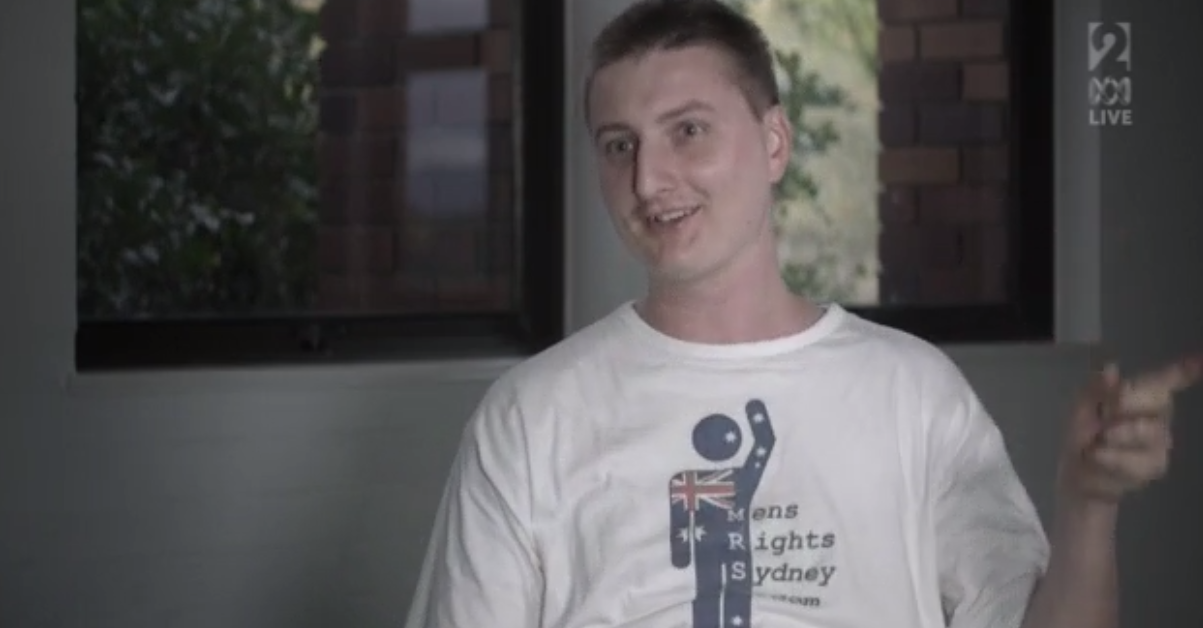 A men's rights activist, who changed his name to Adrian for his "safety" and that of his family, was asked whether he conceded gender privilege existed, at least in the workplace.
He responded with a five second pause and then: "Alright, let's say, just out of, hypothetically-" before he was interrupted by host Tom Tilley.

"How about you answer the question?"
"So a man is more likely to be a CEO; and a man is more likely to be homeless; a man is more likely to be in jail; a man is more likely to commit suicide... and sure there are areas when men are doing better than women are."
When Adrian then tried to compare unplanned pregnancy with "stealthing" - purposefully removing a condom during sex without consent - he was shut down by Indigenous sportsman Joe Williams.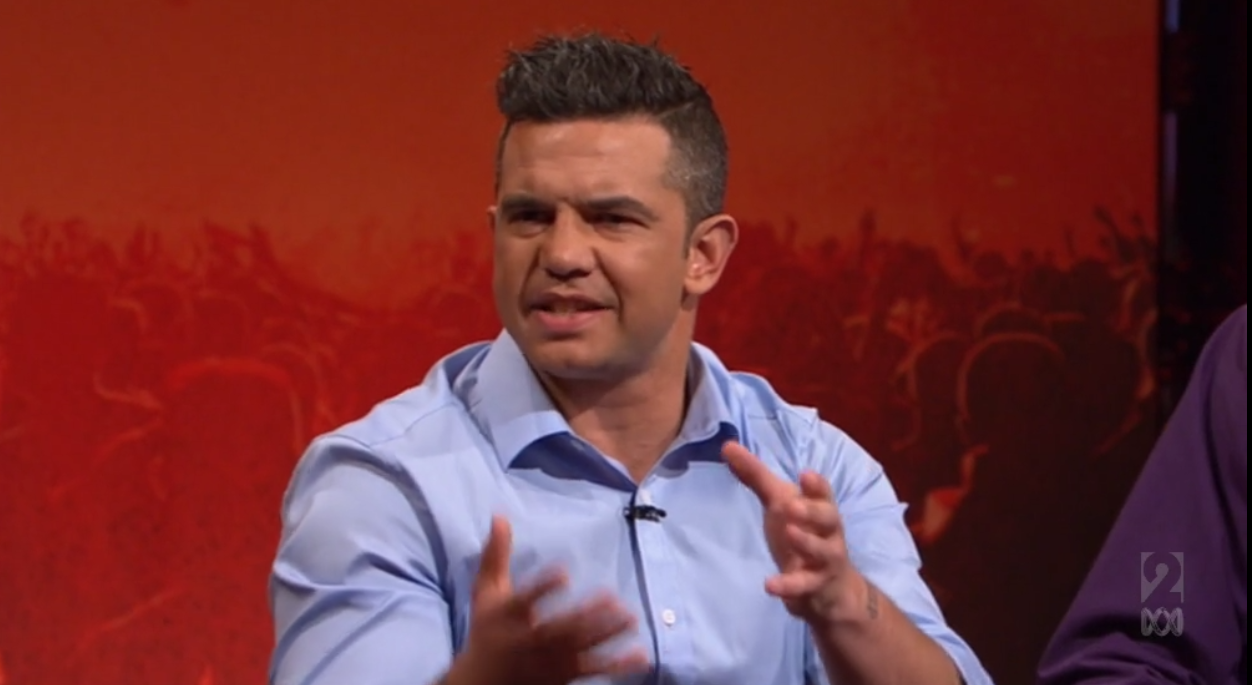 "What happens when a woman forgets her pill?" Adrian asked. "What happens to a man who has a kid that he is then forced to pay for because of those sorts of things?"

"It's called responsibility brother," Williams cut in.
Williams, who is also a youth mentor, then talked about how privilege does not just divide people along gender lines but also, on race, which he had experienced.
"Every day I see privilege. Every day I wake up and get judged, every day I'm treated less than."
He said that in Indigenous communities women were seen as "queens" because the culture was matriarchal.
Feminist author Clementine Ford shut down panellists trying to discredit the gender pay gap.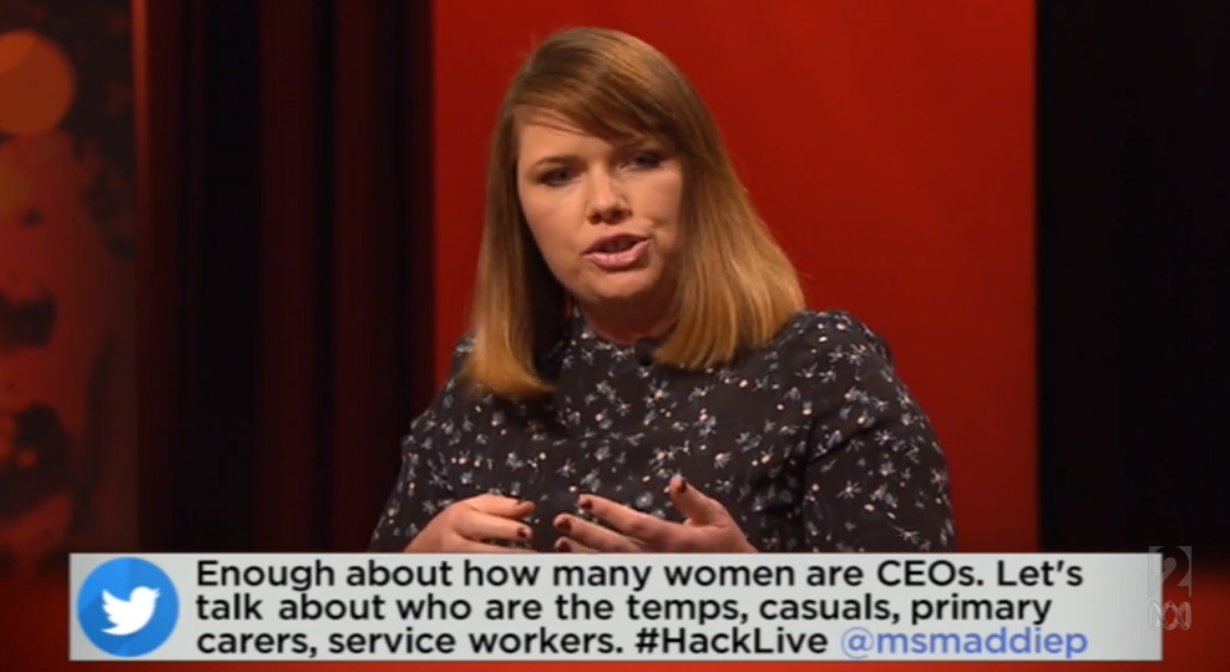 Ford begged for her co-panellists to recognise the wage gap looks at the "long-term financial forecast of a woman's life".

"Adrian you mentioned homeless men, and of course there is a huge representation of men in homelessness statistics, but the fastest growing group of homeless people in this country are women over the age of 65, and that is largely to do with the fact that they have been left with no financial security," she said.
Transgender activist Nevo Zesin then explained why they believed male privilege existed.
"I can tell you tangible evidence of male privilege which is unarguable," Zesin, who is non-binary and uses the gender-neutral pronoun "they", told the panel. "I have literally lived my life presenting as a woman and as a man.
"I don't get spoken over as much anymore, I don't get interrupted as much. I'm really funny now, like people laugh at my jokes so much more than before; they're the same jokes.
"I get rewarded for being a feminist, people are like blown away by the fact that I care about women.
"Whereas when I was a woman, I was called bossy, I was called emotional, was told I was on my period when I was saying anything that was passionate and heartfelt."
We then learnt about "feminist apostate" Daisy Cousens' view of the average man.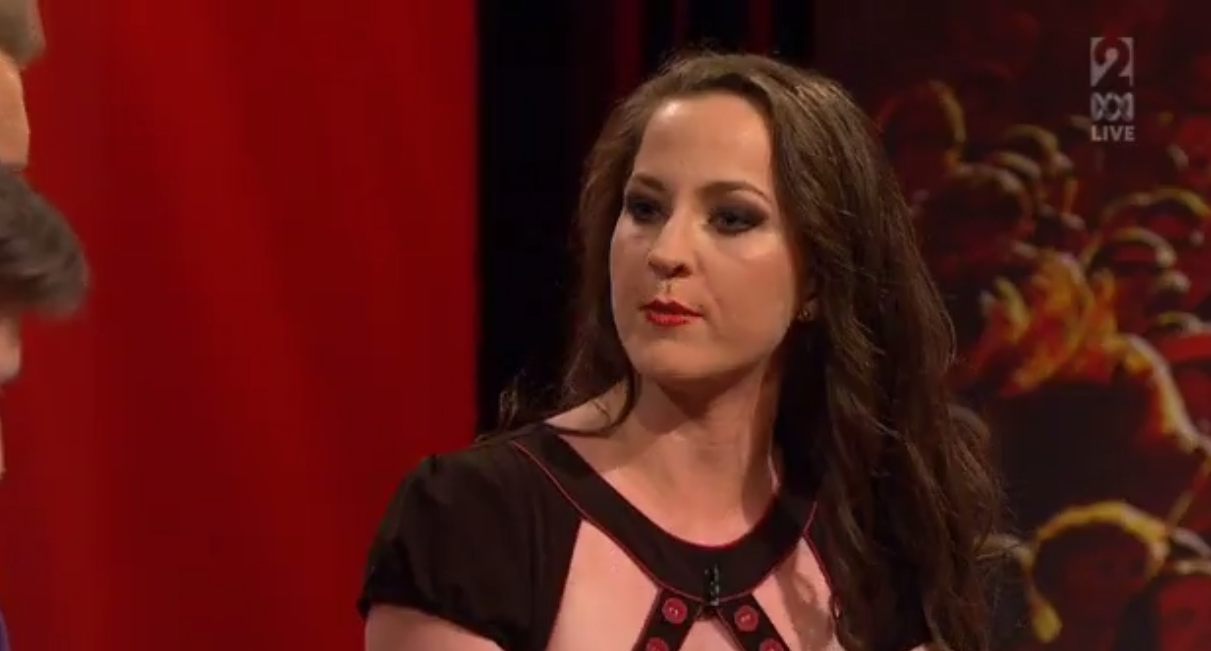 Cousens thought male privilege as proposed by feminists was "too simplistic".
"Most men are blue collar workers and they have several kids and a mortgage," Cousens said.
Adrian explained how his interest in men's rights activism (MRA) began.
He said he realised that his male friends in high school were being "sexually assaulted" because they had been kicked in the testicles by their female partners.
"Apparently it is hilarious to kick their boyfriends in the nuts," he said.
Cousens then revealed she thought female violence against men wasn't given "enough prevalence".
"I will admit more women are bashed by their male partners than men, but if you look at the statistics from the Centre for Disease Control in America, women have a 35% lifetime victim prevalence of violence against them in relationships; men are at 29%" Cousens quoted.
"Hang on, but Daisy why are you going back to an old study from the US?" Tilley asked.
Academics interrupted every now and then with some facts.
There wasn't growing support for MRA groups but, instead, a growing "visibility" of the groups, Dr Michael Flood told the panel.
"What I think is tragic about that visibility is that there are areas where men suffer and there are areas of male disadvantage, but men's rights and anti-feminist groups use those as a stick to beat women and feminism over the head with," Flood, associate professor of sociology at the Queensland University of Technology, with a focus on gender and masculinities, said.
"The problems men face of suicide, of occupational death and injury of poor health are not the fault of women, not the fault of feminism, but often they are the fault of narrow ideals of masculinity that limit men's opportunity.
"If men's rights and fathers' rights groups were serious about supporting men, they'd be hell-bent on challenging masculinity that encourages men to neglect their health, to take risks at work, to see themselves as stoic, six feet tall and bulletproof."
The panel wound down with a discussion about online abuse and Ford opened up about the rape threats she receives.
"I think that despite the fact that a lot of the women on this panel disagree with each other in some ways... Daisy and I have deep disagreements, but I know she has probably received emails about rape as well, and about her body, and about her looks," Ford said.
Cousens nodded.
It was a long night. You can catch the show on iView here.