Hundreds of people packed into the Sydney Opera House on Saturday to see Neil Strauss, the author who taught men how to manipulate a woman into having sex with them by "peacocking" (wearing something obnoxious to stand out) and "negging" (undermining her self-worth via subtle insults) in his bestselling book The Game: Undercover in the Secret Society of Pick-up Artists.
But Strauss said his life as a pick-up artist landed him in strife with his girlfriend, rehab, and a pool of his "own tears". And his mother has not talked to him since the book was published.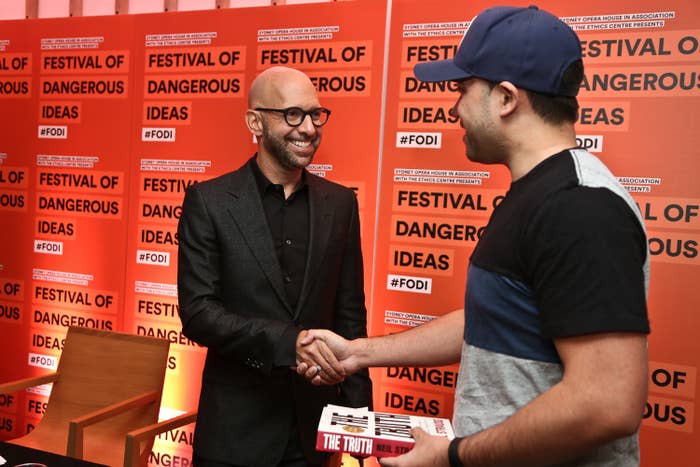 Male audience members at the Festival of Dangerous Ideas (FODI) snickered and groaned at a female questioner who asked whether Strauss felt responsible for how men have used the lessons of The Game.

"Do you think the people who wrote the Bible feel responsible for all the death?" he quipped.
"I'm not talking to the author of the Bible right now," she answered.
Another female questioner asked Strauss whether it was hard to distance himself from a "misogynistic" book that promoted "meaningless sex".

"There is a lack of empathy or understanding [in the book]," he admitted.
"I don't define myself by the books I wrote, I just go on living my life."

Strauss attributed his "love-avoidant" behaviours to his relationship with his mother which he said was characterised by "emotional incest".
"Don't play out your mother or father issues with your partner," he warned.
His latest book, The Truth, which was almost called Game Over, is an account of his "life crisis" which he said was a consequent of his "own behaviour".
But Strauss still has fans, and many of them were in the room at FODI. One gushed: "I would like to thank you for writing The Game.
"Awesome book, dude!"