Queensland man Gable Tostee has been found not guilty of the murder or manslaughter of New Zealand national Warriena Wright.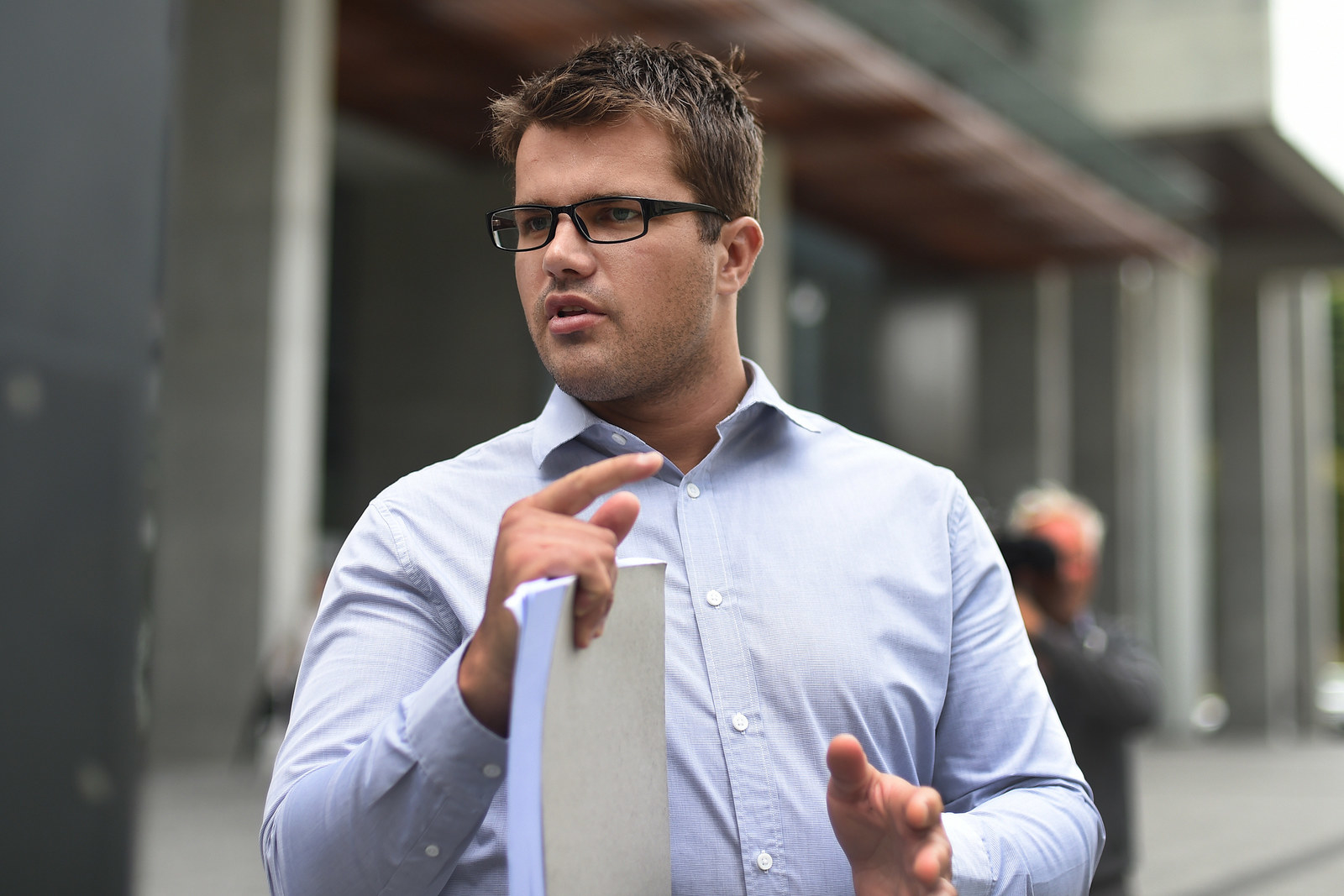 After four days of deliberation, a jury of six men and six women reached a verdict before lunchtime on Thursday but was adjourned while the court discussed what to do about a series of Instagrams posted by one of the jurors throughout the trial.
"That juror will discover when she accesses her Instagram account that many members of the public have commented on her decision to communicate to others during the course of the trial," Justice John Byrne said.

Kiwi tourist Wright was on a Tinder date with Gold Coast local Gable Tostee when she fell to her death from the 14th floor of his apartment complex two years ago.

The jury heard testimonies from neighbours and forensic experts as well as an audio recording Tostee took on his phone in the early hours of 8 August, just hours before the 26-year-old fatally fell.
In the recording, the pair can be heard fighting.

Before Tostee locked Wright out on the balcony she said: "just let me go home".
"I would but you have been a bad girl," he said.
Wright then tried to climb down to the apartment below when she fell.
Crown prosecutor Glen Cash argued Wright was trying to escape Tostee after he strangled her inside his apartment.
But Tostee's barrister Saul Hold argued his client locked Wright out on the balcony because she was "increasingly erratic", throwing ornamental rocks at him, and Tostee was trying to defuse a volatile situation.

Tostee's behaviour after Wright died - he called both his lawyer and father and left the building to buy pizza from Dominos - was irrelevant to the verdict, Byrne told the jury last week.
"The degree of Warriena Wright's intoxication when the accused moved her onto the balcony... has the potential to bear on your consideration on whether her decision to climb over the balcony was a reasonable, rational or proportional response to the accused's conduct," Byrne said.

The jury asked the judge for advice four times during their deliberations including asking whether Tostee's language could be considered force.
"The short answer is no," Byrne replied.
Looks like there are no comments yet.
Be the first to comment!