The Politician Who Blamed Muslims For The Christchurch Attack Has Been Condemned By Australia's Parliament
Senator Penny Wong described Fraser Anning's words as "shameful" and "pathetic" and said he did not speak for the Senate, nor the nation.
The Australian senator who blamed Muslims for the mass shootings at two mosques in Christchurch, New Zealand, has today been condemned by politicians across Australia's political spectrum.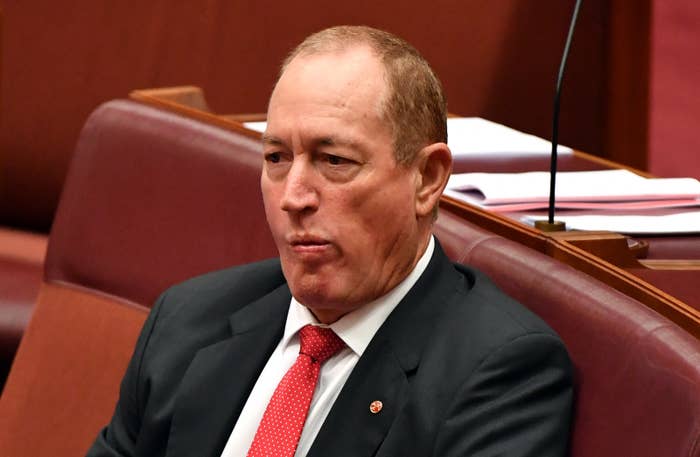 The government, opposition and crossbench came together on Wednesday to condemn Fraser Anning in a formal censure motion which passed on voices.
On the day of the massacre, which left 50 people dead, Anning said in a media release that the "real cause of bloodshed on New Zealand streets" was the "immigration program which allowed Muslim fanatics to migrate to New Zealand in the first place".
The next day he was egged by a teenager at a press conference.
Labor senator Penny Wong said Anning did not speak for the Senate nor the nation and condemned him for making "extraordinarily offensive and divisive statements" while a nation was grieving.
"Families, friends, communities of those lost were still reeling from the shock, the senator blamed the victims," Wong said.
"While those injured were being treated, this senator sought to further fan the flames of division. How pathetic. How shameful. Shameful and pathetic attempt by a bloke who has never been elected, to get attention by exploiting diversity as a fault line for political advantage."

Wong was referring to the fact that Anning was elected on just 19 votes, due to Australia's proportional representation electoral system.
The motion moved that the Senate censure Anning for his comments, which "do not reflect the opinions of the Australian Senate or the Australian people".
Anning called the censure motion a "blatant attack on free speech" and an "exercise in left-wing virtue signalling of the worst kind".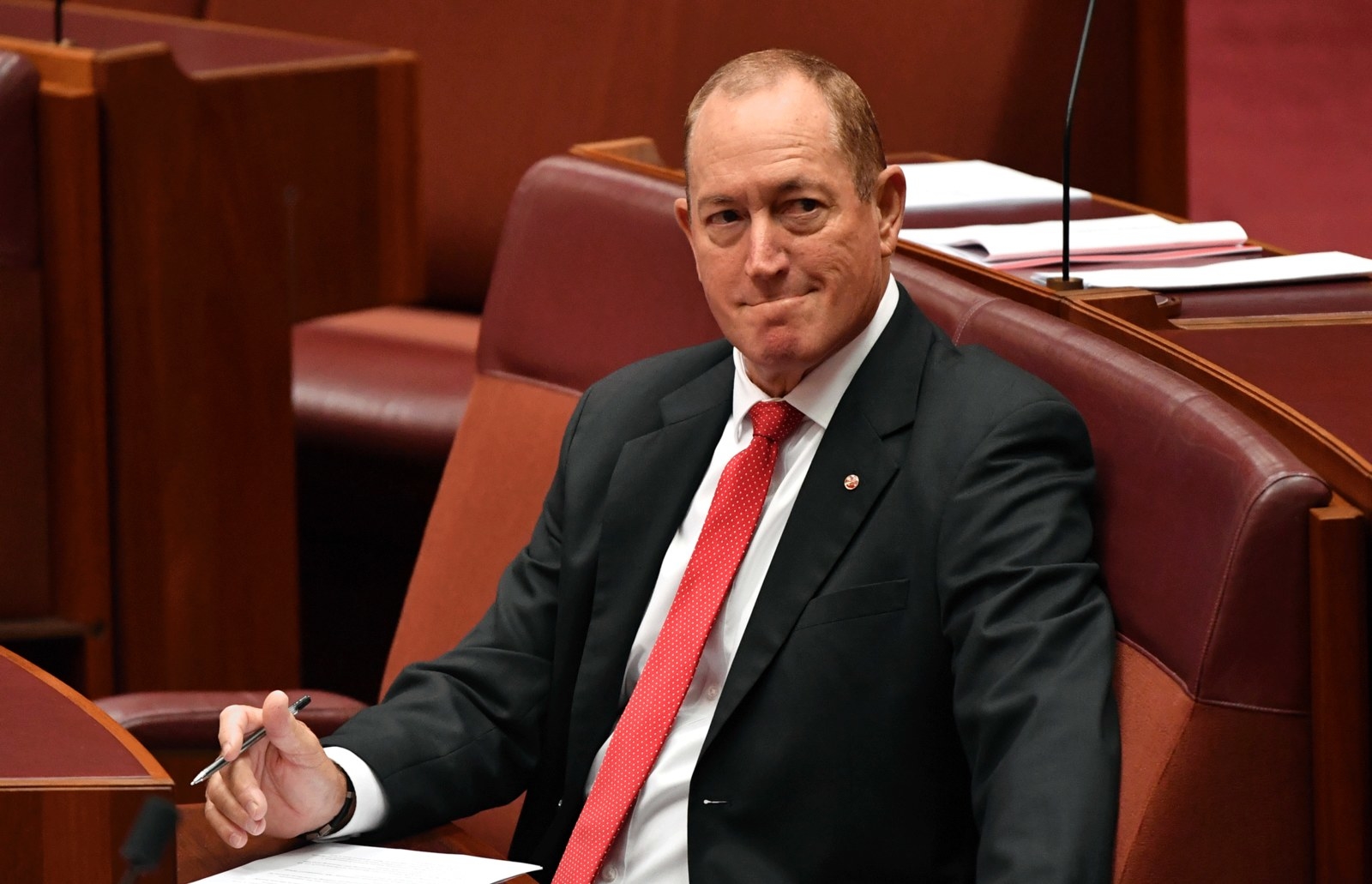 "It is an established fact that diversity undermines cohesion," Anning said.
He said Australians with European heritage were at risk of becoming "a minority" and said he had been a victim of "politically motivated violence" when he was egged on the head.
Greens senator Sarah Hanson-Young stood up immediately after Anning had finished his speech and said "you are a disgrace".
"Don't smile at me. Don't smile at us. People lost their lives and you think it is a joke. You think it is a joke. What a disgrace."
Finance minister Mathias Cormann said it was important for the parliament to be "unified in its condemnation" of Anning's comments.
"[The comments] were dangerous and unacceptable from anyone, let alone a member of this place," he said. "In Australia we don't accept or tolerate that sort of divisive, inflammatory commentary which seeks to incite hatred and which seeks to vilify people.
"The Australian people rightly expect this parliament stand in solidarity with our New Zealand cousins following the monstrous attack in Christchurch, which is absolutely right to censure Senator Anning and anyone else and condemn anyone else within our community who seeks to use horrific tragedy like this one as an opportunity to vilify and divide people based on their religious belief."
However not every senator supported the motion.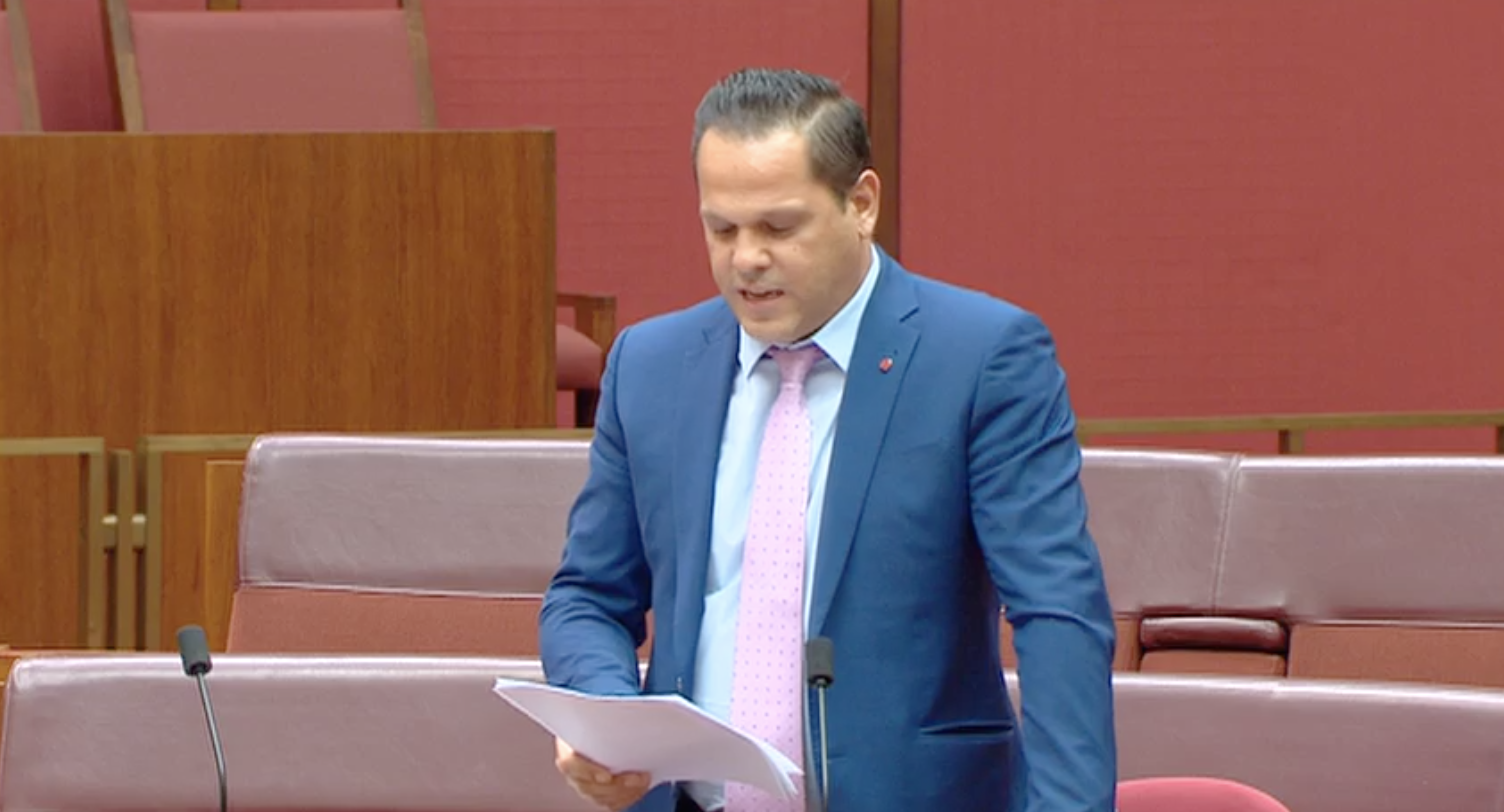 One Nation leader Pauline Hanson abstained from voting on the censure motion and was absent from the Senate. Her colleague Peter Georgiou read a speech on her behalf in which the motion was described as a "public flogging".
Australian Conservatives leader Cory Bernardi put on record that he was against the bulk of the motion because, he said, the term "hate speech" means "anything you don't agree with" and asked if describing a senator as a "creepy old white man" was hate speech.
But he backed the final part of the motion, which called for Anning's censure.
Greens senator Mehreen Faruqi, who on Tuesday tabled a petition signed by more than 1.4 million people calling for Anning's removal from the Senate, said Bernardi had "no understanding of the difference between hate speech and disagreement".
"[Anning] does not deserve to be in parliament," Faruqi, the nation's first Muslim senator, said on Wednesday during the censure debate.

"I have no doubt that the community will make sure he is not reelected in May."
Faruqi reminded the Senate of when Anning used his maiden speech in the Senate to praise the long abandoned White Australia Policy, while also using the phrase "final solution".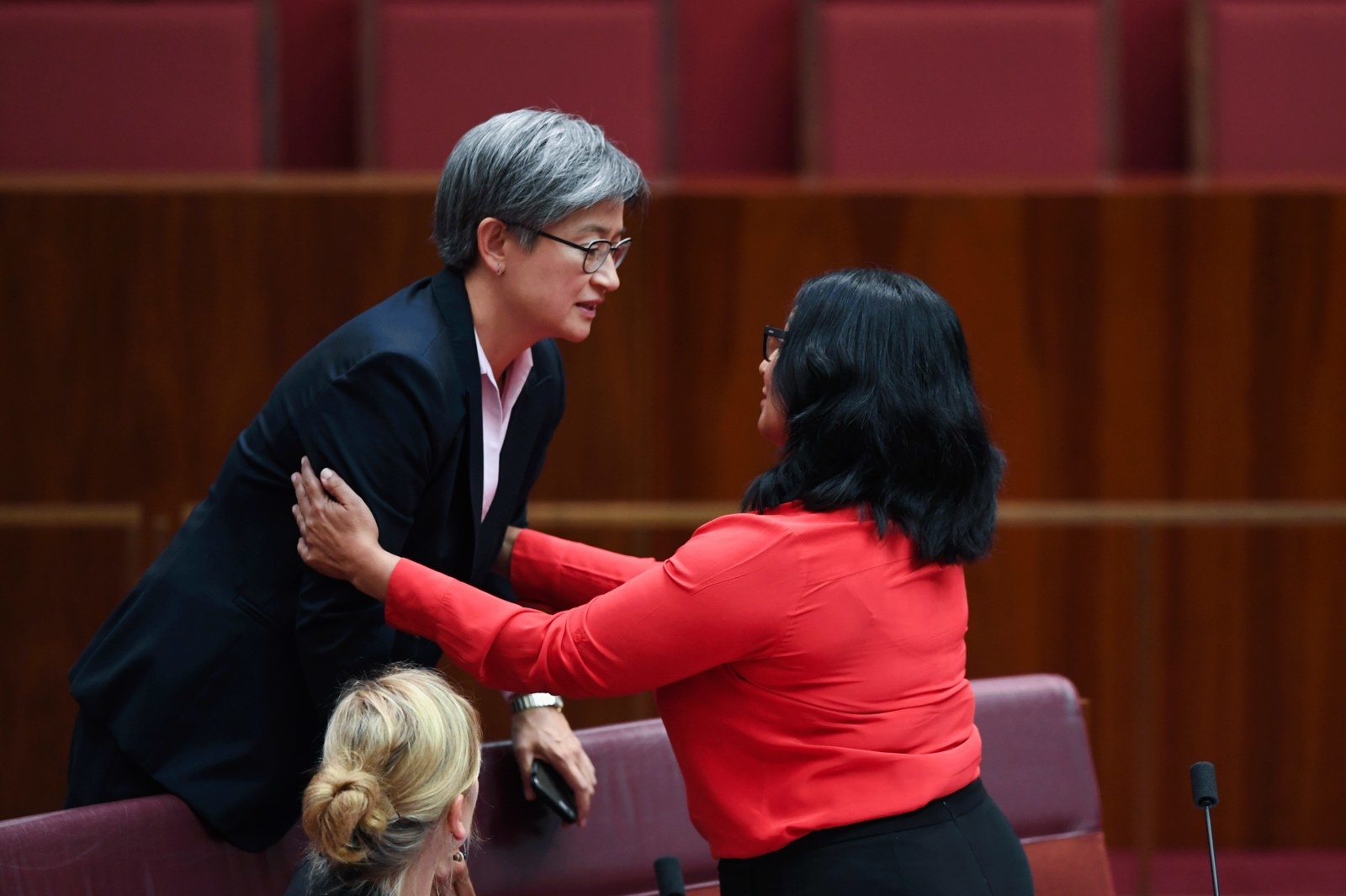 Centre Alliance senator Stirling Griff said during the debate that he regretted "following convention" and shaking Anning's hand after Anning's maiden speech, calling it a "regrettable adherence of polite protocol".

"Manners be damned, it is something I will never do again," Griff said.
Independent senator for South Australia Tim Storer said Anning was an "embarrassment" to the country and the parliament, before condemning politicians and media outlets for "Islamophobic race baiting and dog whistling".

"There are real world consequences to this behaviour," Storer said.
New Zealand's deputy leader Winston Peters on Tuesday called Anning a "four-flushing, jingoistic moron".

"He is a national, absolute, democratic aberration. We all know why he's there. He's there by pure accident," Peters told Sky News.