Police have confirmed two men and two women are dead after a horror accident on Tuesday at the Dreamworld theme park on Queensland's Gold Coast.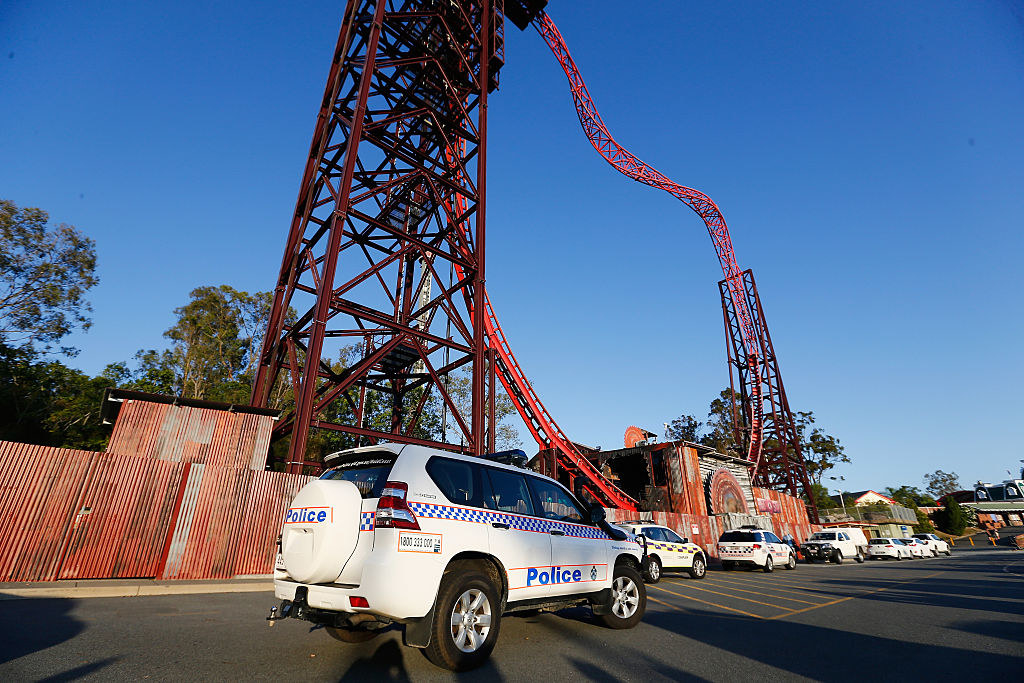 Officers were called to the site at Coomera around 2:20 p.m. to respond to reports that "a number of people had been injured by a conveyor belt," police said in a statement.
Regional Duty Officer Inspector Tod Reid later confirmed that two men, aged 38 and 35, and two women, aged 42 and 32, died at the scene.
"Specialist forensic and scientific officers, as well as detectives are currently at the scene," Queensland police said. "Investigators are interviewing a number of witnesses at nearby police stations with support services also being offered."
A spokesperson for Queensland Ambulance said the injuries sustained by the victims were "incompatible with living".

"One of the rides had sustained some sort of malfunction causing two people to be ejected from the ride, another two people were caught inside the ride, two males and two females," the spokesperson said.
After the accident, Dreamworld was closed to the public, park CEO Craig Davidson told reporters.
"At this stage the park is closed and Dreamworld is working closely with police and emergency services and authorities to establish the facts around the incident," Davidson said.
Police said the incident occurred on one of the theme park's water rides.
Witnesses told Sky News a raft on the Thunder River Rapids ride flipped over, killing the adults but sparing a girl.
"We just saw people hysterically crying, like running around," a witness told the network.
"We saw this girl crying. We think it was her mum involved in the accident. The whole thing like flipped over... I think there were six in the raft."
"There was just one little girl who survived," another witness said.
Looks like there are no comments yet.
Be the first to comment!