The Coalition Looks Set To Form Government
Star psephologist Antony Green has called it.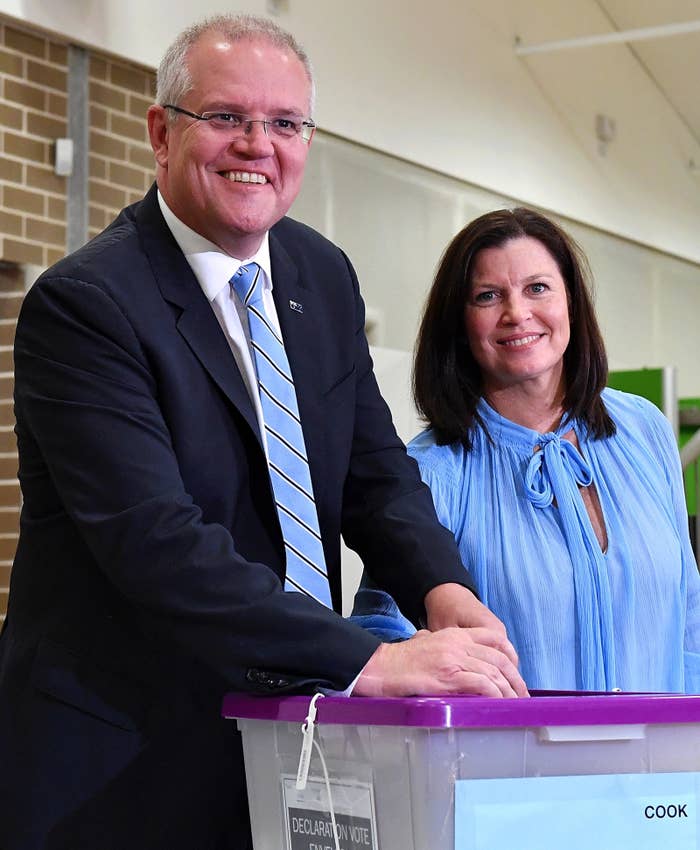 "We can't say whether the government will be in a majority or minority, but we're certainly seeing enough numbers to say that the Coalition will end up with more seats than Labor," the ABC's chief election analyst Antony Green said at around 9:30pm on Saturday night.
"Will it be a majority? Will it be a minority? That's where the pre-polls will determine what happens."

The result is at odds with multiple opinion polls that predicted the Labor party would be victorious by a slim margin.
It was also at odds with Sportsbet, which paid out all wagers on Labor to win the election earlier this week.
Former Liberal prime minister Tony Abbott has lost his seat to independent Zali Steggall.

But the Coalition has performed significantly better than expected, especially in Queensland. The seats of Herbert and Longman look to be changing hands to the Coalition, and the seats of Blair and Lilley are also under threat.
Home affairs minister Peter Dutton held on to his seat of Dickson in Queensland, which was under threat from Labor's Ali France.
By 10pm on Saturday night the Coalition had won 74 seats and Labor had won 65, according to Green's predictions.