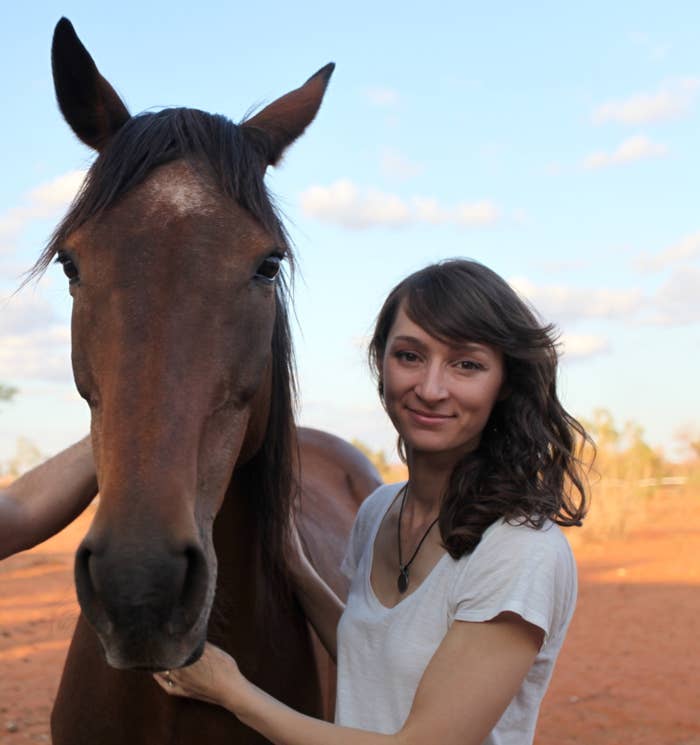 Anika Molesworth, 32, says her dream of one day taking on the family farm has been jeopardised by climate change.

"It is a dire situation out here," Molesworth told BuzzFeed News from the sheep station in remote Broken Hill in the far west of NSW. "In 2050, when I will be the average age of a farmer, we'll have 33% less rainfall and two-thirds of the year will be over 30 degrees... there is no way we could run sheep in those conditions."
Australia's Young Farmer of the Year 2017 has been tweeting videos from the farm, which once ran a total of up to 1,000 African Damara sheep and goats a season.
"We run about 30 or 40 and they'll be gone by the end of the summer because we have no vegetation or soil left," she said.
Molesworth will speak in Canberra in March alongside scientists and doctors, as well as former NSW Fire and Rescue commissioner Greg Mullins, at the inaugural Australian Climate Consensus Forum.
The summit, hastily organised in the wake of the worst of the bushfire season, will bring together leaders in a range of fields to form a consensus document outlining actions that governments must "undertake immediately to ensure the health, well-being, and prosperity of our children".
"Farming is becoming increasingly more challenging because climate change is exacerbating these extreme weather events and it is changing what we can grow and where we can grow it," Molesworth said. "A lot of farm kids who have grown up seeing their parents facing these struggles might reasonably go 'well it's not for me'."
But she believes farmers are a key part of Australia's efforts to tackle climate change.
"A lot of the rhetoric is that we can't do anything because of the poor farmers, and our industry is used as a scapegoat, but I think that is appalling because we're the ones facing the drought," she said. "I look out my window and see the dust storms blowing by and it breaks my heart."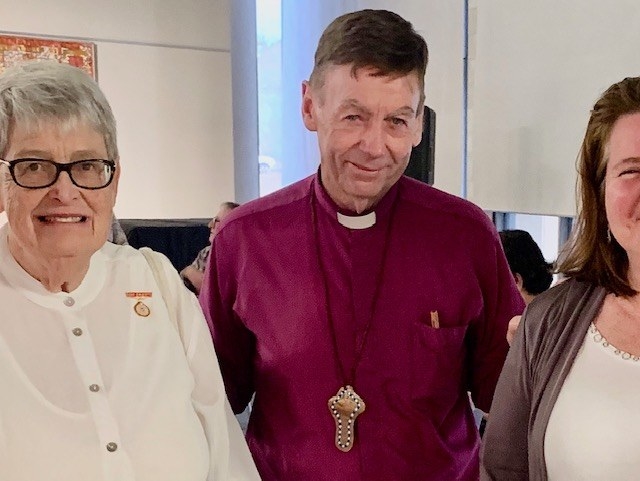 Anglican bishop and grandfather Philip Huggins hopes the conference will contribute to a less polarised debate on climate change.

"I see it as my responsibility to try and help the churches to contribute to this more intelligent and informed conversation that takes us beyond this 'us' and 'them' negative critiquing of people," Huggins told BuzzFeed News. "To try and get to a place where we can have an intelligent conversation and make good choices."
Huggins said this year is "crucial" for Australia to show leadership on climate action and "good neighbourliness" given "what is happening to nations in the Pacific".
"It is the year where countries have to bring their nationally determined contribution to ensure the Paris agreement is substantial," he said. "My focus is to try and help Australia make a really good contribution, not a minimal kind of contribution."
In December Huggins attended the United Nations Climate Change conference in Madrid where he played a video of Australian kids singing while images of the environmental impacts of climate change were projected onto their faces.
Australia's prime minister Scott Morrison has said that he offers his own kids reassurance about climate change because the worst thing he could impose on any child is "needless anxiety". However, Huggins said we needed to "give kids a voice".

Huggins, who is president of the National Council of Churches in Australia, recently visited an all-girls Anglican school.
"The older ones were saying 'are we preparing here at school for a future that's not going to arrive because of climate change?'"
Last week he visited a school in Victoria where he said kids were "really affected by what they saw happening to Australia's animals and plants through the bushfires".
Huggins said individuals, business and all levels of government have a part to play in addressing climate change.
"It is futile to say 'well, the federal government better do something otherwise we're all stonkered'," he said. "The state governments are already making very substantial strong responses and so is industry and the private sector."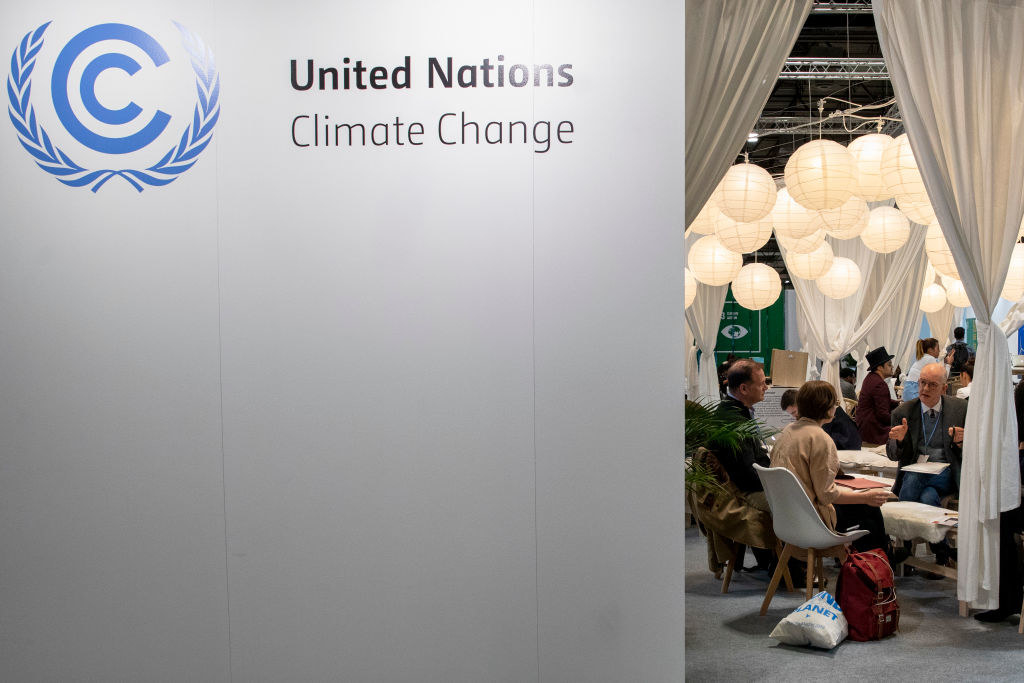 The conference has been co-organised by obstetrician Dr Steve Robson, who received messages of support and solidarity after he spoke to BuzzFeed News in January about how surreal it was to deliver a baby into a Canberra birthing suite filled with bushfire smoke.

"I was shaken over the summer," Robson said. "Working in Australia's capital and delivering babies in smoky birth rooms for months frightened many parents and I was affected by that.
"I also had women and couples saying that they were apprehensive about having children because of climate fears."
Robson aimed to bring 100 different groups — "faith, business, economics, health, education, sport, parental, agriculture" — together.
"As a doctor and scientist of 30 years I felt a responsibility, I guess to find an answer for parents," he said. "Naturally I worry that my kids, and the children I help into the world, will face this sort of summer as their 'new normal'."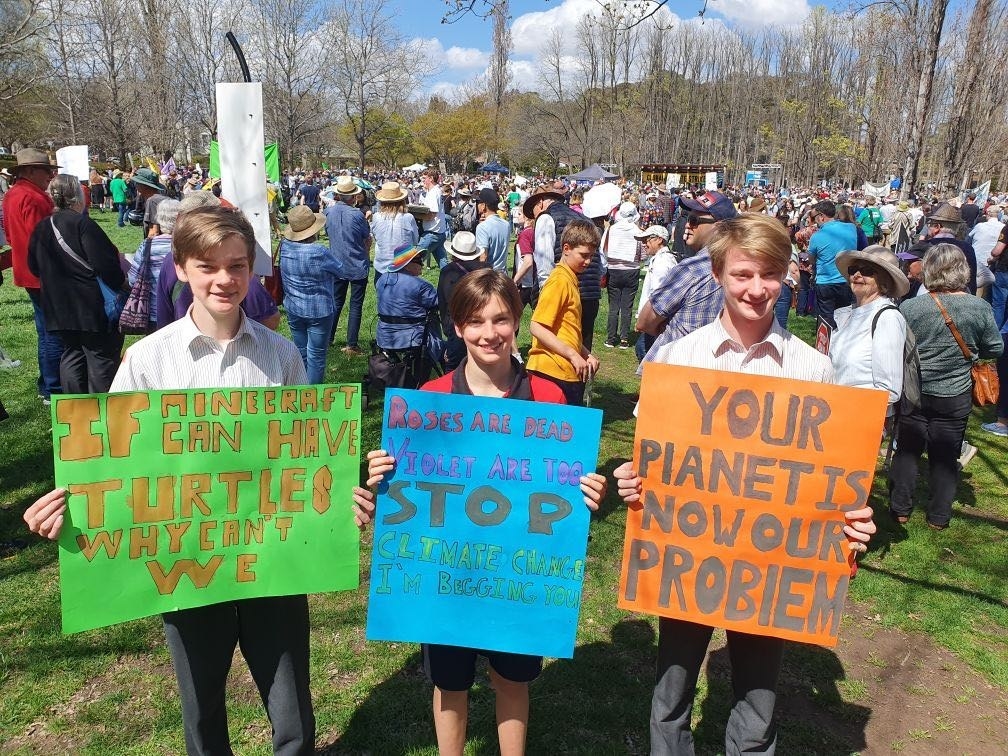 Jennifer Rickard's three sons, aged 13, 14 and 16, all participated in last year's school strikes for action on climate change.
"I'm obligated to follow my sons' lead aren't I?" Rickard, who will be at the conference in her capacity as president of the Australian Parents Council, told BuzzFeed News. "To stand up and add my voice to theirs."
Her sons finished the 2019 school year cooped up inside the classroom all week due to the hazardous smoke blanketing the national capital, and it was the same when the 2020 school year began. Half of their football games this season have been called off due to smoke. The family was evacuated from their holiday home on the NSW South Coast during the bushfires.
Rickard said her kids are concerned about the "frequency and ferocity" of weather events.
"You listen to Greta [Thunberg] and quite often you feel like the next generation is very strong and they know what to do with their power, and I have lots of faith that things will be different for them," she said.