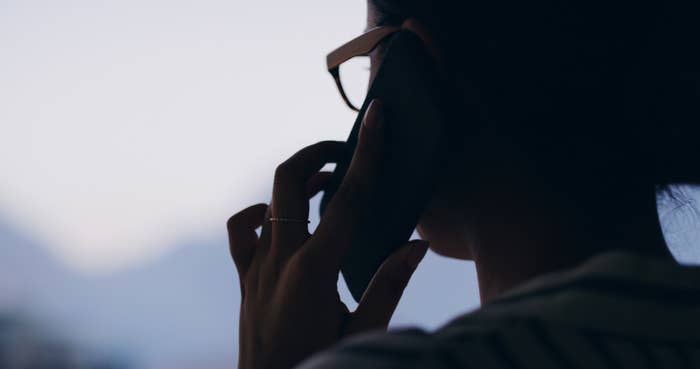 There are two big events on the calendar today for Australian domestic and family violence organisations.
The first is the Council of Australian Governments where federal and state governments will discuss the domestic and family violence crisis. A letter authored by the Australian Women Against Violence Alliance and Fair Agenda has been signed by 84 groups, and sets out five interventions they say can and must be locked in at the meeting. These include fully funding specialist services and improving apprehended violence order standards.
The second event is another public hearing into the government's controversial wide-ranging inquiry into Australia's family law system, an inquiry that family violence experts have slammed as "unnecessary and dangerous".
Meanwhile, the organisation Women's Safety NSW estimates that every day 63 women across the state are turned away from 'safe at home' services — initiatives that aim to remove the perpetrator from the property and install safety measures like CCTV or help her to find new safe accommodation.
Instead those women are forced to choose between staying trapped with their abuser, fleeing into temporary and unreliable crisis accommodation (if they're lucky enough to fit it into a refuge) or homelessness.
West Connect Domestic Violence Services manager Catherine Gander said that in the past week these four women were turned away from her services:
A mother who experienced violence while she was pregnant. Her perpetrator has previously been jailed for domestic violence and is an active drug user. He knows where her close friends and family live so they are waiting in fear as he is due to be released from jail.
A woman with two kids who needed to escape a country town to get away from her perpetrator who repeatedly breaches his Apprehended Violence Order to stalk, harass and abuse her and her children.
An elderly woman who wanted to escape lifelong domestic violence. She was referred to a temporary accommodation option where you have to leave the home between 9am and 3pm regardless of your mobility or health.
A young woman who had come to Australia from another country to marry her husband, who she has now left after being hospitalised from violence. She has no support from any government agency.
"For a woman to leave and be prepared to go to crisis accommodation? She is in a crisis," Gander told BuzzFeed News. "To pick up her kids and leave her home and go, often without access to funds to go to a motel, as financial abuse is often a factor… if they had a safe option in the first place they would have chosen it."
Most people who turn up at a refuge don't expect that they might not get in, Gander said.
"Women have no idea that there will be nowhere to go because we have this increased change in community attitudes, and we do not accept domestic violence, and it's not the norm and you need to get out, and we have a child protection system that women lose their children if they stay in a DV relationship," she said. "There are all these indicators that we don't tolerate DV but women are shocked when they ring up and there is nowhere to go."

The reason for the number of women turned away is because governments aren't adequately resourcing "safe at home" programs, interventions aimed at keeping women and children in their home or in other independent domestic accommodation away from the perpetrator.

Gander will be giving evidence at the family law inquiry, which she says is "complete lunacy".
"Do you have somewhere else safe to go?" is the question Women's Safety NSW chief executive Hayley Foster says her organisation has to ask women who are fleeing violence but are unable to access accommodation.
"There are 23,000 women a year that we are unable to assist and they basically have to flee into homelessness to be safe," Foster told BuzzFeed News. "The onus of their safety rests on their shoulders and they're made to take responsibility for the outcome and impacts of that abuse."
Foster said it was "unlikely" women would find a spot in a refuge and most women were funnelled into "some sort of temporary accommodation" as there were not enough resources for Safe At Home initiatives.
"[Ideally we'd like to] remove the perpetrator and either support her to upgrade security so she is safe where she is and he is in custody or an AVO is effective or we can move her in an orderly way that is dignified and affordable into different accomodation maybe with the help of another government agency," she said. "Instead we're forcing women and their children into these undignified and unsustainable arrangements."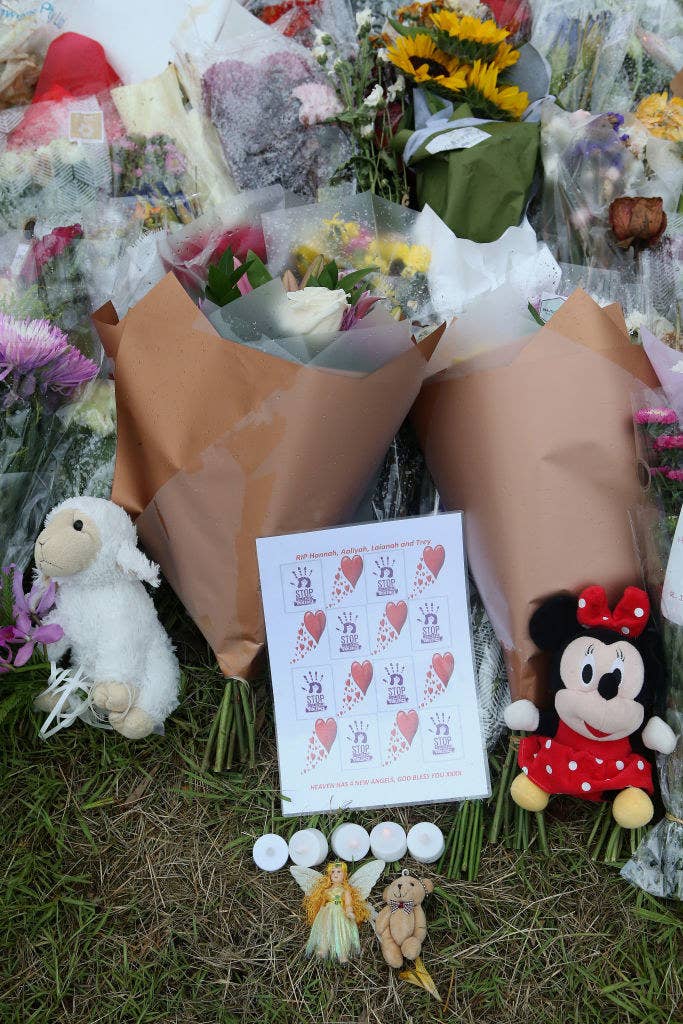 Last month Brisbane mother Hannah Clarke died in hospital after her estranged husband Rowan Baxter, 42, doused her in petrol in a car. Their three children Aaliyah, Laianah and Trey all burned to death in the car after it burst into flames.
"Ultimately [Baxter] had breached an [Apprehended Violence Order] and he shouldn't have been out and the number one failing here is that AVOs are consistently not enforced," Foster said. "I had a woman on the phone just yesterday and she is so desperate and frightened that what happened to Hannah is going to happen to her as she has a little daughter and she's been sexually assaulted, she's been strangled and he's been stalking her."
Foster said the police have "done everything right" in this situation but the perpetrator was released from jail and the woman wasn't told.
"He found her in a carpark and he breached the order so the police took him before the courts and the magistrate let him off on a section 10, which is like a warning."
Foster will also be giving evidence at the family law inquiry.
"We put together a 60-page submission because there are so many survivors who didn't feel safe to make submissions directly, but they felt they could trust us to put their voices forward," she said. "It was really resources-intensive and we have two staff members and nine volunteers."
Documents obtained by BuzzFeed News show the government was briefed a month after the inquiry was announced, by the Office for Women — part of the Department of Prime Minister and Cabinet — on the risks posed to victims and survivors of family violence.
The office's advice included a statement signed by more than 100 peak bodies and practitioners in the domestic and family violence sector, according to documents obtained by under the Freedom of Information Act.
The Senate last year gave the green light to the wide-ranging inquiry into Australia's family law system. It will examine court processes, child support and a potential merger between the Family Court and the Federal Circuit Court.
The statement makes clear the bodies do not accept the legitimacy of the inquiry and argues the family law system is currently failing women trying to escape violence and facilitating further harm by "actively discouraging people from disclosing violence" and "forcing children into contact with abusive parents".
The inquiry is deputy chaired by One Nation leader Pauline Hanson, who has stated that women make up claims about violence in order to win custody of their children in the Family Court.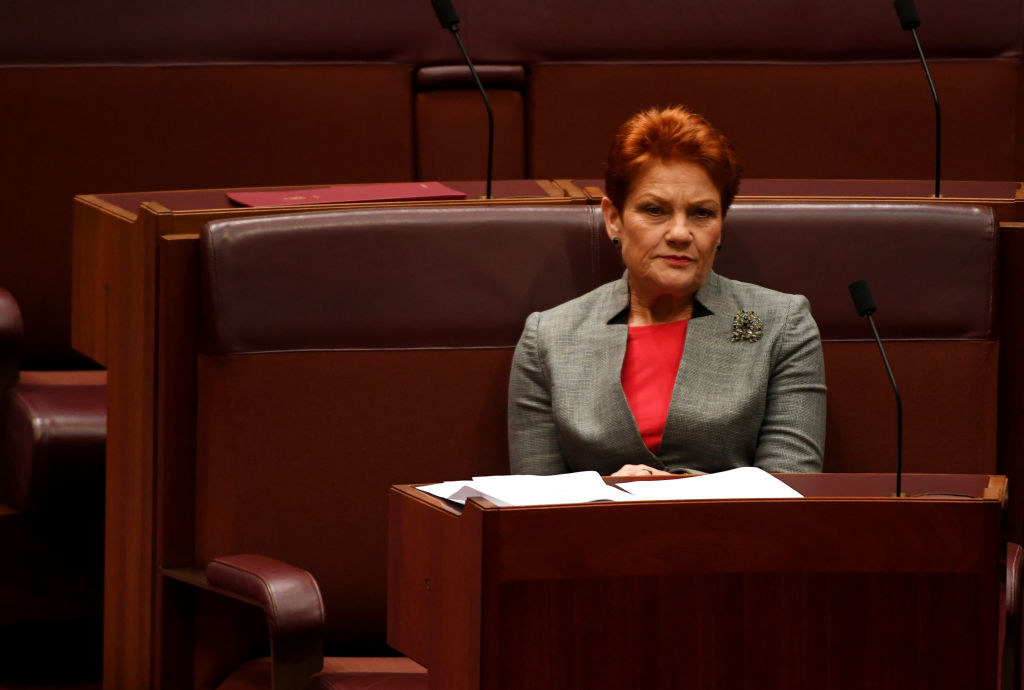 Five days after Clarke and her children were murdered, Hanson told the Today show: "A lot of people are driven to do these acts for one reason or another... but don't bastardise all men out there, all women for this matter... because these things happen."
More than 76,000 people have signed a petition to remove Hanson from the inquiry and 46 people have signed a competing petition demanding she be the chair.
Fair Agenda chief executive Renee Carr said the government ignoring the statement, which was jointly issued by her organisation in October, was "another deeply sad reminder" the government paid "lip service to caring about women's safety" but ignored experts.
"The fact that the Morrison government decided to go ahead with this inquiry against unanimous advice from domestic violence experts, after being briefed that it was not only unnecessary but actively dangerous, and after being informed that many victims/survivors wouldn't feel safe to participate, is absolutely shocking," Carr told BuzzFeed News. "It's an indictment of the Morrison government's current approach to the domestic and family violence crisis."
In Australia, one woman per week on average is murdered by a current or former male partner, and one in three women have experienced physical violence, according to the Australian Bureau of Statistics.
For help or information on domestic violence, visit 1800RESPECT or call them on 1800 737 732. The Men's Referral Service is aimed at men who need help to stop violent or controlling behaviour, but it also supports victims and families. You can call on 1300 766 491.