Since 1991 the Pap smear has been the primary screening test for cervical cancer in Australia.
This is all about to change!
In December, women aged 25 or over will stop receiving Pap tests every two years and will instead have a five-yearly human papillomavirus (HPV) screening.
Here is everything you need to know.
What is HPV?
There are more than 100 types of HPV.

It is a common infection in females and males and you'll probably have it sometime in your life and never know it.
It is a common sexually transmitted infection that usually shows no symptoms and clears naturally, but can sometimes cause serious illness.

It is responsible for almost all cases of genital warts.
What does HPV have to do with cervical cancer?
Dr Annika Antonsson, a senior research fellow in the Cancer Control Laboratory at the Queensland Institute of Medical Research Berghofer, said "almost 100%" of all cervical cancers were caused by long-term (over a decade) persistent HPV infections.
"HPV is very common, especially in younger, sexually active adults, and the great majority of people clear HPV infections naturally," Antonsson said.
Anyone with a cervix who has ever had sex is at risk of cervical cancer, even if they are not currently sexually active.

Evidence shows that if a woman has never been sexually active her risk of developing cervical cancer is very low.
Most women who have HPV clear the virus and don't go on to develop cervical abnormalities or cervical cancer.
So, not everyone who has HPV gets cervical cancer, but almost everyone who has cervical cancer had an HPV infection.
HPV is also responsible for 90% of anal cancers, 65% of vaginal cancers, 50% of vulvar cancers and 35% of penile cancers.
I remember getting the HPV vaccine at school so why do I still need to be tested?
All Australian women aged 33 and under have been offered free vaccination against potentially cancer-causing HPV types 16 and 18, while women older than 33 years have not.

But the HPV vaccine currently in use only protects against 70% of the HPV types that can cause cancer, so it is still very important for all women aged 18 to 70 to attend a cervical cancer screening.
Does the HPV screening involve taking my undies off?
Yes. It will feel pretty similar to a Pap smear.

A small spatula or soft brush is used to take a sample of cells from the cervix, which will be examined. The results usually come back to your doctor or nurse within a week or two.
Do I have to pay for it?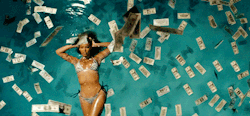 It depends on where you get the screening.
A Medicare rebate is available for both the consultation fee and the laboratory test from December 1.

If your doctor and their associated pathology lab bulk bills, there will be no out-of-pocket expenses for you.
You can ask about the cost when you make an appointment.
HPV tests are available in Australia, but are currently only subsidised by the government when used as part of a "test-of-cure" for women who have been treated for a high-grade cervical abnormality. The HPV test is done to ensure the virus has been cleared from the body.
Currently, women who have an HPV test that is not a "test-of-cure" will have to pay for the test.
How do we know this is more effective at screening for cervical cancer?
Previous estimates suggested the new screening program would lower cervical cancer incidence and mortality by at least 20% due to the test being more accurate.

A large clinical trial, the results of which have been published on Public Library of Science today, found the new method is "significantly better" at detecting potential cervical cancer than traditional Pap smears.
The study's lead author and Cancer Council NSW's director of research, professor Karen Canfell, said it was a "world-first piece of research".
"For the first time ever, a trial is comparing HPV screening with Pap tests in a population where younger women (in their late twenties and early thirties) have been offered the HPV vaccine through a national vaccination program," Canfell said.
"The study of about 5,000 participants overall found that compared to Pap tests, HPV screening provides significantly increased detection of high-grade cervical abnormalities in this population.
"We now have a superior method for detecting high-grade cervical precancerous abnormalities — this will provide increased protection to women against developing invasive cervical cancer later in life."
Microbiology and Infectious Diseases director at The Royal Women's Hospital professor Suzanne Garland said the HPV screening utilised a more "sensitive technology" than Pap smears.
The new test had also been shown to be more sensitive in picking up "high-grade cervical lesions" which could then be treated to prevent a woman developing cancer, she said.
If you have more questions about HPV testing, speak with your doctor, or call the Cancer Council Helpline on 13 11 20.