Convicted drug runner Schapelle Corby left Bali for Australia on Sunday, 12 years after she was arrested when customs officials at Denpasar International Airport found 4.2kg of marijuana in her bodyboard bag.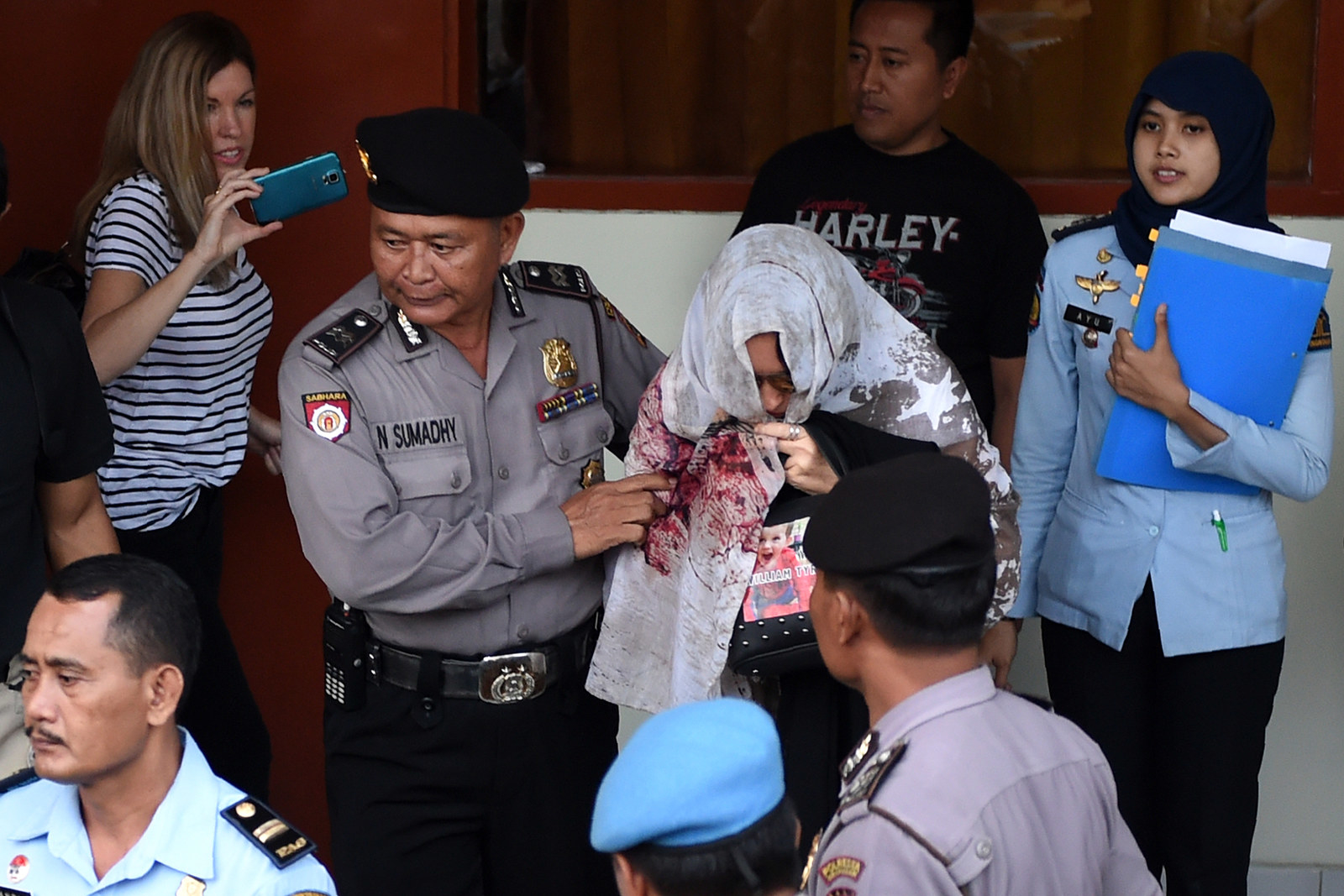 Once an aspiring beauty therapist from Queensland's Gold Coast, Corby arrived in Brisbane on Sunday morning after serving nine years of her original 20-year-sentence.
A lot of stuff went down in the dozen years she was locked up but the past 48 hours have been particularly crazy as Corby and her family played cat and mouse with the media scrum.
Here is everything that has happened: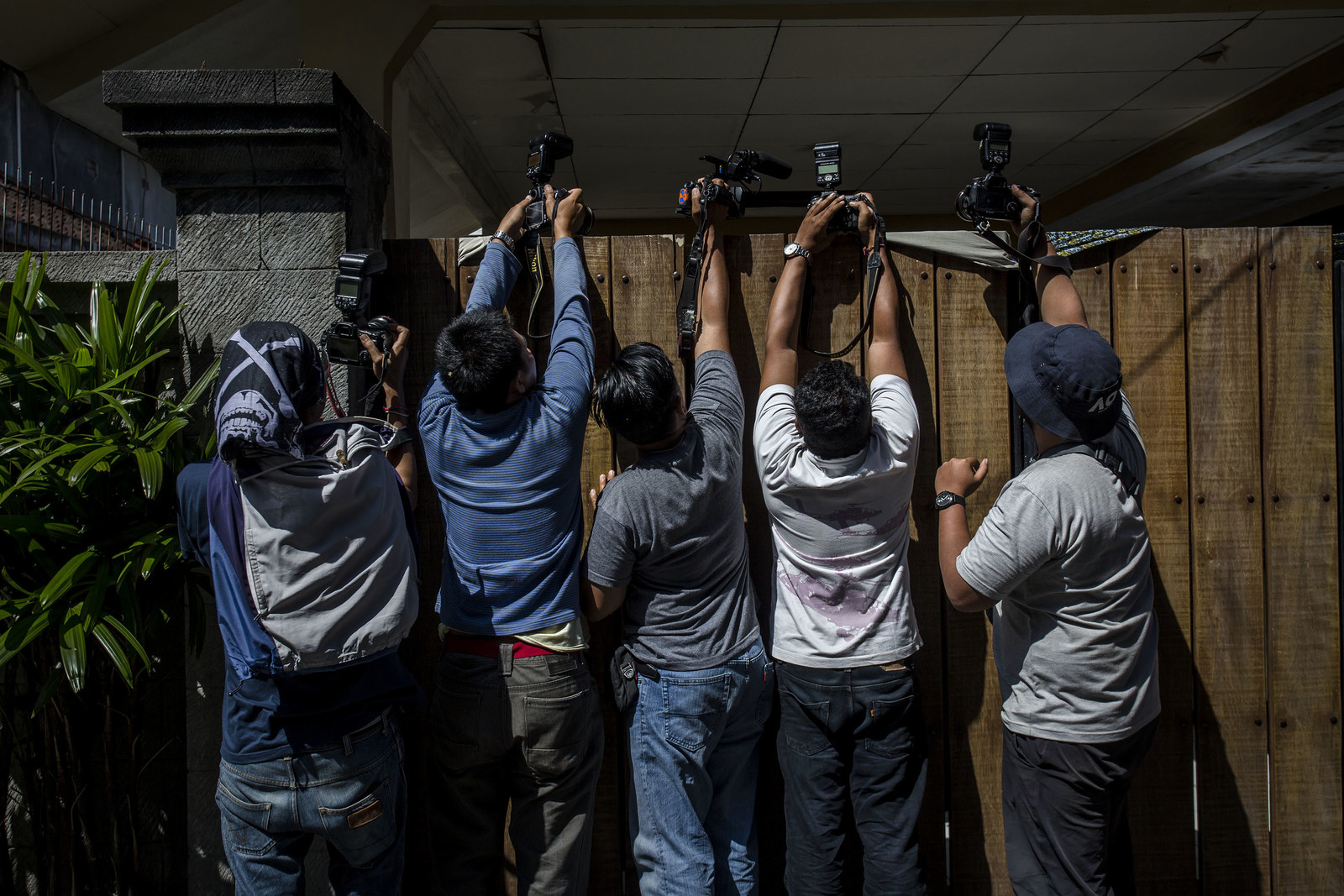 Before Corby, 39, left Bali she set up an Instagram account which she has used to document the last few days. Posts have included captions such as "FREEDOM hashtagoiloncanvas"
(To be fair, the hashtag was popularised during Corby's detainment.)

She already has more than 174,000 followers.
On Sunday afternoon Corby left the villa where she had been holed up for a fortnight, with a media pack camped out the front day and night.
The first controversial moment unfolded when Corby arrived at the parole office en route to the airport.
She pushed through the media scrum carrying a handbag plastered with the slogan "Where's William Tyrrell?" and a picture of the missing NSW toddler.
The campaign to find Tyrrell, who disappeared in September 2014, has since distanced itself from Corby's support.
"While the Where's William campaign appreciates that Schapelle Corby has shown concern regarding little William's disappearance… in using her release as a convicted offender from Bali as a media opportunity to increase awareness that William is still missing, we are not happy," a statement on the campaign's Facebook page read.
"William's family and their campaign to support the NSW Police in their investigation in the search for William have absolutely no association with Schapelle Corby, her supporters or her family."
Corby then made the first of a number of moves to throw reporters off her movements – the old switcheroo.
Corby changed from a Virgin Australia flight to a Malindo Air flight at the last minute.
Airline staff said they had no idea she would be on board.
On Monday, May 29, after finally returning home to Australia, Schapelle uploaded a video to her Instagram mocking the members of the media who had attempted to follow her from Brisbane airport.
Much was made of Corby's arrival and media flocked to the airport on Sunday to get a photo, or a statement, from the quasi-celebrity.

Unfortunately for them, a convoy of nine black Mercedes-Benz vans awaited Corby at Brisbane airport, several of which were decoys.
Her Instagram video on Monday showed a live stream from breakfast television, apparently tracking the SUV that was transporting her.

In the final moments of the short clip, the camera swivels around and reveals Corby is actually in a house somewhere, already watching the footage.
"Thanks for our friend John for helping & Tom for the cars. Awesome. Thankyou," she wrote.

For a day, Schapelle's "Auntie Jen" was also in the news, when a photo of the family friend arriving at Corby's mother's house with a huge bottle of Grey Goose vodka went briefly viral.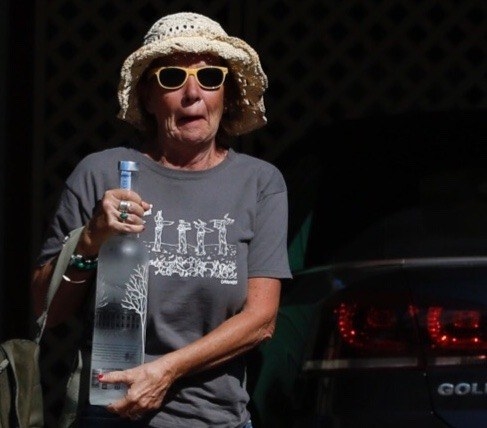 Even stranger photos of people within Corby's mother's house wearing horrifying monster masks were also taken. It was all very normal and chill.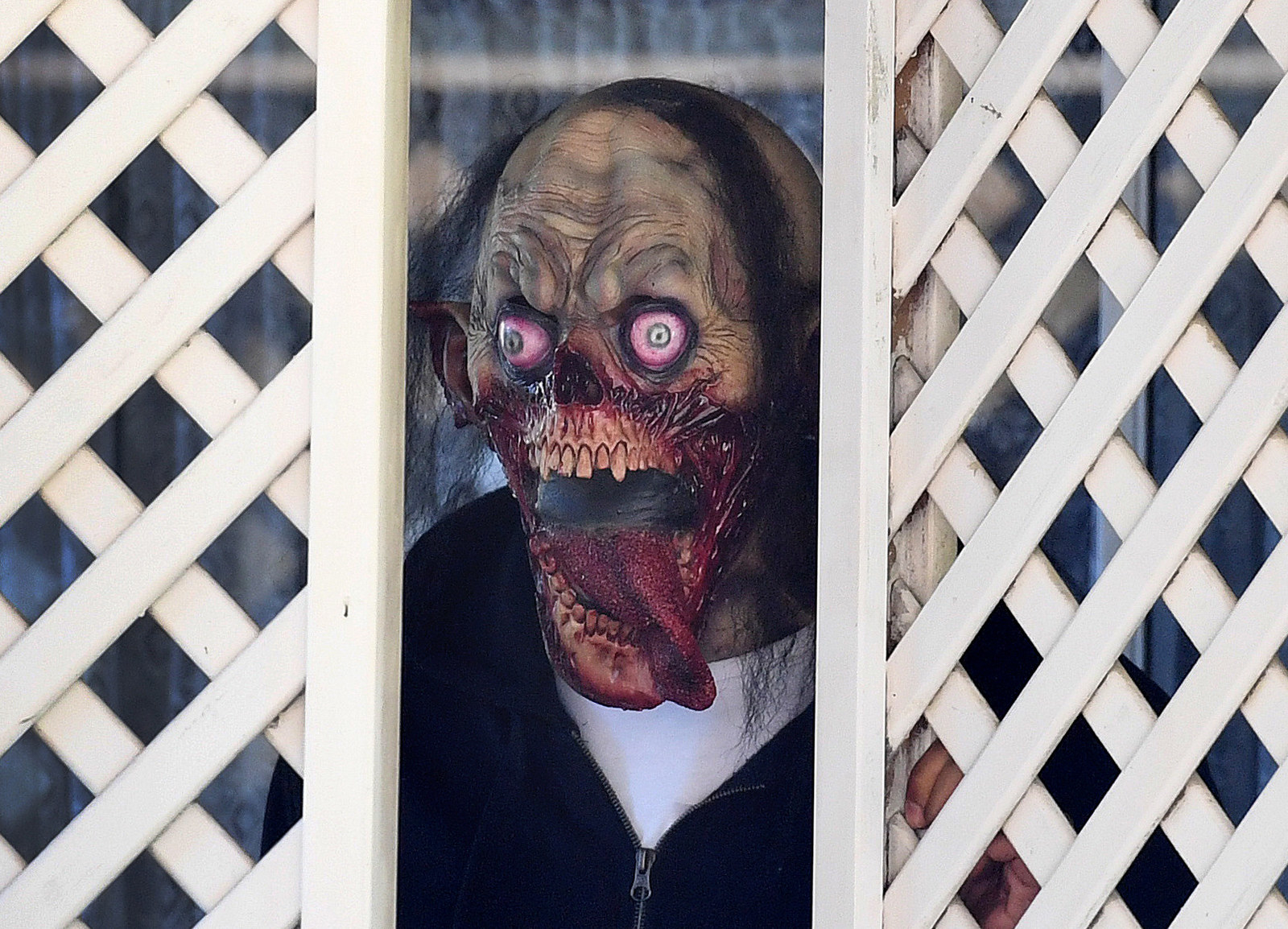 As the storm surrounding Corby's return intensified, discussion inevitably turned towards the media's coverage.
Punters – and reporters themselves – were all frustrated with the attention the Corby case was getting, calling it out as non-newsworthy. Of course, Corby stories still rocketed to the top of news sites "most read" sections and inspired hundreds of tweets.
Breakfast television host Karl Stefanovic had a swipe at the media – including his employer, Channel 9 – for choosing to cover Corby's return so extensively.
"I realise there's interest but why oh why oh why?" he said.

"Schapelle Corby — rightly or wrongly — has been convicted of drug smuggling.
"She's done her time and has the right to live her life in relative peace — if that's what she wants. Maybe she wants mayhem. Whatever. I don't care."
Stefanovic's comments on the media coverage were quickly met with backlash from other reporters.
"Stefanovic knows better than anyone how hard it is to 'pad' with commentary when there's nothing to commentate on," read one opinion piece. "He should've raised the issue with his superiors rather than attack his underlings."

On Tuesday, the drama continued as News Corp revealed Indonesian police feared Corby could have been murdered by a drug syndicate during her deportation.
Denpasar police chief, Hadi Purnomo, said it was imperative they protect her and ensure Indonesia was not blamed for any problems which could have arisen.
"We never know that amid journalists, there could be an intruder that we need to anticipate, from a drug syndicate, Corby's enemy," Purnomo told News Corp. "This is what we need to anticipate. Because she is part of drug syndicate.
"So, we have to anticipate if any of the drug syndicate is disguised as journalist. Then if she becomes a victim (of any attack). Who could be blamed if that happened, of course the security."