Australian Conservatives senator Cory Bernardi today introduced a motion against anti-domestic violence organisation White Ribbon because it supports reproductive rights.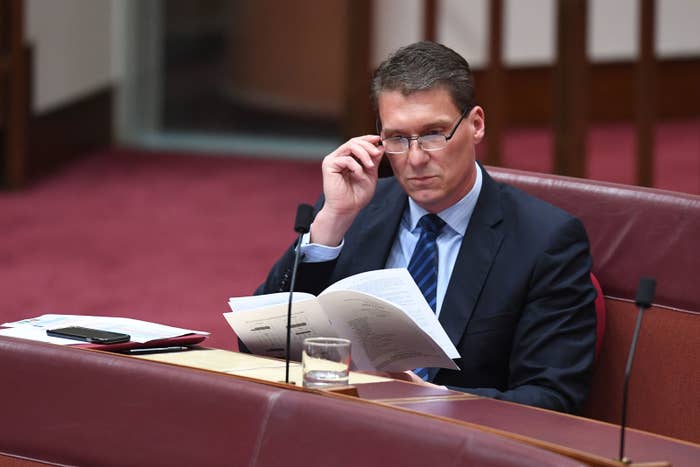 Bernardi introduced the motion, which opposed the organisation for a statement which supports safe and publicly available abortions, at 12:30pm on Thursday.

It was voted down 31 to 41 but garnered the support of finance minister Mathias Cormann.
In February, White Ribbon released a statement which called for the decriminalisation of abortion across Australia and for public provision of abortion through hospitals.
It supported independent Cairns MP Rob Pyne's push to decriminalise abortion in Queensland.
A White Ribbon spokesperson told BuzzFeed News it needed to restate its position based on "recent public comments", whether "from misunderstandings or misrepresentation".
"Contrary to some of the views said in Parliament today, the real position of White Ribbon is solidarity with the basic right of women to control their own reproductive health, through nationally uniform laws and protecting human rights," the spokesperson said.
"White Ribbon Australia supports the autonomy of women to make their own choices about their basic right to health care, including contraception and abortion."
"We support the decriminalisation of abortion and nationally consistent access to safe and legal abortion and support for women throughout the process and afterwards."
The spokesperson also said White Ribbon sought to prevent reproductive coercion, "which is an aspect of men's violence against women".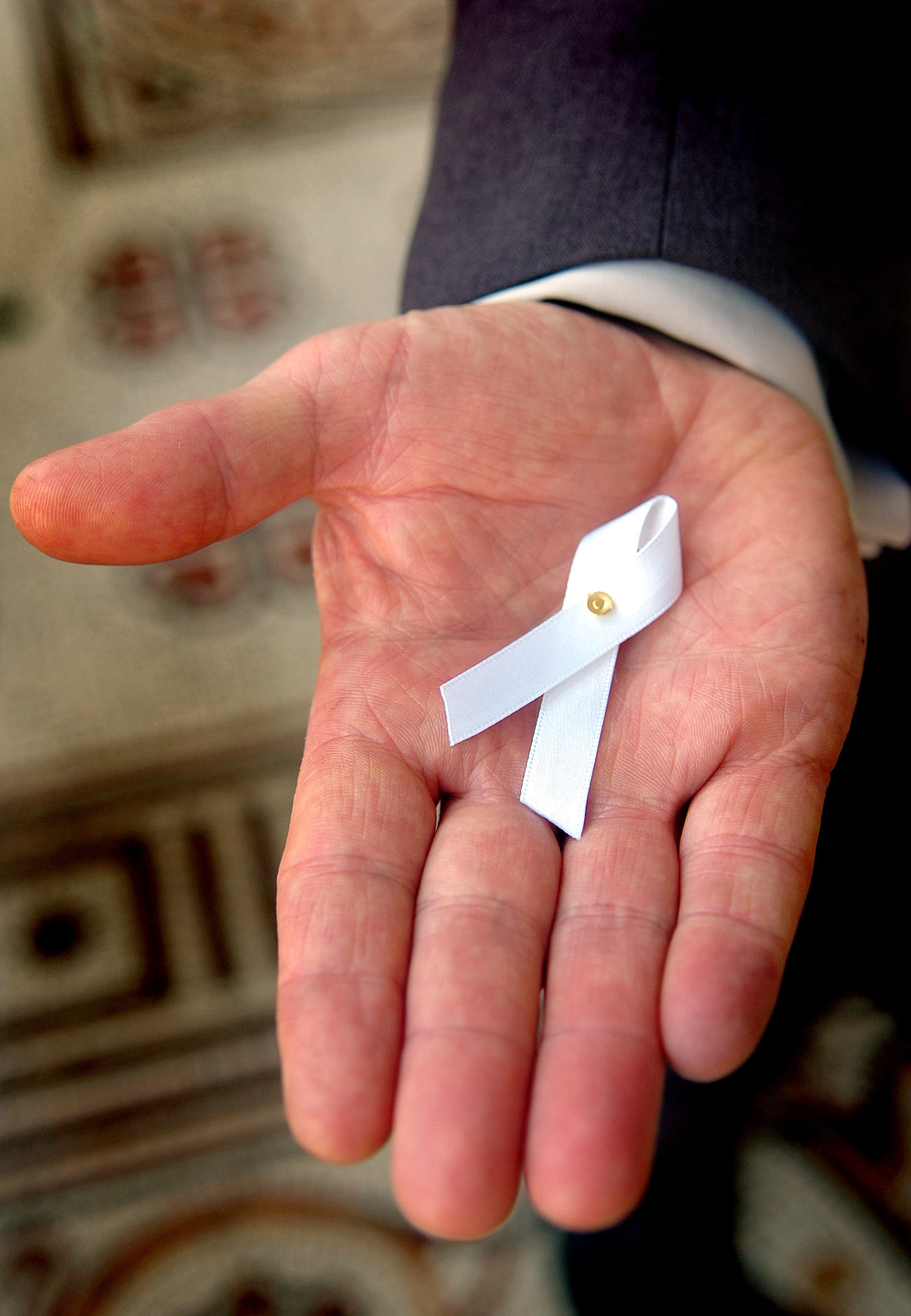 Anti-abortion lobby group Pregnancy Help SA in Bernardi's state of South Australia this month sent emails to state MPs in NSW and Queensland "warning" them of White Ribbon's "pro-abortion" stance.
"[White Ribbon advocates] for abortion to be legalised, to such an extent, that, growing babies... can be brutally dismembered and killed while their hearts are beating, during any stage of pregnancy and for virtually any reason, without penalty," the email incorrectly states.
The issue of second-trimester abortions was the focus of anti-abortion campaigners during the recent push for decriminalisation of abortion in Queensland and in New South Wales.
Arguments against the bills in both states centred around the issue of abortions after the second and even third trimesters, falsely arguing that the decriminalisation would somehow remove current protections for fetuses.

A later term abortion is one performed at or after 24 weeks gestation.

It's difficult to get up to date statistics on abortion in Australia, but according to the most recent figures from the Australian Institute of Health and Welfare, just 0.7% of abortions were carried out at or after 20 weeks. Most (94.6%) of abortions in Australia take place before 13 weeks of gestation.
"If there is a termination happening after 24 weeks it is going to be a situation of significant disability, most likely resulting in no quality of life, or a short life [for the baby] – usually brain problems or heart problems that are deemed irreparable," Queensland obstetrician and maternal-fetal medicine specialist Dr Carol Portmann told BuzzFeed News.
She said later term abortions were rare and only occurred because of a devastating fetal diagnosis, maternal health complications or difficulty in accessing an abortion provider.
This is what it is actually like to have a later term abortion.