Australian surgeons have successfully separated 15-month-old conjoined Bhutanese twins Nima and Dawa in a six-hour operation.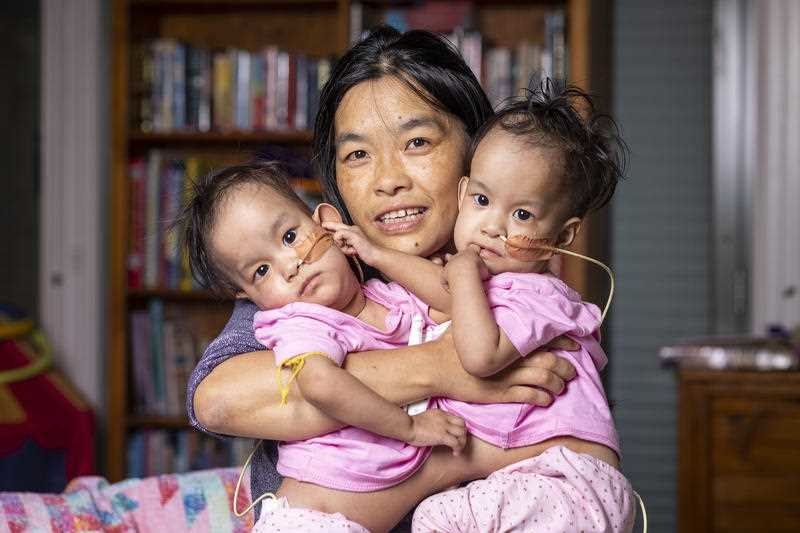 The sisters, who were born conjoined at the chest facing each other, underwent the surgery at the Royal Children's Hospital in Melbourne on Friday.
The head of paediatric surgery, Dr Joe Crameri, led the operation, which he said involved dozens of medical professionals.
"The best part of the surgery is there were no highs and there were no lows," Crameri said at a press conference on Friday afternoon. "It was all very calm… there was calm discussion and banter."
Crameri said doctors successfully divided the sisters' livers.
"The greatest challenge was what we were going to find once we went into the abdomen," he said.
"We feel quietly confident we will have a good result, but as with all post-operative cases we will be closely monitoring things over the coming hours."
He said the twins' mother was "relieved".
The cost of flights and accommodation for the twins and their mother was covered by Australian charity the Children First Foundation, while the Victorian government offered to pay for the procedure, which is expected to cost at least $350,000.
Looks like there are no comments yet.
Be the first to comment!