A candidate for Clive Palmer's United Australia Party running in the upcoming federal election who says he worked for more than a decade in China's garment industry has shared a meme urging for the nation's defence force uniforms to be "Aussie made".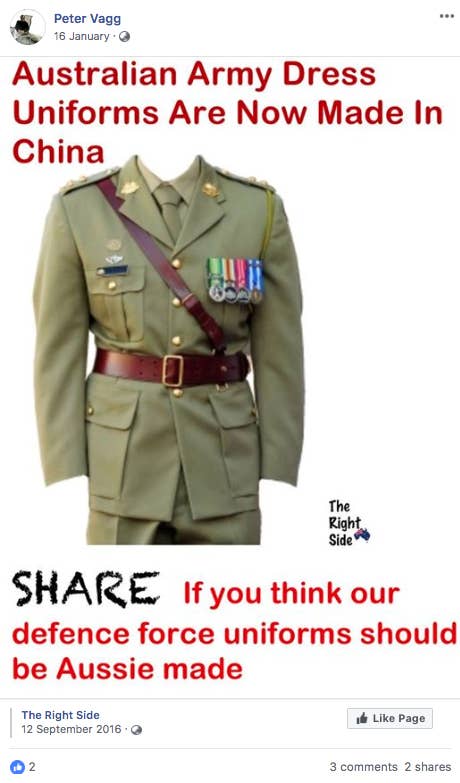 Peter Vagg, who is running in the blue-ribbon seat of North Sydney against sitting member Trent Zimmerman, shared a meme in January from The Right Side, a Facebook page with the handle "support Tony Abbott", which is an "an unofficial support page" for the former prime minister.
"Australian Army Dress Uniforms Are Now Made In China," the meme read. "SHARE if you think our defence force uniforms should be Aussie made".
In 2016 a Senate committee heard that the dress uniforms are made in China because none of the five companies that tendered for the deal offered to make them locally, but combat uniforms and combat boots continue to be made in Australia.
Vagg's candidate profile says he has an "extensive sales background" in the "clothing, textiles and dairy industries".

"Peter worked in China for 15 years in the clothing sector," it says.
Vagg's LinkedIn profile shows he was the owner of "Barrington Tops International" for the four years to November 2004, where he sourced and traded "within the garment industry" between Shanghai and Sydney.
Clive Palmer's United Australia Party is expected to announce a preference deal with the Coalition next week.
BuzzFeed News has contacted Vagg for comment.