This Woman Was Sexually Assaulted And Then Harassed By Picketers When She Had An Abortion
She decided to tell her story after watching footage of picketers outside the same clinic.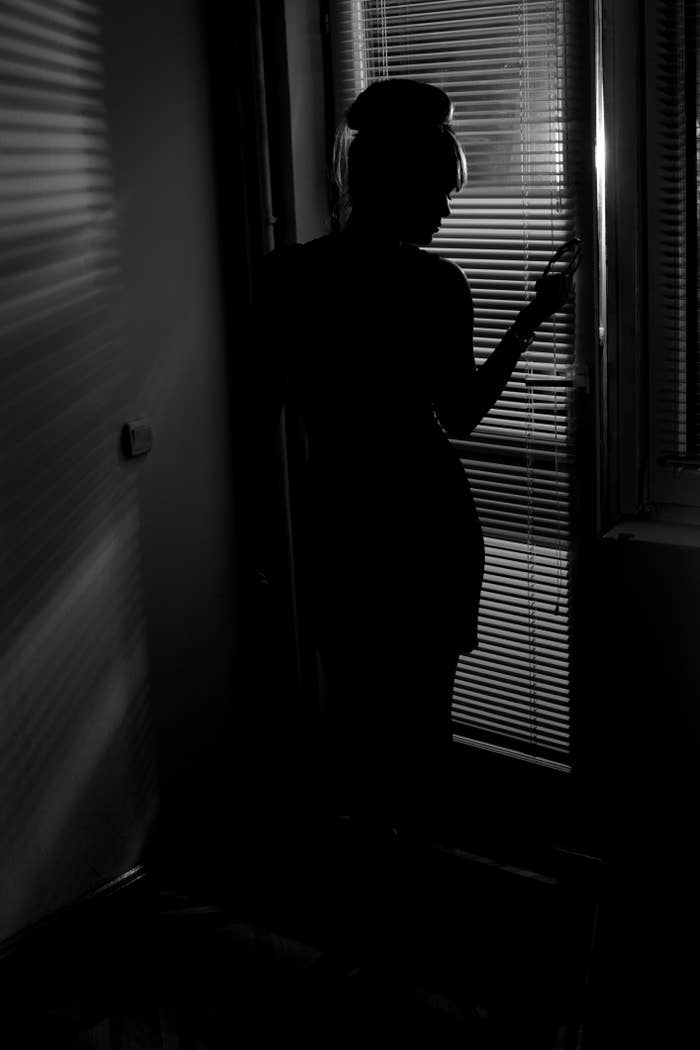 Brisbane woman Kate made an appointment for an abortion at Options Clinic in the city's north in November 2015.

The pregnancy was the result of a sexual assault two months earlier, and the mother-of-two said it was a difficult decision to end the pregnancy.
"I didn't want to explain to this kid where they came from," the now 29-year-old, whose last name has not been published for privacy reasons, told BuzzFeed News.
'"I didn't know if I could raise a third child. Sometimes I think if it had been a different scenario with how it was conceived I could have kept the pregnancy."
Although Kate was at eight weeks gestation, early enough for a medical abortion, she booked in for a surgical termination because she had experienced miscarriages and didn't want to go through a similar experience.
Her father drove her to the clinic on the day and they parked across the road.
"We could see about 20 or 30 people standing outside the clinic and we realised they were protesters," she said. "We had a chat in the park and my dad calmed me down."
The pair approached the clinic when, Kate said, a female protester blocked her path.
"I don't remember exactly what she said, but then a male protester grabbed my arm and my father, who isn't a violent man at all, had to release his grip and said in a few words to 'go away'," she said. "My father is a very law abiding, straight down the line ex-military man and he kept his cool."
Kate said she considered for a moment explaining her situation to the protesters but decided instead to "hold her tongue".
"I just kept my eyes on the door or on the floor," she said.
Kate said she has only recently come to terms with her decision to terminate her pregnancy.

"There are a thousand different reasons why people go down that path and it is nobody's business why."
When she saw the footage of picketers outside the same clinic where she says she was grabbed, she decided to share her story.
"I know how I felt," she said. "I felt embarrassed, I felt ashamed, people were grabbing me and I don't want any other woman to go through that."
The state's Law Reform Commission will this month hand down a report into legislation to decriminalise the procedure and enact safe-access zones to protect patients outside clinics in Queensland.

If you or someone you know is experiencing violence and need help or support, there are national and state-based agencies that can assist you 24 hours a day, seven days a week. Call 1800 RESPECT (1800 737 732).