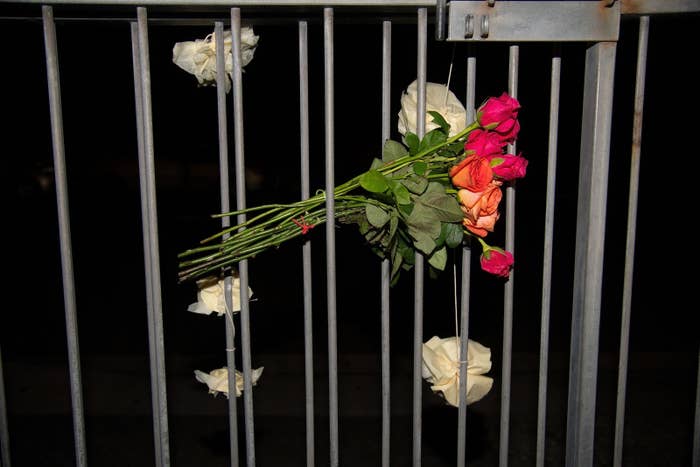 New Zealand police confirmed on Saturday that 42 people were being treated for injuries — two were in a critical condition, including a 4-year-old child.
Outside mosques in New Zealand, many of which were guarded by armed police on Friday night, flowers have appeared.
At Masjid Al Noor, where 41 of the victims were murdered.
Along the fence outside Al Huda Mosque in Dunedin.
At a mosque in Palmerston North, a city on New Zealand's North Island.
Australian prime minister Scott Morrison confirmed on Friday that one of the individuals taken into custody is an Australian-born citizen.

A mother and her daughter left flowers at Lakemba Mosque in Sydney.
The Islamic Society of South Australia posted a picture of bouquets left at the Marion mosque with notes, one with a card describing the flowers as a "token of our friendship".
"Standing with you for peace and love," said a note accompanying flowers left outside a mosque in Canberra in the Australian Capital Territory.
A man who said he had never been to a mosque before laid flowers outside one on the Gold Coast in Queensland.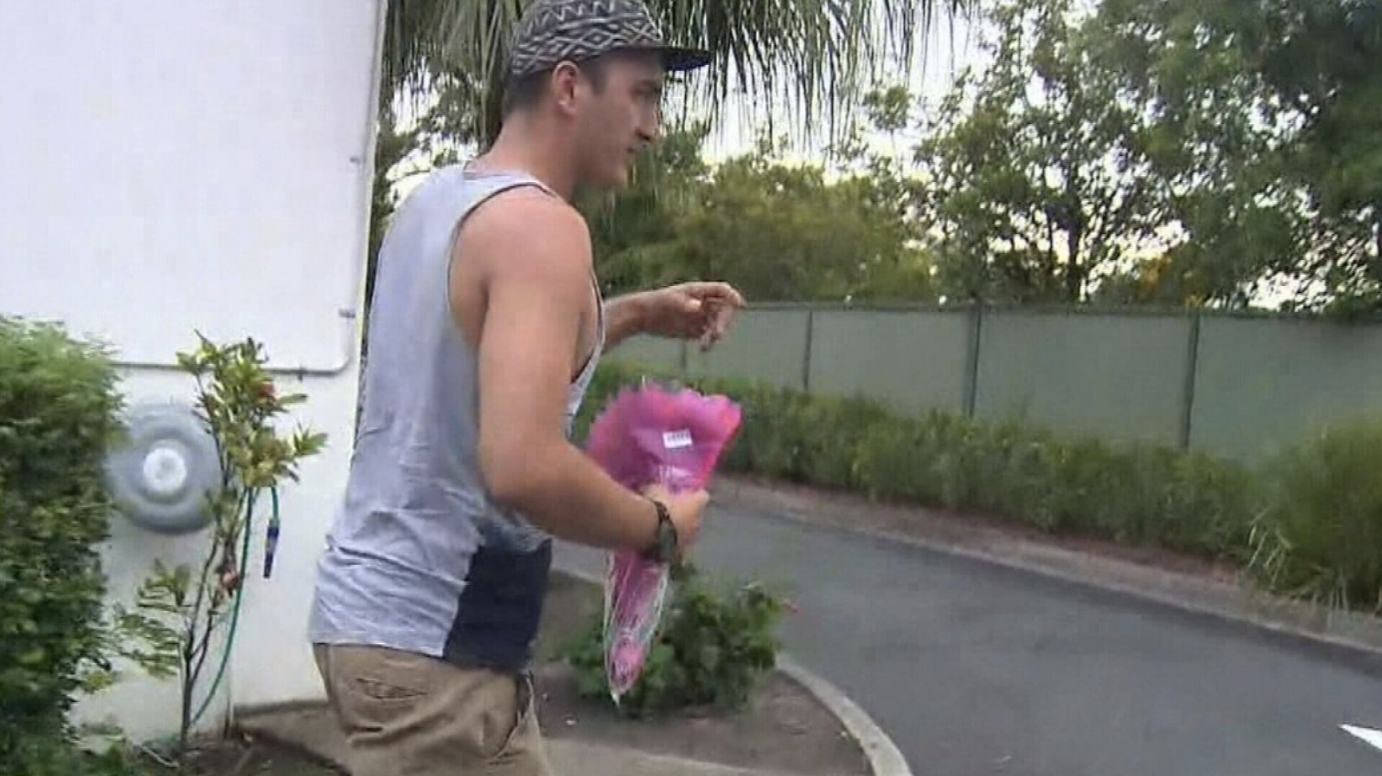 "The reason I wanted to drop the flowers off … maybe they feel scared to come down, in reaction to the events, if they could walk up and see that people of the community are actually caring about them … I think that's what it's all about," the man told the Nine Network.

In Perth, Western Australia, someone left flowers at the gates of a mosque.
Across the United Kingdom, people tweeted photos of bouquets left at mosques.

In South Yorkshire this woman brought a bouquet into a Rotherham mosque.
This bouquet was left outside Port Talbot Mosque in Wales.
One of the bouquets left at a South London mosque was accompanied with a note saying "in sympathy and solidarity".
In a town in County Durham, England, bouquets were left in a mosque garden.
At a mosque in Cambridge, a New Zealander brought a bunch of tulips.
In Birmingham, Christians handed out flowers at a mosque.
In Canada more bouquets were left.
These flowers and messages were left outside a mosque in Whitehorse, Yukon.
"You are loved and welcomed in this country," a note pinned to a bouquet read. "Hate will never win."
Flowers were left outside this mosque in Vancouver.
"We stand with your community," read a note left with flowers outside Idris Mosque in Seattle. "You deserve better."
At Corona mosque in California, a bouquet was left with a note that said: "I am of Christian faith but I hope to express my sincere sympathy to those who were lost."
In Nashville, bouquets were left on a bench a mosque's entrance.
And in Oslo, Norway, neighbours left roses at their local mosque.