The man who hurled a stream of racist abuse at Indigenous former Labor Senator Nova Peris on Facebook has been sentenced.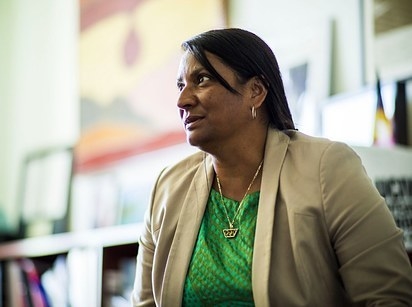 Chris Nelson, 64, was arrested by NSW police at his practice on the state's Central Coast in May and charged with using a telecommunications service to cause offence.
On Tuesday a magistrate served him an eight-month suspended jail sentence.
Peris shared Nelson's set of expletive-laden posts alongside her response to "show the ugly side of this country" at the time.
"If it wasn't for the non-existent stolen generation you would probably have been raped by your father, another male relative or worse still been killed," one comment read.
Nelson originally denied sending the messages and told the Central Coast Gosford Express Advocate that South Korean hackers had used his Facebook account to "create mayhem".
"I was clearly hacked. I'm the victim of a really horrible and extremely vicious hacking," he said.
Court documents revealed the comment that went viral wasn't the only abuse Nelson sent the senator that day; police investigations found he had posted a second racially abusive comment, the ABC reported.
Nelson told police his comments were motivated by government policies on illegal immigration and Aboriginal welfare payments.