This Is Why Thousands Of Preschoolers Are Leaving Early Today
Child care workers want more than the minimum wage.
The director of Sydney's Blacktown Anglican Child Care Centre, Jade Child, is one of more than 7,000 child care workers around Australia who won't be going to work today.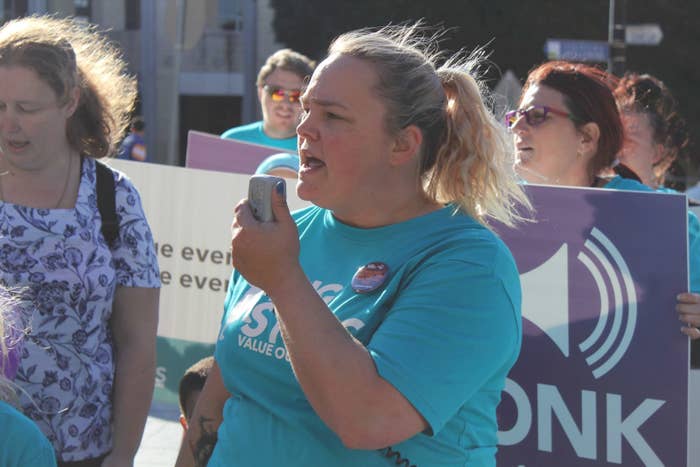 "A lot of people aren't aware of the fact that my educators are on as little as $22 an hour, which is absolute peanuts," Child, who will strike for better pay today, told BuzzFeed News.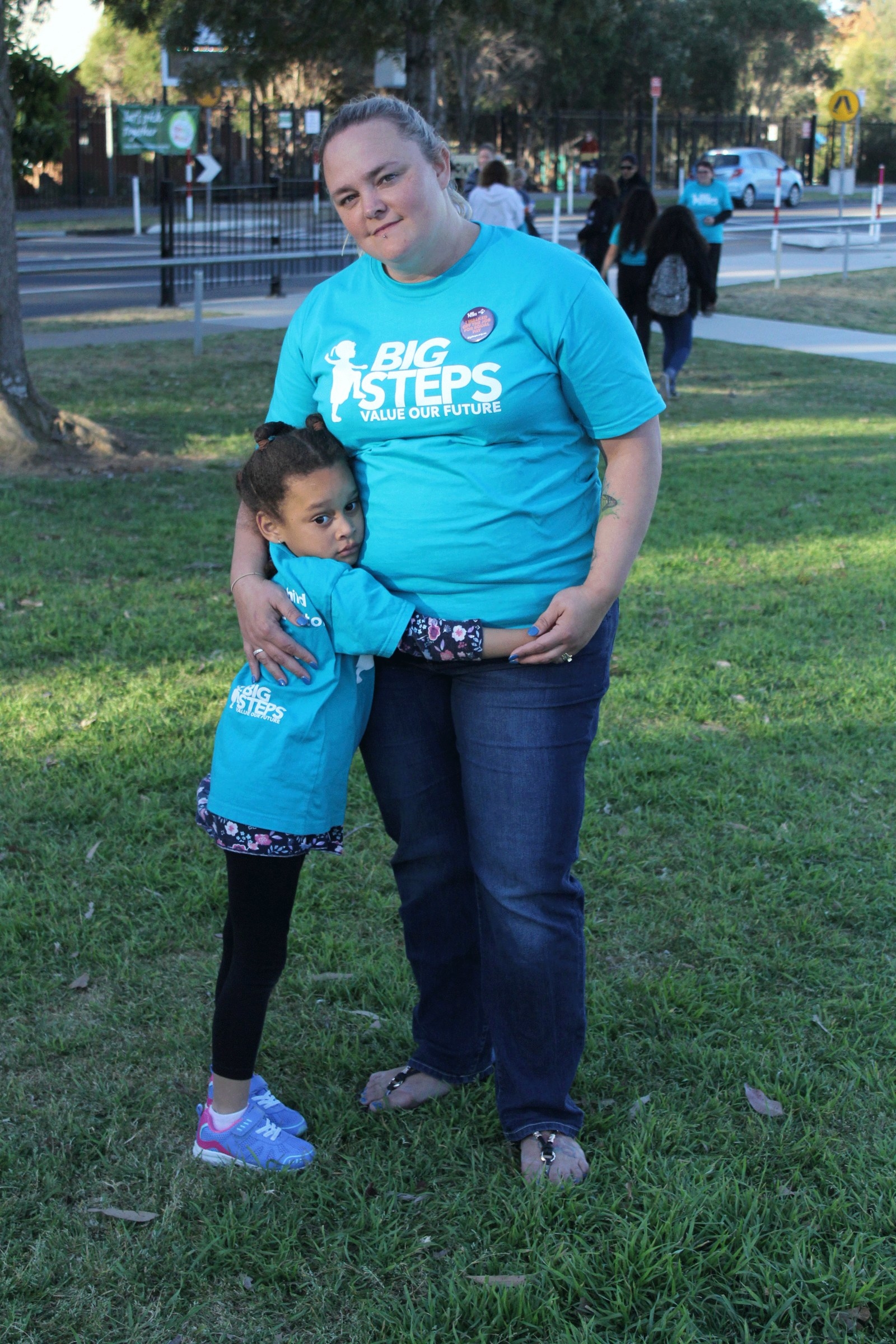 Centres will start to close from lunchtime today in what is the fourth walk-off in 18 months by Australia's childhood educators. They are demanding the government funds "professional pay" for workers who Child said were currently treated as "glorified babysitters".
"They could get a job at Woolworths on the checkout and they would earn a little bit more without the same responsibilities," she said.

"We are so regulated, and the requirements of each centre to have a certain number of people is fine, but the pay doesn't reflect that, and if you want the professionalism you have to increase the pay scale."
The ratio requirements, regulated by state and territory legislation that varies slightly, are currently around one worker to every four babies under 24 months, one to five for toddlers to 36 months, and around one to 10 for older preschoolers.

Child, 37, rebuked a Centre for Independent Studies analysis released last week that claimed out-of-pocket child care costs grew by almost 50% from 2011 to 2017 because of the salary costs of trying to maintain these small child-to-staff ratios.
"Looking after babies is an incredibly difficult job, and even the current ratio of one to four is difficult to maintain if you have four babies that are unsettled," she said.

"At my service we have actually budgeted to have additional staff and we just break even because we believe it is important to have a ratio of one to three in our babies' rooms."
Most of the parents at her centre were happy to mind their kids for the day to support the action, Child said.
"Of the 59 children we have 49 parents coming to pick up their children so far, so the majority of our team can participate [in the walk-off]," she said.
In Brisbane's southwest, Redbank Plains Child Care worker Kirstie Fildes will be walking off with seven of her colleagues.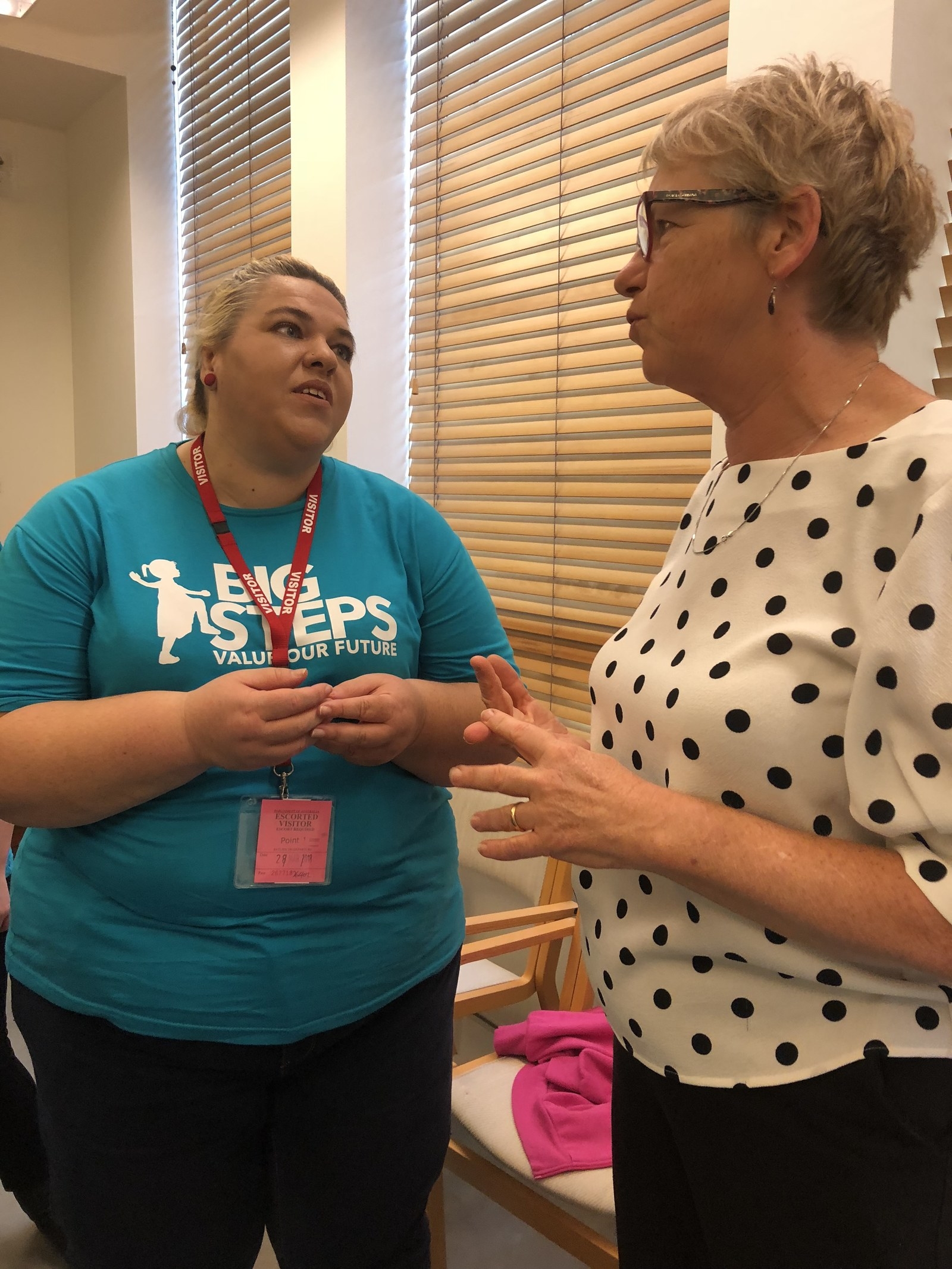 "We are getting roughly half the minimum wage," Fildes, who has been a child care centre worker for 19 years, told BuzzFeed News.
"What is really frustrating for a lot of educators is that a few years back the government implemented a heap of regulations that we need to adhere to and the paperwork tripled overnight, but the money hasn't gone up to reflect the educators' qualifications and the amount of work we need to do."
Fildes said educators were constantly engaged in professional development and training, sometimes with courses that they paid for out of their own pocket.
"It is not just skipping around playing with Play-Doh. I'm a skilled professional and I need to be recognised as one."
She said the responsibility for the rising cost of child care in Australia was with the government.
"We have governments overseas in Denmark and Germany where child care is built into the tax system, where parents can access it for free or at a low cost, but the Australian government isn't interested in our profession," she said.
"I went to Canberra in March and all I was told [by government ministers] was 'you've got my respect'."
Fildes doesn't think politicians will be any more responsive under new prime minister Scott Morrison.
"He is very anti-union," she said. "I don't think he is pro-women, and let's face it, early childhood is 97% women. It is a feminised workplace."